LEGO set 10290 originally rumoured to be 'something else', turned out to be quite a surprise when revealed. In more ways than one! We get our hands on the Pickup Truck early for a review.
LEGO 10290 – Pickup Truck
If you aren't familiar with LEGO's long line of Creator cars, then you've been living under a rock. But with the news around that previously made cars like the Fiat 500 are getting a new colour and the previously announced VW van remake, could the next thing rolling out of LEGO's garage be one of their last?
We are of course talking about the Pickup Truck. A set rumoured to be 'something else', and another remake at that. But it's that hype that has made many overlook this set for nothing more than deception. Can this little truck 'pick up' from its predecessors, and still give hope to new Creator vehicles to come? Read on!
Truck Accessories
Something that wasn't immediately obvious to me was the fact that this set is an all-year-round set, with decorations for summer, autumn, winter and spring.
Summer gives us a milk jug straight out of the '80s, complete with a barrel of apples and even some carrots. Which is the first time I've seen white carrots in LEGO before, otherwise known as parsnips! The Milk jug makes a decent use of bucket handles and the slightly larger 3×3 round cylinder to really pull off its aesthetic.
Autumn, which is probably my favourite month out of the lot, gives us classic pumpkins and a beautiful chalkboard sign, which in turn can be changed into a sign to accompany Spring's decorations.
Our Winter decorations are the wreath and present, using a simple overlapping technique for the shape of the wreath. Clearly using technic pins not only to brace the structure but to also act as holly.
Lastly, Spring provides us with a small wheelbarrow with potted flowers as well as a watering can, introducing us to a silver candle piece for the first time.
Now, the best part about all of these, is that they can all work together for display, albeit with Winter at a bit of a stretch. But you can really pick up the vibe of a farmer or florist pulling to a local Saturday market in a rural town, and I love every moment of it.
Around The Truck
Our main focal point is the signature truck, sporting a lovely dark red exterior with highlights of grey and tans to really set the scene as a true period piece.
However, if you're like me and most other AFOL MOC'ers, dark red always gives me some level of concern. This is always been a problem with reddish-brown and dark-red due to the 'fragility' of the colours.
This has been a problem for a few years, but I've been running into this problem less and less, so maybe LEGO has hit the mark on it this time around? Why else would they introduce some new dark red parts?
There are two new recoloured parts in this set that have grabbed my attention. The rounded curved corners, sported at almost every single corner possible, as well as the elongated curved slope, running alongside the hood. These parts dramatically increase MOC'ing potential for all different forms of vehicles, making dark red a viable option again.
There are some other recolours worth noting. The dark red '1×2 with spoiler' as I like to call it, running along the back of the vehicle underneath the tan slats, as well as the claw piece in light grey used for the grill of the truck. Both welcome additions to the new recolour list.
The stickers adorning the sides of the doors really help in tie the 'old trucker and farmer' aesthetic of the set really well. The front doesn't miss a beat with the signature vehicle logo and the number plate 010290, the set number!
Truck Tray
Our truck tray follows the trend of previous Creator sets by having the licence plate on the back, but also adds to the charm of the 'metal' LEGO text sprawled across the back. Much akin to the trucks of these days. The tray folds down and has plenty of space to store all the decorative items that come with the set.
It also gives us the option to remove the supports on the sides for a more simplified look, which is a nice touch. But I'll admittedly be keeping mine on.
In The Cabin
LEGO just can't help but use the Minifigure skates for door handles and I'm not complaining. It has been used in other sets, like the Fiat 500, and it hits right on the money.
What I really need to talk about with the door is the mechanism. This thing looks and feels quite complicated to put together, but is hidden away so neatly that you don't see most of it. To add the cherry on top, it's such a nice opening movement that doesn't use the 1×4 hinge pieces. A trend in other sets that sometimes ruin the aesthetic. How can a door opening be nice? That's something just for the builders of this model to experience.
Our inside has one unified central seat for people to squeeze up on. It even gives us a printed 4×2 rounded edge tile with a speedometer and distance travelled on it too. The old-timey feel of the interior just really, really, works. The cherry on top is the rear-view mirror detailing the road just travelled. A very cute feature! From the viewpoint of behind the wheel, this car is moving! I don't think this level of interior detail has been captured this well before.
Under The Hood
Our hood space, like all the other Creator cars, is functional. It allows us to open it up and see what is going on inside. The engine provides us with a quaint use of sand green, blacks and greys to really sell the idea of the old engine behind this machine.
That being said, one thing I haven't seen before is the use of the metal rod to hold the hood open. This little addition allows for easier posing (and photography), and really is just a nice, simple touch.
Verdict
Overall, this little truck brings a nice little sense of charm and aesthetic to the Creator vehicle lineup, and I'm quite happy to be in possession of it.
That being said, I think the reason I personally have an allure to this set, is because a fair bit of my childhood was spent visiting my family in rural South Australia. We spent a lot of time on farms, at country markets, and even learning how to drive old rusty Utes before I was legally able to.
For people who are from the city and have always been from the city, they won't go for this set, and worse off, I don't think those from the city will even give this set a chance. There. I said it.
I honestly think that the hype and rumour as to what 10290 could have been, ultimately ruins what it is. Stop looking at this set as a shock let down, and let it stand up on its own. It's a bummer the rumours were false, but that is no reason to look on this set with disgust.
If you don't like the set for another reason – not the fact that it wasn't a rumoured remake – then that is totally okay. I am intrigued and would gladly have a conversation with you about it.
But if you hate this set because it isn't what you thought it was, then that is what we parents call a tantrum.
Give this set a chance. It at least deserves one.
Thanks for reading, if you enjoyed this please leave a comment below.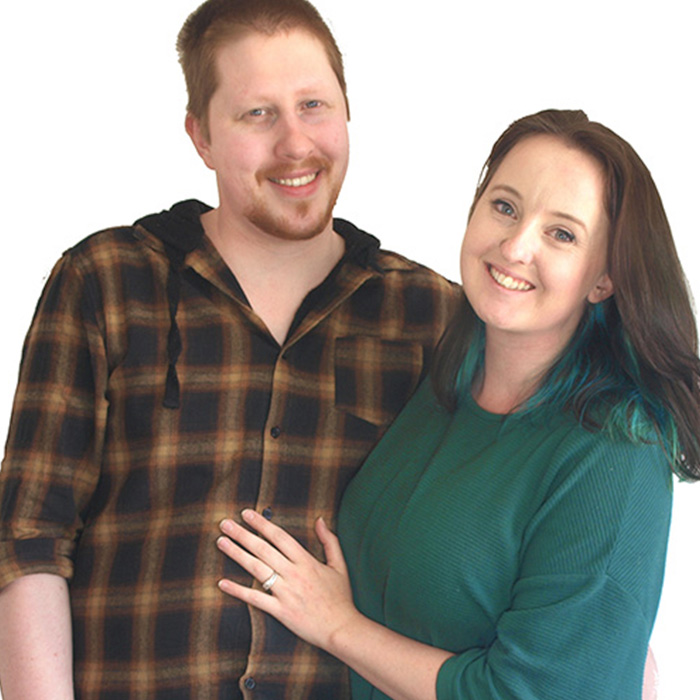 This article was written by Tim & Dannii.
Find them on Instagram at @legobuildingwithtimanddannii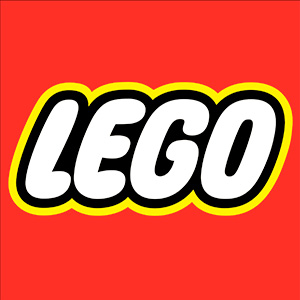 If you enjoy our articles, photos and videos, please show
your support by clicking below and buying your
LEGO via the affiliate links below. Thank you!
Official LEGO® Shop
Get discounts at your favourite third party retailers by using the
Coupon Code: "BrickBanter"
Check out the new book by LEGO Masters Australia
Season 1 winners Henry and Cade!
Brick Dad is currently available for pre-order by clicking here.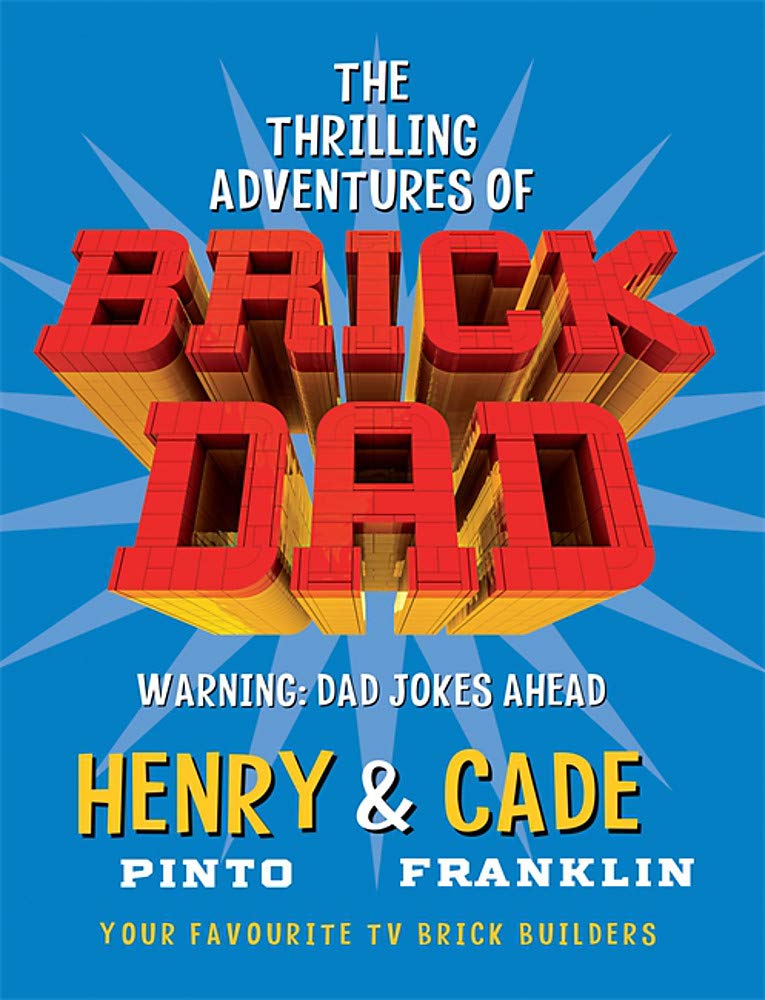 Review sets and new release announcements are provided by the
AFOL Engagement team of the LEGO Group for review purposes.
All opinions are my own.