Monkie Kid returns for 2021 and we've been lucky enough to get our hands on the entire range of sets before its launch on March 1st! Australia isn't Monkie Kid's target demographic, that goes to the Eastern cultures, but I am without a doubt in my mind that Australia will want to get their hands on a Monkie Kid set this time around. Strap yourself in, over the next 7 days, we'll be reviewing each of the new Monkie Kid sets 1 by 1!
(Highly recommend you subscribe at this point so you don't miss any of the reviews!)
LEGO 80024 – Monkie Kid – The Legendary Flower Fruit Mountain
This is our biggest and most expensive set of the Monkie Kid 2021 wave and my god, is it something else. First things to note are the sheer number of Monkey-themed Minifigures, the beautiful aesthetic and just a sheer sense of amazement. If you haven't picked up on my thoughts on this set, I honestly believe that this is one of the best Monkie Kid sets to date.
The build of the set it a bit of a marathon and the images on the box don't even begin to convey the complexities of how this thing goes together. There are little hidden details that aren't super obvious like the vine bridge, gear battle, sliding mountain walkway and the way they create the steps up the model. I also like that some parts are built on to white bricks formed like clouds, to insinuate how high in the mountains such a place as this is.
The set also has a bit of a fair share in newer parts, the translucent parts used for the waterfall makeup are actually in a pearly-aqua colour which I haven't seen before. The bamboo parts used in previous years also appear in this set in a lime green, which I don't believe is new, but is certainly rarer. Admittedly, the rear of the model certainly has a bit more to be desired, as the space is a lot more open than I thought it would be. LEGO makes up for this by adding small details here and there to fill the space and I understand the medium of being a sacred Peach-Tree Mountain motif, but it would have been nice to have some more furniture outside of a single chair and more inside the mountain itself.
The Minifigures of this set help tell the story of the life cycle of the Monkey King, considering that four of the eight Minifigures are actually the Monkie King himself. As part of the play features of the set, most is used to further this story, Monkie King is born from the stone, trains himself up and eventually undergoes some form of trial to become the Battle-Ready Monkie King. Macaque is a villain from the series, that almost parallels as Monkie King's evil doppelganger and also serves as the main villain of the set. The story of a King born to a King defending his kingdom makes this a very fun set overall.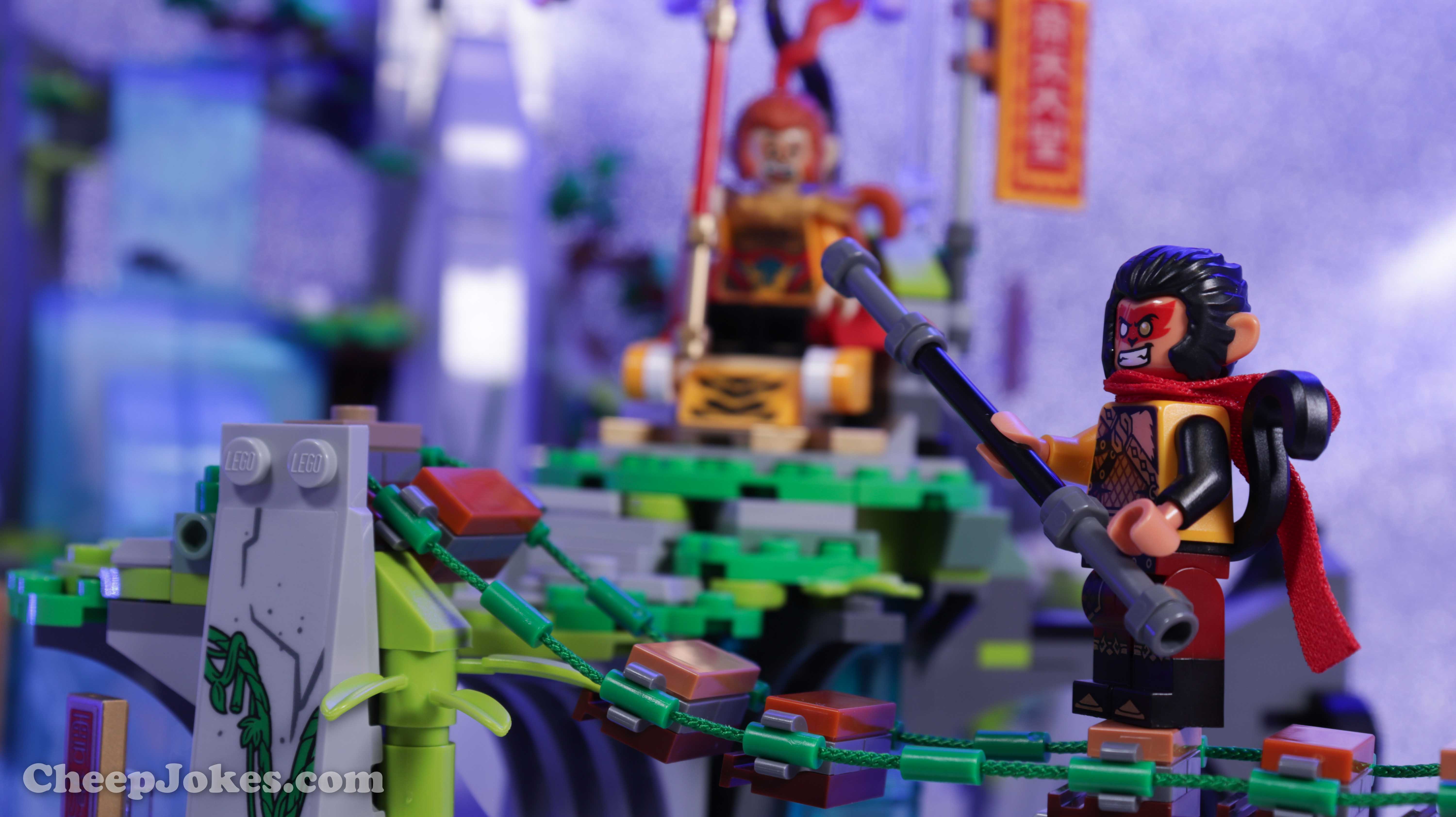 For the Minifigures of the set, we get Macaque, Monkie Kid, Sister Monkey, Brother Monkey, Baby Monkey King, Apprentice Monkey King, Monkey King and Battle Monkey King. It's worth noting that I, alongside a fair few others, mistook this set as being a home to a whole species of Monkey-kind and not mainly just the one character. Either way, this is how I plan to display the set.
Monkie Kid in this set is much like his previous counterparts, yet has the alternate battle face that is a bit rarer to find. There isn't anything exclusive about this character's outfit, which for a set with a very temple-esque sort of feel to it, I would have hoped for a change from the norm, but otherwise I'm not too fussed.
Brother Monkey and Sister Monkey strike me as the "Chip and Dale" of this story and look like they are up to no good. They introduce to us Monkey King's hairpiece now in a reddish-brown colour and use the older style of tails we have seen before. I do really like the figures, but I really wish we got the tails in the new tail mould, as it is much harder to pose them on the set, even though they are quite small characters. It's also worth noting that Sister Monkey is the first female Monkey-figure we have ever gotten.
Monkey King gives a few new variants in this set, mainly Baby Monkey King and Apprentice Monkey King. Giving us all these figures give us greater versatility in expression from the King himself and I'm all for it. Baby Monkey has a very tired and waking up expression, and the cartoony-ness of the whole character is a fun addition, but why does he have big figure legs? I get that he is a titular hero, but the Brother Monkey and Sister Monkey don't have big legs or tails and this figure does. I'm sure there is an explanation somewhere in the story for this, but at face value, the consistency doesn't line up.
Apprentice Monkey King gives us expressions that show that he is learning and hating learning just the same. His blue robes and generic attire is an interesting contrast to the more relaxed and casual getup that he normally has, which immediately seem like he's focussed on doing his sacred duty. I like the printing on this figure, and LEGO easily could have skimped out on the leg printing, but I'm so glad they didn't.
Monkey King and Battle Monkey King make their return in this set, despite appearing in previous sets before. The casual outfit Monkey King is identical to the one that appears in 80022, albeit this time not a prisoner of the Spider Queen and helps bring our story around full circle. In a lot of the promotional art for this set, he is shown to be accessing the inner sanctum and using the waterfall's secret entrance as part of his training.
Battle Monkey King makes his first appearance for 2021, and only has previously appeared in 80012 – Monkey King Warrior Mech, the only real difference is the mould used for his tail. This is also my first time getting my hands on such a figure, and I'm really impressed by the levels of detailing that LEGO went through with his printing across his torso and legs. It's very clear that this is this character's "Final Form".
The last figure of the set is Macaque. This guy is the big bad guy to end all bad guys by the look of things. What is a worse enemy to fight other than oneself? In the show, there is a much bigger bad than this guy, but if you were going to pick a bad guy for this set, this is the right choice. Macaque sports a new black-haired themed Monkey King headpiece, as well as a new black coloured monkey tail. His dark persona is emphasised by his dark Monkey-Staff equivalent, as well as torso and leg printing conveying a grittier and more chiselled veteran vibe. He still sports a golden motif throughout his armour, but clearly doesn't like to gloat like the Monkey King himself. Macaque also has an extra bit of cape to accompany his outfit that covers over one shoulder, easily distinguishing him as a rougher around the edges character against all the others in the set. It's all the cliché loner character tropes bundled into one and I cannot express how well it works.
My overall thoughts on this set are exceedingly clear, the figures in this set are desirable enough, but the set itself takes the cake with overall calming aesthetic and pleasant nature build. I feel like this meditation-type-motif and set layout could easily be expanded with many collections at home, or god forbid, more of this actual set. I really do wish that this was cheaper, not because I don't think it is worth the heavier price tag (which surprisingly, I think is worth it), but because it makes it hard to get multiples of the set and make an even large sanctuary. I said it before, this is one of the best Monkie Kid sets to date. I highly, highly recommend it. The box doesn't do it justice.
The sets produced by Monkie Kid this year are on a whole new level compared to last years. It's easier to decipher the story from the boxart, you can see that they are cramming more features in as each set goes along, and the fact that the enemies aren't specifically designed as Bull-Clones makes it so that each set holds a little bit more merit to collect them all. This is much better than skimping on one or two because you already have most of the figures anyway, and the enemies are unappealing. The marketing is better, the figures are better and for the most part, the sets are better. This theme is on the up and up, and getting a lot better at justifying the pricetag that turns so many potential collectors off.
Keep an eye on our 'News and Reviews' page, plus subscribe for reviews on all 7 new LEGO Monkie Kid sets for 2021!
Follow Tim & Dannii on Instagram
If you enjoy our articles, photos and videos, please show your support by clicking below and buying your LEGO via the affiliate links below to show your support. Thank you!
Official LEGO® Shop
Check out the new book by LEGO Masters Australia Season 1 winners Henry and Cade!
Brick Dad is currently available for pre-order by clicking here.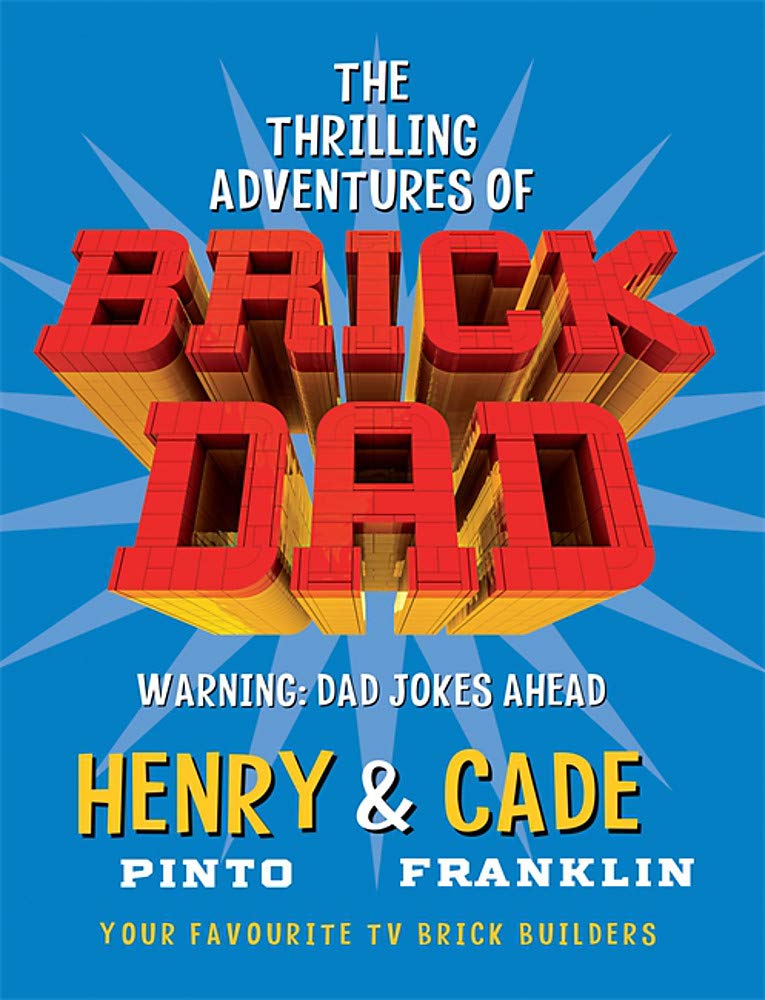 FIND US ON SOCIALS
You can also find us on Facebook, YouTube and Instagram.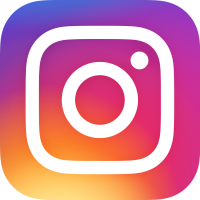 @CheepJokes
Review sets and new release announcements are provided by the
AFOL Engagement team of the LEGO Group for review purposes.
All opinions are my own.