Let me begin by pointing out that I don't dislike these shoes, they just aren't for me. I'm a semi-reformed sneaker collector from way back. I started collecting around 1998 and thought it was 'getting out of control' when I reached 10 pairs of sneakers. In the early 2000's I did a little bit of work for a sneaker magazine, met some people who have since turned collecting into a career, some bigwigs from Jordan Brand and many people I am still friends with today. At my collections peak, I was hitting around 150 pairs of sneakers. Which is a lot right?! Believe it or not, my collection was small compared to some people I knew.
For some tips to increase your chances of getting a pair, scroll to the bottom of this blog post.
Over the last 2-3 years, I started to move away from the sneaker game. Unlike LEGO, companies like Nike and Adidas only do a once-off production runs on sneakers. Which means once they are gone, they are gone. There is no 'retiring' of the model after 3-years. Another huge factor is hype. If you're not lucky enough to get a pair on release day for the retail price, you're likely to be paying $50-$200 (and sometimes A LOT more) above retail to get them.
The sneaker game is ruthless. People will camp out overnight and sometimes for days to get pairs, only to list them on eBay moments later. They'll line up with their whole families, including Granny, just to increase their chances of getting the shoes or getting multiple pairs.
LEGO fans, if you don't manage to get a pair, don't be upset. It's not a world you were ready to live in.
Let me put this in a way LEGO fans might understand. Do you know the LEGO Minifigure releases at ComicCon in the US? It can be kind of like that.
So instead of wasting your time and energy on a pair of shoes, just because they hold the logo of the brick company you love so much, let's take a look at some sets you could purchase for around the same price, which will bring you so much more joy.
LEGO 10262 – James Bond™ Aston Martin DB5
AUD$209.99
LEGO 31197 – Andy Warhol's Marilyn Monroe
AUD$199.99
LEGO 42109 – App-Controlled Top Gear Rally Car
AUD$199.99
LEGO 10265 – Ford Mustang
AUD$199.99
LEGO 10258 – London Bus
AUD$199.99
LEGO 60197 – Passenger Train
AUD$199.99
LEGO 31198 – The Beatles
AUD$199.99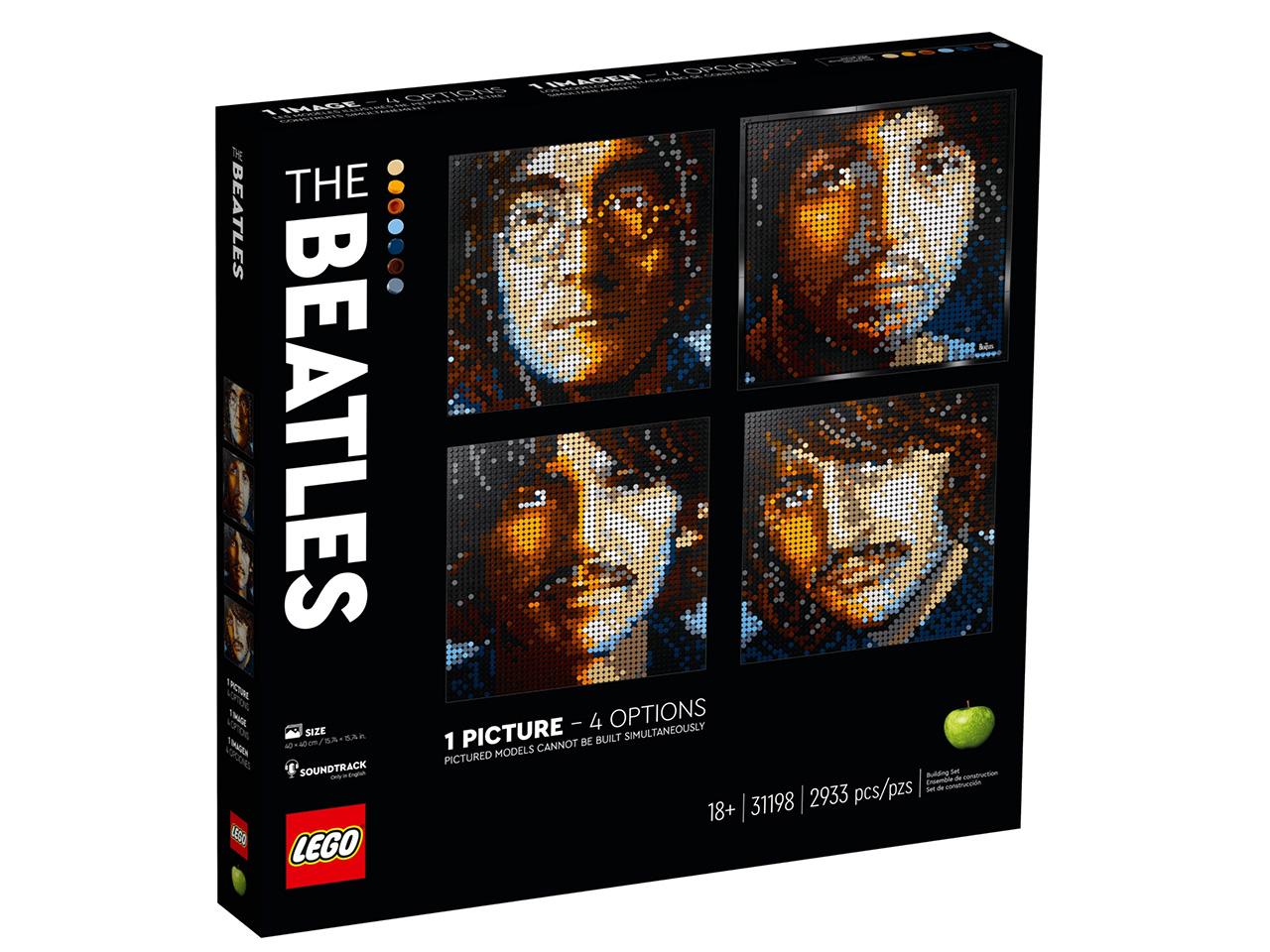 LEGO 75292 – The Razor Crest
AUD$199.99
For those who are keen to get their feet into the Adidas ZX 8000, here are the details!
Adidas Originals and the LEGO Group Team Up for a Special Take on the ZX 8000 Silhouette
– L is for LEGO® play –
For the next instalment of this year's A-ZX series, Adidas Originals has teamed up with the LEGO Group for a playful take on the ZX8000 silhouette. Demonstrating that you're never too old to play, this unique release sees the Danish toy company bring its instantly recognizable aesthetics to an Adidas archival icon.
So what does it look like? Designed as an ode to the classic LEGO® brick, this unique ZX8000 sneaker is comprised of a multicolour mesh and synthetic suede upper with a rubber outsole. Meanwhile, taking its bold aesthetics to the next level, the shoe features LEGO studs on the heels as well as co-branded tongue tabs. Then, rounding out the look are co-branded yellow sock liners, 6 different coloured lace options, and interchangeable LEGO brick lace jewels.
Where can you get it? The adidas Originals ZX 8000 LEGO sneakers launch globally on September 25th through adidas.com/A-ZX. You'll have to sign up to their website for the actual times.
adidas.com/A-ZX
@adidasOriginals
Hot Tips To Increase Your Chances Of Securing A Pair
As I mentioned earlier, you are up against some sneaker professionals who do this weekly. Do not underestimate how fast sneakers sell out online. This being the case, you want to be completely prepared!
Know the day and time of the release. Sounds silly? Ok… But when you miss it, you'll be paying reseller prices.

Be online and ready at least 15mins before hand. You want to make sure your connect is fine and everything is working.

Create an account and complete your profile prior. If you are lucky enough to get these into your shopping cart, you want checkout to be as fast as possible. Create your account with your mailing address, phone etc… Pre-save your credit card or know your Paypal login. You want to check out fast!

If you have multiple devices, use them. Nobody quite knows how the internet works, but depending on servers etc, one device might get you into queue faster.

If you miss out, do not give up right away. Occasionally pairs fall out of people carts and you might be able to snap them up 30mins after the release time. This is a big maybe…

Prepare to be disappointed. Sure they would have been cool to have, but you have lived this long without them and managed to survive COVID-19… These wouldn't have changed your world.
---
Thank you for reading
Support BrickBanter.com by shopping for your LEGO® via the affiliate links below.
It'll cost you nothing but will mean the world to us. 🫶
🇦🇺 Australia – 🇨🇦 Canada – 🇪🇺 Europe – 🇬🇧 United Kingdom – 🇺🇸 United States – 💛 Everyone else
---
Explore more articles