LEGO 76175 – Attack on the Spider Lair
As far as all the Marvel superheroes go, nobody will ever topple the influence of Spider-Man on younger kids, the young charismatic hero, the cool suits and the repertoire of allies and villains alike. Looking back over the history of LEGO and the tie-ins with the superhero, he's one of the longer-lasting hero figures.
First, Batman got his own lair with armour suit display, then Ironman followed suit in the wake of Ironman 3 and Endgame. So now it's time for the next hero in line to get his own equivalent, and who else than the titular web-slinger himself?
With so many alternate universe versions of Spider-Man (Spider-verse), it seems like this was a natural evolution for LEGO to take to try and ramp up the collectability of the entire theme and make increase the likelihood of people turning around and buying some of the older sets too.
What we get is LEGO 76175 – Attack on the Spider Lair, the poor-mans Iron Armoury. It seems Venom and Green Goblin have broken into the hero's secret base, and wreaking as much havoc as they possibly can on our hero. Equipped with a supercomputer, Spider-Armoury, Jail, Vehicle station and lots of fun distractions to boot, there is a lot to unpack here, so let's dig in!
LEGO 76175 – Marvel Spider-Man – Attack On The Spider Lair
Venom makes his return in this set as one of the main villains, however, he does return in his 2019 variant. Ultimately there isn't too much to say here in retrospect, as he has appeared in many Spider-Man sets before, but if you read our previous articleon the Spider-Man theme, you'll know that my deposition to Venom being a repeat villain is still a better choice than another Carnage figure. The LEGO Spider-Man themes are always ripe with repeated figures, which is part of the marketing strategy for parents with kids who are just starting to get into the theme, but can be a bit of a drain on repeat collectors. One thing I will mention with Venom is the tentacle blade thingies that he holds as his weapons. I admittedly don't recognise the part. I'm sure it has been used previously in other themes or colours, but it is new to me. I would denote it as a rare part and I'm glad he has a weapon of some sort, but I would have also liked to see the black-webs that were sported in the Venomosaurus set.
Speaking of the Venomosaurus set, Iron Spider returns to the fray in this set also, exactly how he appeared previously, but he is here simply for the royalties and is intended to be a mantlepiece this time round. Some would argue that this means that this set has, technically, two superheroes versus two villains in one box, which I would call an absolute win. Poor Spidey needs all the help he can get! His shoulder armour is intended to be removed and placed on a separate part of the set for "repairs", but we'll be using this guy to help defend the base.
Now, probably one of the most important figures in this set is Ultimate Spider-Man, or otherwise known as "Big Time" Spider-Man. This suit, if anyone was wondering, is actually a suit, and not any other-universe-equivalent Spider-Man. This is the "Big Time" comics' Spider Stealth Suit and was the stealth suit that was cool before the MCU did their own. Peter Parker builds this suit to resist the sonic screams of the new Hobgoblin, and teams up with Black Cat to take them down. This is one of the only figures in the set to actually contain LEG PRINTING, and it's still pretty minimalistic at best, but that is the point! It's actually to the detriment of the other figures, as it shows that you don't need a lot of printing to convey the aesthetic, and the suit looks so great. This suit, in combination with the Green Goblin, maybe the only reason some collectors may end up getting this set.
Moving on to Green Goblin, isn't he fantastic? I am absolutely stunned by this figure. GG has come a loooong way since his original Tobey Maguire Movie LEGO version and this version is simply stunning. The leg printing, the devilish grin, it just, works. I am so glad that this guy has leg printing and it complements the torso fantastically. I'm actually convinced that this torso could easily be used outside of this character as well and sneak its way into fantasy and Space Sci-Fi MOCs alike. Well freakin' done.
And as the hype was built up, our hero sucker punches us back to reality. Like in our previous review, this Spider-Man isn't new and is the same one we've been using for the last few years with a few tiny tweaks. Leg printing? No, bad. Arm printing? Yes, good. If you want to hear the nitty-gritty review of this figure, check out our last Spider-Man reviews here.
Finally, we have the Prototype-Spider-Man outfit. This version of the suit is supposed to work together as a Peter Parker Minifigure, allowing kids to swap between Batman and Bruce Wayne at will. Admittedly, the figure doesn't really look like a costume, which I guess is kind of the point, but I, once again and let down by the lack of leg printing. My reasoning here is that if they used a different hip colour even, it could have looked more like a suit, but it is easier to criticise than create and I can see why LEGO has made certain design choices. What I will state is this, for the part that does have printing, the torso, it's actually a beautiful chest piece. I plan to swap out the legs and hands and drop this figure into a LEGO cityscape. The choice to include the Mask/Cap/Beanie is also a great complement to the figure and we haven't seen it since it's first appearance in the Spider-Man: Far From Home's 76129 – Hydro-Man Attack, but it is pulled off better here. Otherwise, Peter Parker almost looks like a young Bruce Wayne, but offers no new facial expressions or hairstyles of note.
The set comes with two vehicles, Green Goblin's Glider and the Spider-Bike. The Glider features one sticker tile at the front and seems to be tilting towards a bull motif this time around, which is a fresh take I haven't seen before. This isn't the largest part of the model, nor the main focus, so there isn't really much to say here, but it does do the job. I do wish we had more flexibility in the wings though, as we are unable to make a curved wing shape like most of the previous versions do.
Then there is the Spider Bike. Why does Spider-Man need a bike? Why does he need a Monster Truck? Who knows at this point? LEGO leans hard into the ridiculousness of the whole thing with these vehicles and triumphantly looks back with no shame and I kind of dig it. There isn't much to say here, other than my question of whether it is remote controlled, otherwise, why is there are an antenna on the back?
Onto the actual Lair itself, we'll move from left to right. Spider-Man's left side of the Lair is home to a fair few goodies, one of the first things we were drawn to was, of course, the armoury. Although simplistic in it's build, one thing I find important to point out is the presence of clips at the top and bottom of the framework, this implies that this could be something that continues and to be build up upon, much like the Iron Man Armoury. You might have to remove it down the track for this, but the set up is simple enough and the parts are fairly common, an easy ruse for children to fall into and expand the lair.
Surrounding the lair are Spider-Man's work tools, as well as a rather admittedly flimsy attempt at a stand for the Iron Spider's spider arms. I'm not sure what the thought process was here for these stands, maybe so they can be laid down when not in use? It certainly feels cheap though.
Finally, Spider-Man also has his own skate ramp, just to remind us that Spider-Man is a kid that somehow has so much money that he has a lair, but isn't too serious about his work. Really wished they reused the skateboard from 4853 – Spider-Man's Street Chase way back in the day.
Moving on to the middle of the lair, Spider-Man has his supercomputer where he can sit down and surf….the WEB.
HAHAHAHA *wheezes*.
*Ahem* Moving on.
This computer, to me, is honestly the coolest part of this set. It is fitted with so many fun tidbits and references to so many different things. From top left to bottom right, we have SpiderDrone analysis (for the drones included in the set), Iron Spider's Arm data, JJJ committing corporate bullying, SpiderSuit databases, SpiderSuit analysis and a Spider-Man Video game.
I highly implore you to look through the decals yourself, as they have great details strewn throughout, but Spider-Man's suit that is being analysed has leg printing, but the suit he is wearing does not? This does mean that both the suit being analysed, as well as the Spider-Man in the video game, don't correlate to the physical Spider-Man that we get and I feel like that is a missed opportunity.
The desk itself has Peter Parker's classic camera sitting on the side, as well as the slightly-new console controller to tie up to the screen, which is nice. Spidey's keyboard is also Spider-Man-themed.
The right-hand side of the model is probably the most confusing if I'm being honest. We have our classic LEGO-funded prison system (which is almost identical to the Armoury stands, just with a door on it), a workout station and a basketball hoop. Seems like Spider-Man really likes to flex to his captured enemies that he can bench 500 and slam dunk on the regular.
Spidey's dumbbell holder shares my same level of confusion and disappointment as the armour stand on the other side, but does sport the Monkie Kid extended handle in a dark-bluish-grey colour.
The basketball hoop that appears here is a different mould to the old NBA basketball hoops, normally sporting an orange ring and separate white netting, this is now one piece. The set also comes with a SpideyBasketBallLauncher5000TM to give it your own fair shot at sinking some hoops.
Overall, the Spider Lair is a bare-bones set with a lot that can be added to it to make it better, but also stands as a fantastic foundation for new Spider-Man collectors. The new figures are incredible and are a good reason within themselves to get the set and it's a good way to pick up some of the figures from the Venomosaurus set that you may have missed out own.
As far as the physical lair goes, the Armoury and Supercomputer are parts of this set I see many AFOLs potentially blowing up to a greater size and expanding upon, whereas other sections, like the prison, leaves much to be desired and most likely will be discarded to the collection.
My overall thoughts of the set are surprisingly neutral. This is nowhere near a bad set, but not ahead of others either, it's just, neutral. It does its job and that's not something to look down on, the system works. That being said, I would have no hesitation in recommending this for a birthday or Christmas gift for kids and Spider-Man fans alike.
LEGO 76175 – Marvel Spider-Man – Attack On The Spider Lair
But… Is the bike remote controlled? Comment below…
Follow Tim & Dannii on Instagram
If you enjoy our articles, photos and videos, please show your support by clicking below and buying your LEGO via the affiliate links below to show your support. Thank you!
Official LEGO® Shop
Check out the new book by LEGO Masters Australia Season 1 winners Henry and Cade!
Brick Dad is currently available for pre-order by clicking here.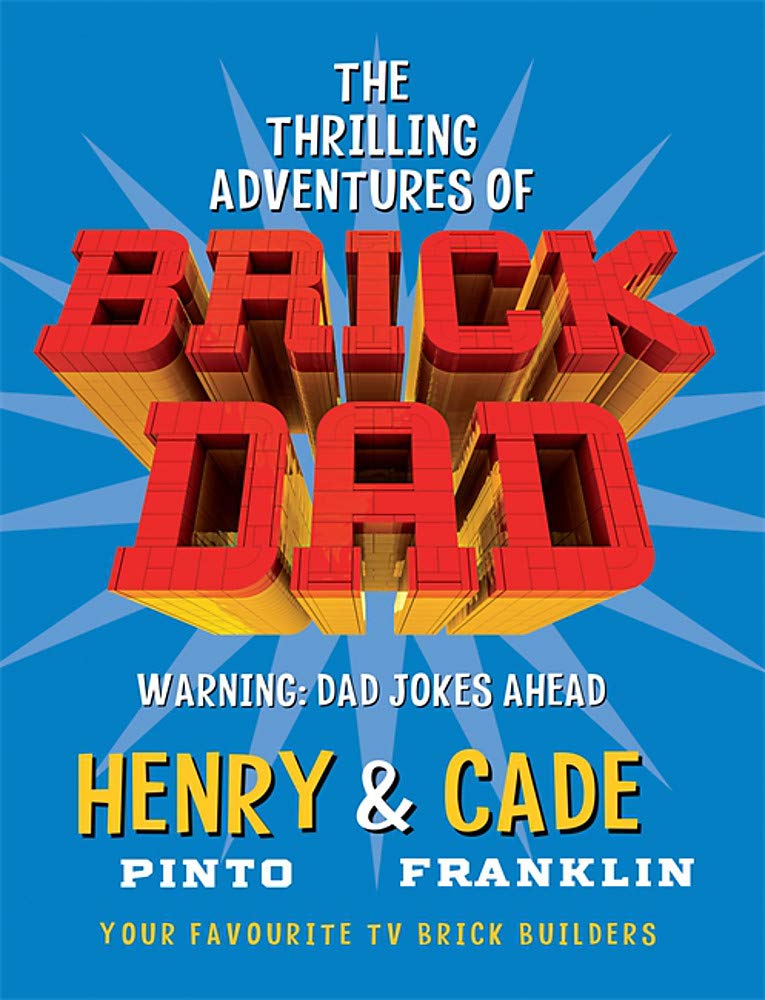 FIND US ON SOCIALS
You can also find us on Facebook, YouTube and Instagram.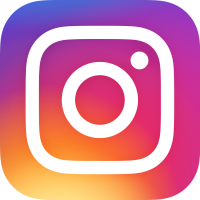 @CheepJokes
Review sets and new release announcements are provided by the
AFOL Engagement team of the LEGO Group for review purposes.
All opinions are my own.