Continuing our adventures in the land that gave us saltlakrits and Absolut Vodka, LEGO Masters Sverige (Sweden) ups the stakes with the cut in half challenge and the first elimination of the season!
We all know what's going to happen!
Veterans of past LEGO Masters know this challenge well as it's appeared consistently across all of the other series. Take an object that has been cut in half and build off the baseplate to create a masterpiece. This is a tough challenge as it involves combining bricky bits with an unusual often curved shape as well as telling a story that fits in smoothly with a random object
This episode had a decent amount of time to look through each of the awesome builds. Robert and Hans got the bike and proceeded to build a giraffe who had been injured in a car crash and now requires wheels to scoot around.
Peter & Emil scored the car and turned the rear end into a pimped up hot rod, complete with spinning flames. Very clever parts usage of roller-coaster sections to create wheels.
Emma & Eva took on the theme of time passing with the cuckoo clock featuring a trail of figures walking through life. Some awesome part usage to build detailed characters and scenery.
Daniel & Joakim got the projector and told the story of playing back family movies (remember slide projector nights?) complete with the reels spinning.
Petter & Mattias went dark and spooky with a giant teddy bear turning evil through the power of a spell as it comes to life with a glowing beating heart.
Sarah & Leonard Took the picnic basket and ran with the theme of local produce, complete with spinning, if slightly creaky, windmill.
Stefan & Michael got the accordion and took us on a trip through the archives of music from classical to modern with implementations such as iPods and having a moving gramophone.
David & Rickhard takes us onto the voyages of the then-unknown world via the explorer Jarmo Kosinen. Some clever technic was stuffed inside the globe to make the ship move and the volcano light up.
The elimination!
The teams already are showing some pretty incredible skills with their builds and notably much more technic movement than has been seen in other series. Emma and Eva took this episode's prize, winning advantage in the next, with Peter and Emil coming in second. One thing that seemed to be cut from the last episode was a presentation of winner's badges, people who have won get little brick pins. There was a bit of a shock as Magnus announced a bottom three; Daniel & Joakim, Stefan & Michael and Petter & Mattias all getting comments on just needing a bit extra for build quality. It seems the contestants really have to be on their A-Game and with the judging getting tough early on, this could lead to some surprises. Sadly Petter & Mattias are the first to go. A shame as their build (in this writer's personal opinion) was one of the more dynamic seen using some very simple but effective building techniques, such as transparent bricks being used to create a whirling spell and great art direction as the bear turns evil.
In the next episode, the contestants are given a challenge to build something based off the stories of Astrid Lindgren, (Sweden's Enid Blyton). Tune in to CheepJokes for more next week!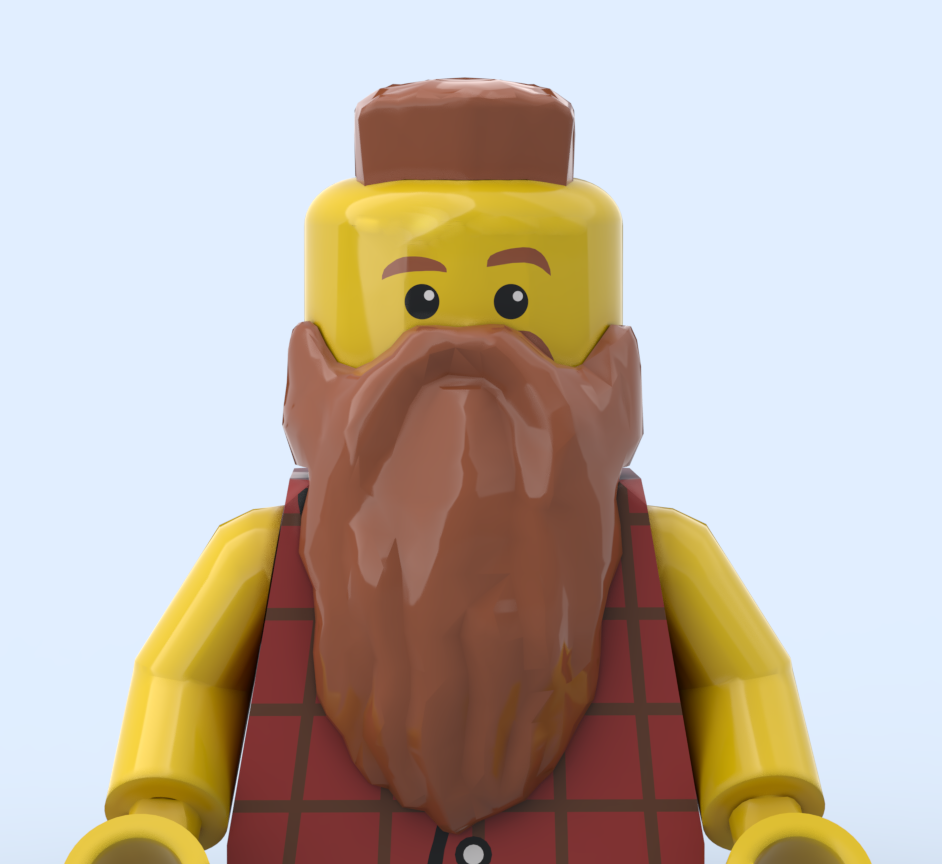 Follow Sam on Instagram
If you enjoy reading our articles, please shop at LEGO by using our affiliate links below to show your support. Thank you for reading!
Official LEGO® Shop
Thanks for reading, if you enjoyed this please leave a comment below,
or if you would like to be a guest blogger
Follow us on

Facebook

and see

LEGO

news first!
…and subscribe to YouTube for Videos!

This set was provided by the AFOL Engagement team of the
LEGO Group for review purposes. All opinions are my own.