Fresh from the land of meatballs and flatpacks LEGO Masters continues its European run with its debut in Sweden.
Hosted by Mauri Hermundsson (right), a YouTube star making a jump to TV and judged by Magnus Göransson (left) a senior design lead at LEGO.
The format keeps to the Aussie set up with very little changed in the set layout and of course, we're opening with Mega Cities (again). Incidentally, the Aussie version is getting shown on Swedish TV as well, complete with a full-blown dub, but without Stani's husky tones.
Meet The Teams
Peter & Emil
Peter is 38 years old and comes from Upplands Väsby. He works as a project manager but is also a well-known profile in the LEGO world, both in Sweden and abroad. Emil is 40 years old, comes from Lund and works as a software developer. He loves to build LEGO with inspiration from nature, his favourite thing to build are trees.
Stefan & Michael
Stefan is 38 years old and comes from Bandhagen. He works as a magician and works LEGO into his shows. Michael is 22 years old and comes from Bandhagen. He is studying to be a preschool teacher. He builds LEGO every day and hopes to one day be able to make a career out of his passion.
Robert & Hans
Robert is 45 years old and comes from Skellefteå. He works as a teacher and runs a LEGO museum together with teammate Hans. Hans is 55 years old and comes from Skellefteå. He is self-employed and runs a LEGO museum together with teammate Robert.
Sarah & Leonard
Sarah is 40 years old and comes from Klagshamn. She works as a corporate lawyer and loves to build beautiful houses and buildings in LEGO. Leonard Jegerås is 31 years old and comes from Tostared. He works as an electronics fitter. When it comes to LEGO he likes to think outside the box and is not afraid to make bold decisions with his construction.
Emma & Eva
Emma is 31 years old and lives in Sundsvall. She has built a huge LEGO model of Flemingsberg consisting of 40,000 pieces which has toured around Sweden. Eva is 45 years old and comes from Lindesberg. She works as a teacher but in her spare time builds LEGO. Among other things, she has exhibited her constructions at various LEGO festivals.
David & Rickhard
David is 20 years old and comes from Mullsjö. He runs his own company where he builds and sells LEGO models. Rickard is 39 years old and comes from Skövde. He is an expert in building caricatures in LEGO and creates everything from fairy tales to world leaders and characters from movies. He works as a business manager.
Daniel & Joakim
Daniel is 49 years old and lives in Uppsala. He works as a project manager and has also exhibited at LEGO exhibitions and held courses in LEGO construction. Joakim is 21 years old and comes from Norrköping. At home, he has his own bowling alley, which he built entirely in LEGO. He studies graphic design at university.
Petter & Mattias
Petter is 47 years old and comes from Visby. He works as an archaeologist. The Star Wars theme is the favourite and he has collected all the Star Wars characters that are on the market. Mattias is 49 years old and comes from Visby. He works as a communicator but is passionate about LEGO. Together with teammate Petter Åkesson, he has built a LEGO version of Gotland. You can see videos of each team here.
The Show!
This is sticking strongly to what works, so it's clear from the trailers we're going to be having another repeat of the challenges from Season 1 of the Aussie LEGO Masters, including the cut in half and bridge challenges are confirmed so far with a preview clip shown earlier in the year that featured a mini-golf challenge. However, it was a bit of a twist to not have the megacities get attacked making this episode feel a little flat. With a runtime of 42 minutes, this sadly leaves for very little room to really show off all the models as they rush through the teams during judging.
The Builds!
The Mega-City challenge is the first off the mark testing the team's abilities with the golden brick in play to secure immunity for a team. We'll tell you who wins the golden brick at the end! Some teams struggled with trying to get their ideas up off the ground and to get the height needed to match the scale of the megacities. All of the teams showed they had decent building abilities and the top builds of the week were all very accomplished which could lead to a very tight finish. Brickmaster Magnus notes the three criteria for his judging: creativity, technical know-how but importantly, can a story get told? This seems to be the key factor in getting a build across the line as Magnus seems to look for lots of minifig stories that are clearly outside of just populating the scene with a crowd.
The Top Three Builds
Strangely, only the top three builds really got air time. This could be due to the shorter run time, as the Australian premiere usually get a 1.5-hour time slot.
Stefan and Erikson
One of the more unique takes on the Mega-Cities challenges I've seen, with houses made up of shipping containers stacked at angles that rise out of a rubbish dump. The story clearly shows a society of rich and poor has risen with intricate detailing and layering of colours.
Click play to see the builds
Robert and Hans A unique take on the theme by having a Rubik's cube building complete with rotating segments. Resting heavily on their technical feature, this build fell a bit flat on the story as it got lost.
Click play to see the builds
David and Rickart The build of a giant barn that's owned by a stubborn old man took the win for the first episode. From the outside, it looks simple, a big red barn, but where it shone was in lots of fine detailing such being set at an angle with a very detailed snot foundation.
Other features were an outhouse with very fine tile work to create a wooden shed. Very neat parts usage of white helmets and minifig hands to create chimney smoke and a door that opens via rotating a flag,
Click play to see the builds
Daniel & Joakim
Sarah & Leonard
Emma & Eva
Peter & Emil
Petter & Mattias
Golden Brick
David and Rickhard got best in show, walking away with the Golden Brick, which of course, if used correctly, will save them from an elimination!
Episode 2 looks like it will be the cut in half challenge, which will see teams building on the other side of an object that… You guessed it… Has been cut in half!
Photos Jakob Dahlström/TV4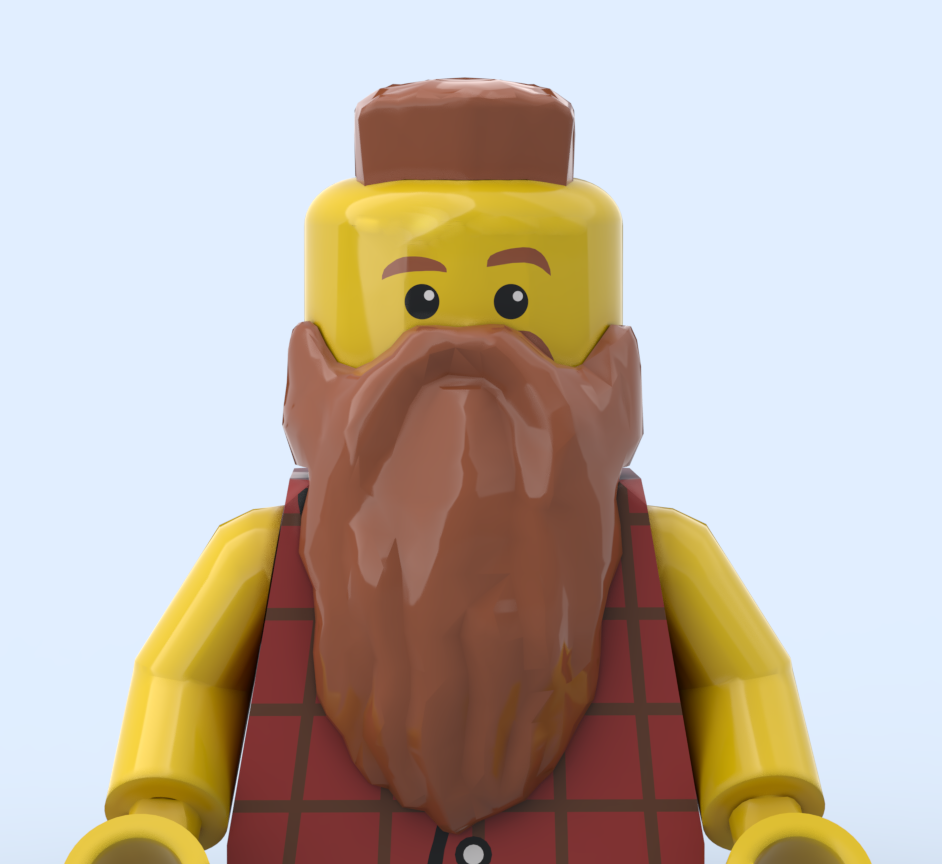 Follow Sam on Instagram
If you enjoy reading our articles, please shop at LEGO by using our affiliate links below to show your support. Thank you for reading!
Official LEGO® Shop
Thanks for reading, if you enjoyed this please leave a comment below,
or if you would like to be a guest blogger
Follow us on

Facebook

and see

LEGO

news first!
…and subscribe to YouTube for Videos!