We return for our LEGO adventures in the land that brought you ABBA and Surströmming. The stakes are piling up, one team will take a chance and the other find their Waterloo.
This week's challenge is an original one, to create scenes from famous Swedish children's author Astrid Lindgren (think Enid Blyton) with many of her works being translated into English, for instance, Pippi Longstockings. Emma and Eva having won last week's challenge get the advantage in picking first with the rest of the stories dished out randomly. David & Rickhard have an issue with David being younger not really knowing the stories, so they play it safe by using the golden brick to grant them immunity. Apologies for our Swedish readers as I try my best to interpret stories I didn't grow up with. Pippi Longstocking – Sarah & Leonard A challenge for the neat and orderly builders who struggled to create the ramshackle nature of Villa Villekulla. They attempted to compensate by expanding on different scenes in the stories and taking a chance by adding a rollercoaster into the house, but this left an uneven presentation with Magnus pointing out more could have been added to the house's exterior by making it more ramshackle and giving it more space for the inside.
Bröderna Lejonhjärta (Brothers Lionheart) – Robert & Hans The team had already built a scene from this story in their own time, so luck of the draw gave them a small advantage. Set in a final scene where two opposing towns clash with one side having a dragon called Katla at their command. The scene depicts a turning point in the battle when one of the brothers grabs the horn that commands the dragon allowing it to be used against her owners. This was an impressive build with incredible detail placed on the dragon and creating a desolate and burnt landscape. Other awesome details involved picking worried minifig heads to sell the story.
Vi på Saltkråkan – (Seacrow Island) – David & Rickhard This is a small scene from a family who lives in a seaside cottage in the archipelagos of Sweden as two kids fish while their St Benard hangs out. Some very fiddly technical tricks with tricks are used to have the character's fishing lines get tangled up as they pivot off the edge of the pier with hinges. Some awesome use of tiles to create a ramshackle seaside cottage. They were given criticism by having a rather calm sea by the jetty with more attention required to create a sea effect. However, they were very safe with a strong build and regret giving away the golden brick.
Karlsson på taket – (Karlsson-on-the-Roof ) – Peter & Emil Karlsson a man who has a propellor on his back that allows him to fly and is the only friend of Svante. His antics often get Svante into trouble as he disappears just as his parents arrive into the room. An ambitious build as the scenes are set on rooftops (the main character lives in a house behind a chimney). The little house is well built and detailed with some movement powering a propeller, but lots of time was spent trying to get the rest of the rooftops completed that the overall area that features story elements is tiny and very limited in scope.
Emil of Lönneberga – Daniel & Joakim Emil is a young boy who's series of books revolve around his good-natured pranks in his village that often go awry. The duo struggled with trying to find a way to stage the scene, being worried that it was another build with a big red house. The final scene is well spaced out allowing for an assortment of homages to various scenes with lift-off roofs to reveal additional elements inside. Some great uses of 1×2 slopes as chopped wood.
Nils Karlsson-Pyssling flyttar (Simon Small Moves in) – Emma & Eva A boy stuck at home finds a leprechaun in his house who shrinks him down to his size to visit his world, a house under the floorboards in which he has to pay his rent to a rat. Emma and Eva's skills are builders are really showing with a very awesome usage of a cargo net to create a patchwork quilt, terrific large scale bricks and having the rat come with glowing red eyes. The scene is somewhat let down by a mixed sense of scale as certain things feel out of place.
Ronja rövardotter – (Ronia the Robber's Daughter) – Stefan & Michael Choosing to depict the opening scene where Ronia is born and the castle she lives in is split in two by a lightning strike. An incredibly ambitious build was planned with the story intending to be staged inside a book that when opened had the castle and cliffs split in two. However, this was far too complex for the time allocated and the final product was rushed to completion with none of the motion elements in action.
The winning team was Robert & Hans. Their focus on one scene allowed them to go all-in with detail and create that incredible dragon and amazingly bleak landscape. Sadly the losing team was Stefan & Michael who's ambitions tripped them up. It's a shame as they are incredible builders who had two very strong builds. They didn't go empty-handed as Magnus has offered them a private tour of LEGO HQ. Up next week we have a mini-golf challenge!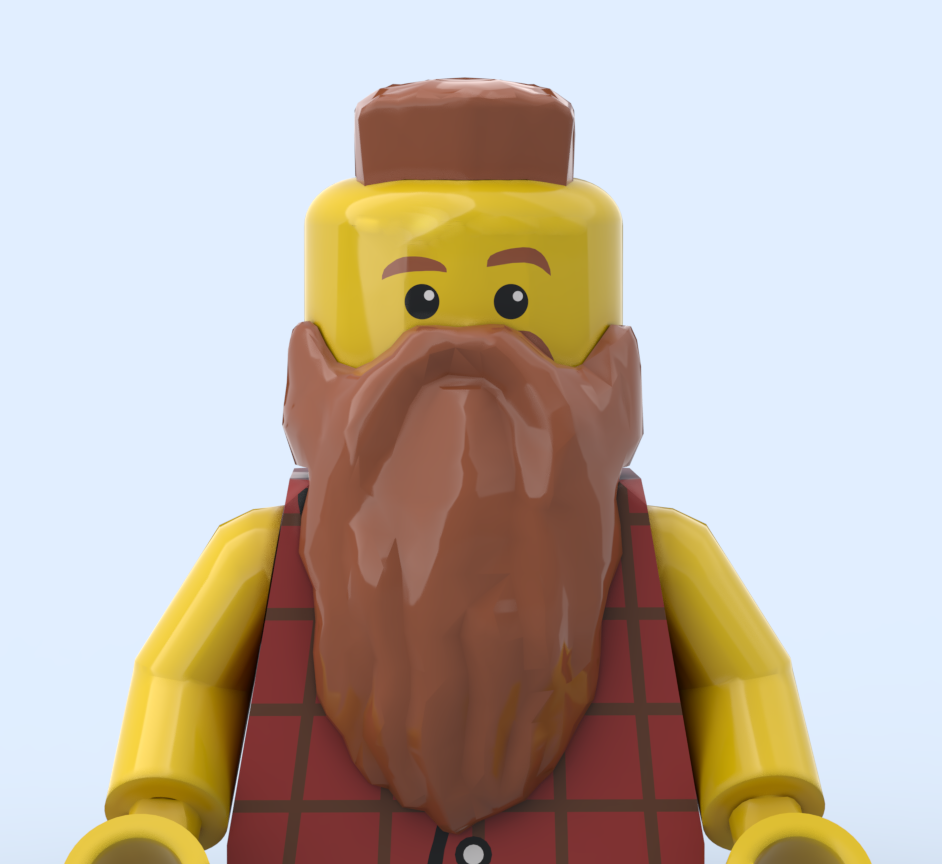 Follow Sam on Instagram
If you enjoy reading our articles, please shop at LEGO by using our affiliate links below to show your support. Thank you for reading!
Official LEGO® Shop
Thanks for reading, if you enjoyed this please leave a comment below,
or if you would like to be a guest blogger
Follow us on

Facebook

and see

LEGO

news first!
…and subscribe to YouTube for Videos!

This set was provided by the AFOL Engagement team of the
LEGO Group for review purposes. All opinions are my own.