LEGO Police Station – 10278
TheLEGOGrouphasannouncedanamazinglydetailednewadditiontoitsModularBuildingsCollectionwiththeunveilingoftheLEGOPoliceStation.
Hidingawealthoffeaturesbehinditsimpressivefacade,theeye-catchingnewmodelconsistsofthreefloorsandamodularstructurethatallowsLEGOfanstofullyexploretheintricateinteriorsandincreasethebuilding'sheight.
Designed as a centrepiece to a bustling LEGO neighbourhood, the LEGO Police Station also comes complete with a doughnut shop brimming with sweet treats and a newspaper kiosk, as well as five Minifigures including a 1940s-inspired police officer for ample storytelling possibilities.
Addingfurtherarchitecturalinterest,theoutsideisdecoratedwithbrightlycolouredawningsandornatecornicing.TheLEGOPoliceStationisfullycompatiblewithotherproductsfromtheLEGOModularBuildingsCollectionandmakesastrikingdisplaypiecealongsidethese,aswellasonitsown.
The feature-packed floors of the LEGO Police Station are filled with secret surprises and delights for true-crime fans. On building the set, it soon becomes apparent that a mystery doughnut thief is on the loose. Naturally, the LEGO Police Station is fully equipped to tackle even the most sugary-sweet of crimes, with an evidence locker, jail cell, interrogation room and case board with red lines connecting all the clues.
Inside,alllevelsareconnectedbyagrandstaircaseandarestockedwithuniquelydesignedpiecesincludingabillboard,telephoneandatypewriter.TheultimateEasterEggsandcluestosolvingthemysteryoftheDonutthiefcomeintheformofahiddenescaperoutebeneaththejailcellandasecretaccessroutetotheDonutshop.
ChrisMcVeighdesignerattheLEGOGroupcommented:"We'vehadalotoffundesigningtheLEGOPoliceStation.Anarchitecturalgemandtreasuretroveofquirkyfeatures,it'stheperfectplacetostartbuildingyourLEGOstreetscape,orabrilliantadditiontoanexistingone."
Totalling 2,923 pieces, the LEGO Police Station is the latest addition to the LEGO Modular Buildings Collection which also includes the Bookshop, Assembly Square and Corner Garage. The LEGO Police Station will be available to purchase at LEGO.com and from LEGO Retail Stores from January 1st 2021.
Thanks for reading, if you enjoyed this please leave a comment below.
If you enjoy our articles, photos and videos, please show your support by clicking below and buying your LEGO via the affiliate links below to show your support. Thank you!
Official LEGO® Shop
FIND US ON SOCIALS
You can also find us on Facebook, YouTube and Instagram.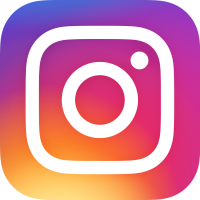 @CheepJokes
Review sets and new release announcements are provided by the
AFOL Engagement team of the LEGO Group for review purposes.
All opinions are my own.