LEGO 71741 – Ninjago Gardens
It's a HUGE year for Ninjago, celebrating its 10th Anniversary! Throughout the year, LEGO will be celebrating with some legacy sets seen over the past 10-years, as well as some other collaborations. For the full press release, see the bottom of this article. Plus, we have also shared some LEGO Ninjago Prototype images!
But I am here to tell you all about the new LEGO 71741 – Ninjago Gardens set and some of the finer details you might have missed. It's easy to get distracted with these Ninjago sets, loads of colours, a massive range on Minifigures and a brick-tonne of hidden details.
I wanted to take the thinking out of it for you, by giving you a comprehensive list of all the finer, nerdier details you may not have spotted. Let's get started!
1. Leafy Lime!
Leaf colours for tree lime green. Why is this special? The colours! New minty-green!
2. New Character!
We have a new figure for a never before seen character from the show, The Mechanic!
He has an eye for detail, the other eye… Well…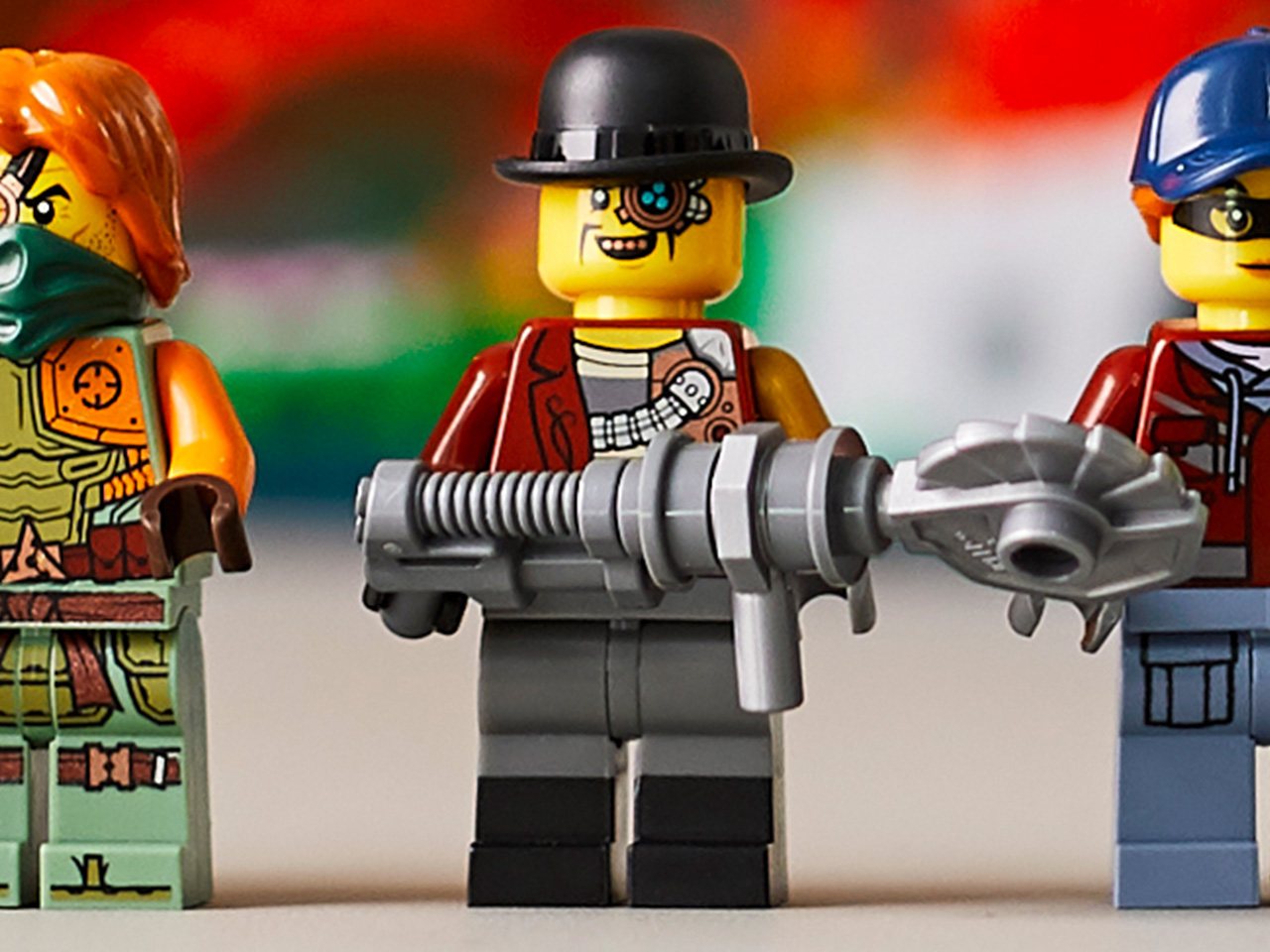 3. Ronin
Ronin, a prominent side character of the show, is also back, with a new improved torso/leg print, and a new face print!
4. Clutch Powers
Clutch Powers makes another reappearance in Minifigure form, first seen in 40342, swapping out his utility belt for a new nougat satchel. Very stylish!
5. Misako
Misako also appears in the set, sporting a new torso print/jacket combo.
6. Good Parts Usage
Gold Artwork on the bannister in the middle is the tech-theme shoulder pads from 2019, new in gold.
7. Noodle Shop
The Noodle Shop is a reference to Mr Chen's Noodle House from the show. You'll also spot some nice black weiner usage above the door.
8. Not Everything Is Awesome
Nya is almost the exact same as her Ninjago movie counterpart, however now with more basic legs. Cole is almost the same as his own CMF counterpart, but the look ties across with the LEGO Ninjago Movie!
9. Ctrl+V
The Kai and Zane figures do not appear to be new at all, previously both appearing in 71705, but a fantastic way to get the Legacy versions of these characters! The 10th Anniversary of LEGO Ninjago is all about Legacy after all.
10. Malibu Stacy Has A New Hat
The new version of Lloyd as a child, in which the most recent version was 71705, but not in his child-ninja outfit. He comes with a new hair colour we haven't seen before with this piece.
11. Tribute
The Zane statue at the back of garden scape is a reference to the original end of Ninjago, where they killed of Zane as a finale against the Overlord. Due to the requests of fans, the theme was obviously ultimately continued and Zane was revived.
Ninjago was initially set to end, so as the final act they killed off the character and made a statue. They rebooted the series at fans request, so it seems fitting that a part of Ninjago real-life history is in the set.
12. Keeping It Classic – City Classic That Is!
Some of the figures that come with the garden seen to be just generic, and could easily be made with some parts at home.
13. Bionicle Feels
The top half of the building is made in the less common off-yellow, or "Keet-orange" by some classic Bionicle Fans. Coincidence considering Ninjago is now LEGO's own longest surviving licence theme surpassing Bionicles?
14. Golden Goodies
You'll get 2x 10th Year Anniversary tiles. One on Wu and one on the set itself.
15. Bigger Is Better
The expansion is actually taller by 10cm than the original Ninjago LEGO 70620 City, measuring over 29 in. (73 cm) high, 17.5 in. (44 cm) long and 13 in. (33 cm) wide, which is sure to impress when placed on display.
16. Futuristic Technology
The set also has a hoverboard moped vehicle, which seems to blend into the rest of the diorama, but is a nice touch.
17. Hidden Treasure
The roof tiles in the above picture are chest lid tops. 1×3 inverted curves used for rooftops also.
18. Inside Secrets
Miniature destiny's bounty. That's their flying home base in the show. Also some interesting details with the display case, using a treasure chest and window piece, but what is inside, we'll have to wait and see… If you know, comment below!
19. Throw Backs
Movie poster is that Space Police theme from a few years back. Likely to be reversible on this transparent window piece.
20. Bed Sheets
Ok yeah… So they are stickers… But what a better way to show love for the city you live in than getting some Ninja Bedsheets. It's our first time seeing some personalised linen in the LEGO world. I imagine putting a LEGO fitted sheet on is easier than a human one…
Also in the Ninjago fan's bedroom, you can see a micro build hanging from the roof, which will undoubtedly be a micro version of a set already released. Looking beyond this build and on the shelves behind it, there are 1×1 clips with 1×1 tiles attached, which could this be a reference to the upcoming Season 14 Catamarans?
Prototypes
LEGO also shared with us some prototype images from the last 10 years of Ninjago, take a look!
LEGO Ninjago Sensei Wu & Snake Prototypes
LEGO Ninjago 71738 – Zane's Titan Mech – Prototype + Final Model
LEGO Ninjago 70747 – Boulder Blaster – Prototype + Final Model
LEGO Ninjago 70727 – Ninja Charger – Prototype + Final Model
LEGO Ninjago 9450 – Epic Dragon Battle – Prototype + Final Model
LEGO Ninjago 9444 – Cole's Thread Assault – Prototype + Final Model
Thanks for reading, if you enjoyed this please leave a comment below.
If you enjoy our articles, photos and videos, please show your support by clicking below and buying your LEGO via the affiliate links below to show your support. Thank you!
Official LEGO® Shop
FIND US ON SOCIALS
You can also find us on Facebook, YouTube and Instagram.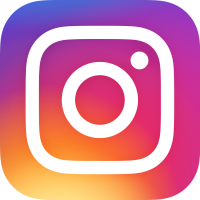 @CheepJokes
Review sets and new release announcements are provided by the
AFOL Engagement team of the LEGO Group for review purposes.
All opinions are my own.

LEGO® NINJAGO® MARKS ITS 10 YEAR ANNIVERSARY WITH LEGACY SETS AND STYLISH COLLABS
In 2011, the LEGO NINJAGO journey started and changed the lives of children all over the world. Today, the LEGO Group is commemorating ten years of the beloved range that continues to inspire children and teens to re-enact and build epic scenes while developing their ninja skills.
Many kids have grown up with LEGO NINJAGO and the LEGO NINJAGO® Masters of Spinjitzu television series, where Master Wu and the ninja Kai, Cole, Zane, Jay, Lloyd and Nya have taught them valuable lessons about life while using their courageous ninja skills to fight the forces of evil.
In a world where many children and young adults feel insecure and an intense pressure to live up to expectations, NINJAGO has taught fans how to master ninja skills or "Be Ninja" in real life, teaching them values of inclusivity, friendship, confidence, and staying true to oneself. Through its stories and morals, as well as its building and play experiences, NINJAGO has positively influenced fans and helped them navigate the path into young adulthood and its many challenges. "There comes a time when we all must grow up. When that time comes, it's important not to forget the lessons of our childhood. Because our childhood is the greatest training ground one will ever have." – Master Wu.
''It has been an amazing journey to see a product range turn into something that kids have enjoyed for 10 years," says Michael Svane Knap, Design Manager at the LEGO Group, who has been working on the LEGO NINJAGO product line since 2013. "Some have grown up with LEGO NINJAGO and are now expressing their gratitude and telling us how they have learned lifelong skills. In my opinion, that is the best thing about LEGO NINJAGO. Kids learn about friendship, confidence and much more… And of course, that ninjas are cool!'' he adds.
Beyond the pilots and 13 TV show seasons and several mini-movies, the franchise has included an abundance of different LEGO sets and merchandise, several video games and app games, a movie, magazines, colouring books, graphic novels, children's books, hotel rooms and a theme park ride at LEGOLAND.
"Originally, the NINJAGO theme was supposed to end after season 2 in 2012," says Tommy Andreasen, Sr. Manager, Entertainment Development at the LEGO Group, who worked on the LEGO NINJAGO product line and show from the beginning. However, sets of the theme were still planned to be on sale throughout 2013. The continued success led to both the TV series and products continuing to the current day. "It just shows an incredible commitment from our fans that we are still going strong 10 years later," he adds.
Marking the 10th anniversary, the LEGO Group is releasing 11 LEGACY sets throughout 2021. As an added bonus, six of the LEGACY sets comes with a limited edition collectible golden ninja Minifigure. February 1st sees a LEGO retail exclusive three-level LEGO NINJAGO City Gardens set to launch as a true tribute to a decade of NINJAGO. The set showcases some of the main moments of the TV series and includes a golden master Wu.
Moreover, the LEGO Group is teaming up with stylish streetwear and clothing brands to create special anniversary merchandise collections. The first collaboration is LEGO NINJAGO x HYPE., which was revealed last week and will launch on January 15th. The inspiration behind the streetwear collection was the futuristic and colourful city 'the Prime Empire' from the 2020 LEGO NINJAGO TV series. Exciting collaborations with several other clothing brands will be coming soon and are not to be missed.
On www.LEGO.com/ninjago10anniversary there will be anniversary content telling the story of LEGO NINJAGO through the years and showcasing amazing fan-created content including fan art, LEGO builds and toy photography. LEGO House will also mark the occasion by hosting an in-depth exhibition celebrating ten years of NINJAGO fandom.