From its humble beginnings 15 years ago, Brickvention has been a place for Australian LEGO Fans to click together. But unfortunately due to the events of 2020 and leading into 2021, Australia's largest LEGO fan event couldn't open their door in the physical sense to fans this year. Fortunately, the Brickvention team doesn't shy away from away challenge, so for the first time in history, Brickvention is going online!
Brickvention.Online has activities, guest interviews and tutorials to keep you busy all weekend, here's what you'll find and where.
Your Hosts
LEGO Masters Season 2 contestant Annie alongside CheepJokes creator Andrew, are your primary hosts for the Brickvention Online event, joined by special guest host Dr. Richard Jones from The Rambling Brick and livestream AFOL hosts Chris Hill, Wade Davey, Steve Reynolds!
National Build Competition
Open now is Brickvention's FIRST National scale build competition that is open to the public! Do you have a LEGO creation worthy of the world stage? Submit it at www.brickvention.online and share it on Facebook or Instagram with the #brickventiononline for your chance to win some amazing prizes thanks to #LEGOAustralia.
Brickvention Online Expert Displays
Curated for your viewing pleasure, Brickvention Online hosts not one but TWO galleries filled with submissions from our Brickvention Experts. (Exhibitors who have presented MOCs at Brickventions past.) You can view these galleries in 2D and 3D, then vote for your favourite builds with the winners of the Expert competition announced during the Livestream on Sunday, Jan 17 from 5pm.
Guest Interviews
An EPIC lineup of international guests are set to delight you on Sunday, January 17 from 9:30am. In the spirit of engaging content, the Brickvention Online series takes 17 special guests and creates enjoyable, concise interviews that are all about AFOL and LEGO life. You can see the lineup here
Brickvention Online 'The Game'
Travis Matheson, an Original Brickvention Committee Member has built a super fun Brickvention Online game for all to play! Powered by Unity, Brickvention the Game will go live on Saturday, Jan 16 at 10am, with Travis joining Livestream hosts Annie, Chris, Wade and Steve to show us how it's done. You can also join them again at 1pm for a Livestream of Brickvention gaming.
Live Stream Chats
You can join Annie, Chris, Wade, Steve and other special guests, talking about ALL things Brickvention Online and beyond.
10 am Saturday, Jan 16 2021 Saturday Welcome and reveal of the official Brickvention 2021 model with special guests Jason Cichon and Travis Matheson.
1 pm Saturday, Jan 16 2021
Live playing of Brickvention the GAME.
5 pm Sunday, Jan 17 2021
Brickvention 2021 thank you, Awards ceremony, winner announcements, MUG of the Year and official close.
Online Zoom Party
To get connected with fellow AFOLs, you can join in the Brickvention Online Zoom Party on Saturday night at 7 pm! visit www.brickvention.online to register. (Yes, it's FREE!)
You'll also get to see the official Brickvention 2021 set reveal, an insanely awesome announcement from LEGO international (exclusive to Brickvention!) and be part of Brickvention history.
Make sure to sign up for updates at www.brickvention.online and subscribe on YouTube so you don't miss a thing.
Thanks for reading, if you enjoyed this please leave a comment below.
If you enjoy our articles, photos and videos, please show your support by clicking below and buying your LEGO via the affiliate links below to show your support. Thank you!
Official LEGO® Shop
FIND US ON SOCIALS
You can also find us on Facebook, YouTube and Instagram.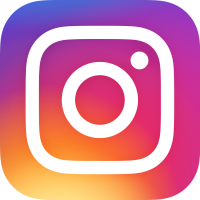 @CheepJokes
Review sets and new release announcements are provided by the
AFOL Engagement team of the LEGO Group for review purposes.
All opinions are my own.