LEGO 40463 – Easter Bunny
LEGO's latest Easter edition hits shelves tomorrow and it is easily my favourite animal build to date done by TLG. The new Easter Bunny is a-similar-to-life tan and white bunny with posable hind legs and turning head. Beside the Bunny, we have two decorative Easter eggs and a patch of meadow, which opens to reveal an Easter Egg of its own below!
As far as Easter Lego sets go, this Easter Bunny build is exceptional for what you pay for. However, with all models of this size, they aren't prefect, but I can only really critique two small features.
The Easter Bunny build follows LEGO's "new ball joint obsessed" style of having almost any and every creature or mech utilise the classic "Mixel Joints". This isn't a bad thing, per se, as it poses well and would make a cute decorative piece, my only qualm with this build is just the back of the ears that are grey.
TLG has been using this ball-socket Mixel Joint system for literal years and yet still haven't explored the option of having these parts available in other colours. Maybe there never will be such a colour development, just like the classic technic pins and axels being colour co-ordinated for children to find amongst their collections?
But just like every red technic axel or blue technic pin that sticks out and viewable to the eye, the grey ball joint sticks out too, it stands out to me as an element that does not belong. An easy balance for this would be to simply make it part of the colour palette, and make a grey bunny or a tan bunny with tufts of grey, any way to make it less obvious that LEGO didn't want to add some new pieces in tan.
Despite this, credit where credit is due, looking at the Bunny face on as intended, it truly doesn't distract from the adorable critter at all.
This build itself is relatively simplistic in design, and as for new parts, the only one we found of note was the eye tile print which features a circular reflective spot rather than the Brickheadz style with squares, which as we are aware, is new enough. It's nice to see LEGO stepping away from the cartoonish white tile eyes found in the creator sets. A relatively new piece is also used in the set and found itself on the bunny in tan, a 2×4 oval tile on the hind legs, previously introduced in the recent Mario waves.
Spoiler Alert Below
The Easter eggs on the build are nothing overly special to write about. They serve their purpose but aren't as rounded out as we would have hoped. That being said, we can't think of another way to do it at this scale, so LEGO gets a good pass on this one.
Speaking of Easter Eggs, the set does try to hide on little goodie in the set that isn't obvious from looking at it, underneath the rabbit is a hidden carrot!
Or is it a Turnip? Radish? The shape isn't quite…. right. We understand by the context that it is a carrot, but it doesn't really look like one.
This is LEGO's genius little way to try and use the platform that the Rabbit is on in a creative way to make the builder crack a small little smile and go "oh that's smart" and it did that when we built it, but looking back on it, if LEGO wished to dabble just a little bit more bricks into this set, they could have pulled it off better. However, more variety in bricks means more manufacturing costs, and we all know how that goes…
Using, for example, the brick 1×3 wedge pieces instead of the 1×2 jumper plates and standard orange plate and pulled off the same effect and structural integrity that they were aiming for, with a much better aesthetic. This is just one example of how it could be done, but to keep costs down, we understand what their hope was here.
I mean, heck, these are very small gripes at the end of the day for what is obviously a very cute and adorable bunny. We are going to rip it from its base and keep the bunny intact, any animal lover or bunny enthusiast we believe would do the same. Some child will look at this in a LEGO store and absolutely fall in love with it and to that, we say bravo! We review these sets because we like to hear what everyone thinks and to get our own voices out there and heard and reviewing things means pointing out their faults, no matter how small.
In truth, this was a very hard set to critique, because of how right everything was and how understandable the faults were in their nature, they were made to cut costs to make this more affordable. LEGO did really well, and we really want to highlight how good that is, because we feel like most people will overlook this set as "just another Easter promotion", but trust us, it's good.
Follow Tim & Dannii on Instagram
If you enjoy our articles, photos and videos, please show your support by clicking below and buying your LEGO via the affiliate links below to show your support. Thank you!
Official LEGO® Shop
FIND US ON SOCIALS
You can also find us on Facebook, YouTube and Instagram.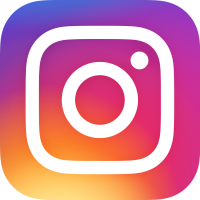 @CheepJokes
Review sets and new release announcements are provided by the
AFOL Engagement team of the LEGO Group for review purposes.
All opinions are my own.