We know you are excited for the FRIENDS TV show set, but get just as excited for these LEGO Friends sets! Not a fan I hear you say? Well, try look behind those purple boxes and see the potential of fun! There are plenty of brightly coloured and fun pieces, some cool mini-builds and accessories! We got the sets early to take a closer look, enjoy!
LEGO 41677 – Forest Waterfall
The Forest Waterfall is the smallest and cheapest set in the wave, and delivers exactly what you would expect. S forest and a waterfall. Although this is an age 5+ set, it still feels a bit too simple looking at that very square and unnatural cliff face. The way the waterfall is set between the trees has me to believe that LEGO has attempted a forced perspective as the backdrop. Considering forests are drastically taller than a person and a cliff face is expected to be the peak of height. But ignoring the technical elements, we do receive some cute interactive features.
A small campfire, complete with a marshmallow on a stick, and the pink mug make for a cute set-up for storytelling. The binoculars and squirrel give some purpose to the minidolls and of course, the bridge and scooter combo inserts a little action for play. For a small set, children have a nice range of stories to follow and play out. Overall, I think this is a very enjoyable set for small children.
Two minidolls are included in the set, Andrea and Olivia. I find it interesting that Mia, the adventurous and animal-loving character wasn't chosen for this set. Perhaps she was needed in another scene and LEGO didn't want to over saturate a character? Anywho, we have Andrea the charismatic performer and Olivia the scientist dressed in outfits that I can't imagine are nature friendly. However, they're quite stylish I guess? I just can't help but feel that LEGO completely missed the mark on relevant clothing choices.
LEGO 41682 – Heartlake City School
Heart Lake City School ticks just about all my boxes. It's aesthetically pleasing, it has some nice technical elements that will offer an enjoyable build for littles, and it holds a whole bunch of stories kids can play out. Not to be completely biased, as a Primary School Teacher or anything, but making a set that gets kids excited about school earns some serious bonus points from me.
The white columns contrasted against the brick wall delivers a sense of prestige, while the blue and purple give the school character. All the interior furniture is made in blue and purple to match the aesthetic. I am particularly a fan of the simple technique use to make the chairs as they actually feel in scale, I often find that figure scaled, brick-built chairs are overly chunky, but not with this design.
The school's curriculum focuses on the Performing Arts, Visual Arts, Science and Physical Education. Basically my dream school as a child. We also receive a lunch table as a separate piece so it can be placed 'inside', with what I assume is the Staffroom, or outside with the basketball hoop. We also, very uncharacteristically of LEGO, we get a bathroom, complete with toilet, sink and hand sanitiser.
Each classroom has something to love. The telescope in the Science room looks outstanding for the scale it is in. Given that LEGO hve moulds for sextants, laptop and beakers, I would have expected a telescope at minidoll scale to be a single molded piece. But I love that it isn't. The stickers in the Art room are simply beautiful, I especially love the paint splatter on the stool to sell the mess of an art space without cluttering the space. This can also be used as a paint palette. Perhaps this is its primary function but why not use the paint palette accessory to avoid confusion?
The Performing Arts room managed to squeeze in a keyboard, guitar, microphone and chest of props into 9×4 stud space without crowding the room. The best details are the comedy and tragedy drama masks that I can see making their way onto some MOCs as a very decorative contextual piece.
Now I am not sure if it is a lunchroom or the staff room, but we are seeing flesh coloured arches and plate forming some pretty great-looking subs! I think this technique will be absorbed by young builders and they will love making their own food combos.
Now let's talk about the stickers, I count 13 stickers, the most noteworthy ones are the scientist coat, pineapple art and Basketball hoop board. Three highly aesthetically pleasing stickers that can carry over into MOC building and I am really glad they now exist.
Finally, we have three minidolls. Olivia the scientist, socially awkward skater guy Julian and a new character, that google also can't find, Marisa. Olivia and Julian are wearing a school uniform as to be expected, but newcomer Marisa is not. Perhaps she is a teacher at the school as I don't recall seeing this character in the show. I appreciate have a male and female student as this means kids can interchange the headpieces to send their favourite character to school. As long as you're not too picky about matching arm colour to the face.
LEGO 41683 – Forest Horseback Riding Center
The Forest Horseback Riding Centre has a lot to love. The colours tie into the School which makes the two builds interactive as one location. The Centre has a stable below equipped with grooming equipment and riding gear, even some stall tidying equipment. Upstairs we see a small kitchen space and then bed rolls in the attic space. If I'm being completely honest, I am not sure who would want to sleep at a riding centre, but I do hear that horse lovers are a special type of animal obsessed. Although the purpose of this specific building is a bit lost on me, I can certainly see its appeal to the 7+ age group this set is aimed at.
Although I like this set as a whole, I do fine the construction of the building very bland. The building process very boring as no technique is used, just pre-made windows, doors and stairs. There is absolutely minimal SNOT building and the only dynamic features we can play with are the doors. The fun of this set is purely in the play and not the build itself.
The interior is bare basics, which I imagine a riding centre would be like, but again, it is all built in the most boring way possible. As a whole, it sets the scene, but there is no individual item that makes me think 'cool!'.
LEGO Friends sets always include multiple mini-stories for children to play out. Its why the brand is popular, particularly with girls. This set offers storylines of horse care, horse riding, family/friends day out, adventure, sleepovers, coffee dates, horse babies and probably 20 more storylines that kids will think of before I do. This is because we receive 4 animals and 3 individually interesting mini-dolls. Because of these figures, I think this set is going to be an absolute hit.
I want to talk about Savannah first, for very obvious reasons. She's blind! I absolutely love seeing a representation of any kind of disability within children's products as they can be life-changing for the group they are representing. She makes for an interesting character at first glance, and being placed in a setting such as a Horse Riding Centre makes me think she is the coolest bad-ass to hit the LEGO Friends scene!
We also get a Mini Doll child! Kevin is very cute and his dark hair and olive skin implies that he may be in relation to Savannah. Of course that is not confirmed but I can see children making that connection to create sibling stories or even mother and son stories if they please.
Mia, the adventurous friend makes complete sense in this set. Wearing a very casual outfit and helmet. I can see this version of Mia being used in any sporty scene. Overall the mini-dolls are wonderful and I think LEGO has nailed these characters.
The horses are diverse in colour, shape and size. They come with bridles and saddles. I love the bridles but the saddles look incredibly weird especially when a Minidoll is standing inside it because they don't bend comfortably in. I wonder why LEGO used this mould for Minidolls rather than one that would allow them to sit. Perhaps to with their legs to the side? Perhaps there was no great way to do it, I don't know, but I am not a fan.
LEGO 41684 – Heartlake City Grand Hotel
The Grand Hotel features some great building techniques, unlike the cheaper sets. The exterior has some intricate elements, mixed textures and dynamic shapes. Honestly I would love to see someone MOC this into a modular for a cityscape. Inside the Hotel we see the front desk, the lobby, two hotel rooms each with ensuite and then the penthouse suite. The revolving door, balcony, water fountain and rooftop hangouts are all great features too.
To my absolute favourite thing about the hotel is that is comes with Autumn and Winter accessories! One build, different seasons!! I basically see this set as a Holiday Doll House for kids. A little note on this, I think LEGO ran out of time with the instructions. When accessorising for the seasons, the instructions suddenly get very vague, and even for an experienced builder, it was quite confusing.
For the space that's available, the hotel lobby has everything it needs to sell the story. On one side, the front desk, complete with keys, computer, phone and recycling. The other side you can chill out in front of the fireplace while the piano plays.
Let's head upstairs (jokes, there are no stairs), to level 1, where we have rooms 101 and 102. Just like real hotel rooms, they are efficiently built and an exact mirror of each other, but with different colours to separate them.
Heading on up to the penthouse and room 201, they have the whole level! King size bed, and make-up desk, head outside and you have your own private spa. On the other balcony, a nice view over Heartlake and a table for some afternoon cocktails.
You get four Minidolls, Emma, Stephanie, Amelia and River. Overall, this set is a lot of fun! Loads of playability and potential to MOC it out into something bigger.
LEGO 41687 – Magical Funfair Stalls
One of the cheaper sets to get if you want a child Minidoll! Henry makes an appearance here, heading out with Emma for a fun day at the Funfair. There are four stalls to build, plus a face painting trolly. Which you can see, Emma has got straight into the fun!
Each of the four stalls connects at the base. Although not pleasing for photos, it would make more sense to have the entry gate facing backwards, as you would walk through the entry into the funfair. But hey, it's your LEGO, you do you!
The entry is basic, but the main feature, with a basic bunny face looming over the top. The ice cream stand is cute and simple, as is the magicians' booth. The fun part though is the magician's stall. Camila with her beautiful rainbow cape, can use actually LEGO magic to levitate the punter into the air. I won't spoiler the magic for you, although there is a mechanism at the back to move the magic, how the Minidoll stays on there, you'll have to find out!
LEGO 41693 – Surfer Beachfront
Possibly leaving the best till last here! Building this set truly gave me some warm beach vibes! The colours, the tone, the scene. It's got me wanting a beach holiday! Mia and Andrea have their cool convertible to cruise the strip, with pug and guitar in the back for a relaxing trip.
Nora has been left to babysit child Minidoll Ava, who is as cute as a button. This build connects between the ice cream shop and surf shop walls. Let's check out the surf shop first. With a stand-up paddleboard mounted on the wall out front, you can head on inside and rent your flippers, surfboard and goggles.
Upstairs we have a bar and restaurant with some outdoor seating and DJ deck, so you can watch over the day and chill with some tunes and drinks. But it doesn't end there, the rooftop has a veggie garden!
The ice cream shop is nice and simple, but does the job! You have the beachside service window, or you can head inside. Checking out the beach, we have a deck chair and a cocktail for Nora, and just past the waves, a dolphin is jumping in the waves and a turtle is hatching just on the sand! Too cute!
Follow Tim & Dannii on Instagram
If you enjoy our articles, photos and videos, please show your support by clicking below and buying your LEGO via the affiliate links below to show your support. Thank you!
Official LEGO® Shop
Check out the new book by LEGO Masters Australia Season 1 winners Henry and Cade!
Brick Dad is currently available for pre-order by clicking here.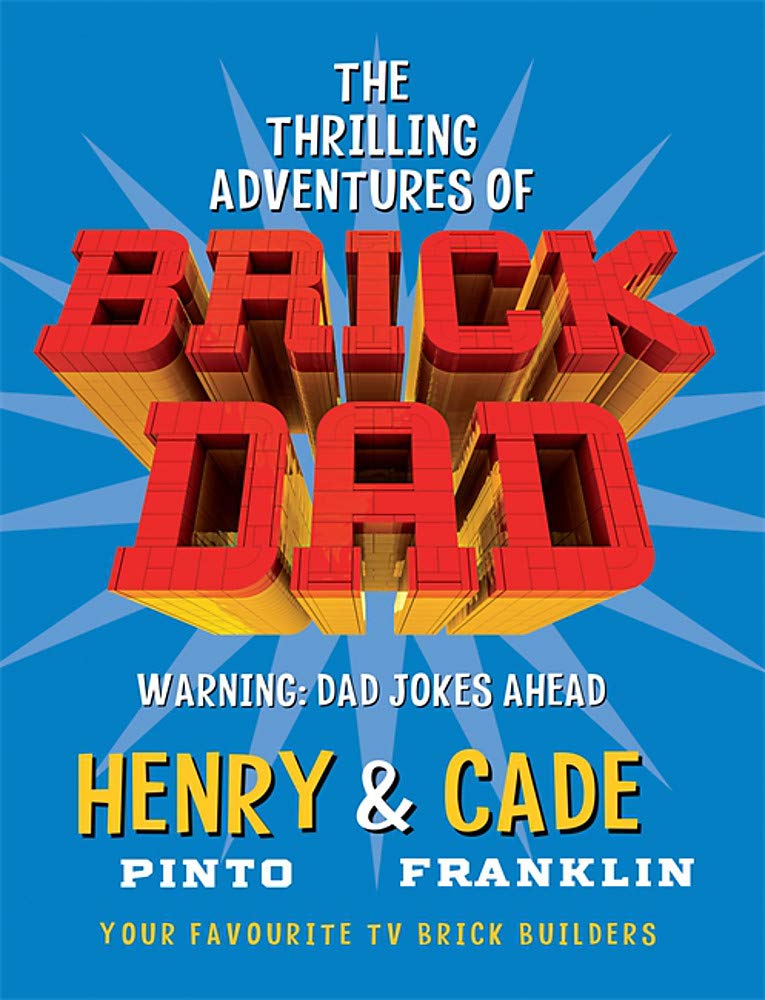 FIND US ON SOCIALS
You can also find us on Facebook, YouTube and Instagram.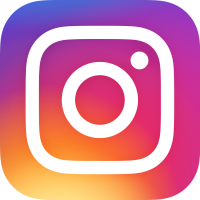 @CheepJokes
Review sets and new release announcements are provided by the
AFOL Engagement team of the LEGO Group for review purposes.
All opinions are my own.