LEGO Masters U.S
Season 2 Episode 3 – Recap
With our first team leaving last week the show kicks into the next gear. The teams rock in and as Will is introducing the show, we have an earthquake causing a nearby LEGO tower to collapse! Dialling Jennifer Love Hewett for a tie-in cameo for the show 9-1-1 the challenge is explained.
Make and Shake Challenge
Yes, it's the return of the Make and Shake Challenge. As before each team has to build a tower which is passed through several stages of shake on the brickter-scale. Will the towers make or break the teams this week?
The judges point out this is a challenge to build for strength with each tower needing to be at least 1.2 metres tall. The order of elimination is who gets the highest shake score (1-11) with the top teams being judged on aesthetics. They have 8 hours. Or as Amy mentions, they need to get their BPH up to 500 each hour.
LEGO Masters U.S Season 2 – Make & Shake Challenge
The Builds
LEGO Masters U.S Season 2 – Make & Shake Challenge
Zack and Wayne – Butterfly Bracket Build
With the golden brick still in play, they hope this isn't the episode where it leaves them. They settle on using a butterfly bracket as their internals, but stability issues leave them with a plain exterior. But as judging begins they make the call that their structure might collapse and play the golden brick, sparing them from elimination. The brick is back in the open for a future claim. Despite their worries, it gets up to level 8 before carrying up to level 10.
Zach and Tim – Interlocking T-structure
They go with a gothic tower which has an interlocking T-structure that is connected across support bases within. With decoration looking a bit bland they opt to decorate the structure with cats in the hopes they shake off. The roof start chattering at level 3 as it climbs the levels and just raches level 8 before shattering.
Mark and Steven – Bottom To Top Structure
The team mention they have built large things before and settle on an ancient lighthouse as their choice. They focus on having a heavy base with a light upper structure in the hopes it would slow the machine down. As the shake gets going cracks start to form at level 3 with chunks starting to fall off at level 5 with the core tower tilting madly at level 7 before toppling off at level 8.
Syreeta and Randall – Brick and Technic
Tapping into some sick beats, they play into a story of the beats shaking the HQ of crown records. Randall is also an architect so he has some experience in structural supports and they are using a snot based vertical technic beam structure that should sway and absorb the forces. The building sails up to level 7 before cracks start forming in the lower levels but it keeps together up to level 10.
Natalie and Michelle – Stacking Brick
Going with a wedding cake that carries an extra bit of wit with the notion of a relationship being stable (or not). They are using a mix of a base with typical interlocking stacking combined with upper layers that use snot bricks that are then braced vertically. The cake easily survives up to level 5 but the top section pops off at level 6 barely keeping on at level 7 before toppling off at level 9.
Paras and Moto (Michael) – Pillar Structure
As engineers, this is a challenge they are loving. But an hour or so in they haven't worked out what method to use for their support structure. They soon settle on honeycomb shapes as a supporting structure. But this proves much more complex than expected and they resort to slapping on plates at the last minute leaving them pretty embarrassed at the end result. At level 1 parts begin to fall off by level 4 the internals have been exposed. But the internals keep strong up to level 11 where it finally falls over.
Maria and Philip – Ball Joint Tower
Going out there with experimentation they are using stacking bricks along with ball joint bricks to create internal support as well as having vines wrapping around their building with a bit of a story element of them intending to fall off as it shakes. The machine starts off and the building keeps going till level 7, with many leaves staying on. It manages to keep going until level 10 – making it the first to reach the highest score.
Susan and Jen – Brick and Technic
Building big isn't new for Jen as she once created a life-sized Wonder Woman. So the same technique is being adapted for this tower using a brick and technic mixture to create cross beams throughout the structure. But this exacting method is eating up their time and Brickmaster Jamie pops in to warn them at the 4-hour mark, noting their BPH needs to be beyond 500 an hour. The team hopes it lasts to level 5. It gets up to level 7 and keeps going all the way up to level 10 with the tower juuuust managing to hang on before they top it off at level 11.
Dave and Richard – Tube-Beam Skeleton
Taking the height motif to a literal level by using Dave's background as a teacher to use a Fibonacci sequence to show the numbers. They focus on putting the supporting structure on the outside of the building using a tube-based exoskeleton. The scale rises with the team hoping for it to get up to level 8 but it exceeds their expectations and gets up to level 11 while remaining largely intact when it fell.
Caleb and Jacob – Flexible Base
Hoping to absorb the shock they have created a dual-layer building that has tyres working as shock bafflers within the building. The scale moves up to level 6 as the top section falls off at level 8.
Bryan and Lauren – Birthday Cake
Drawing from Lauren's love of baking they settle on a cake for their build. They go for a simple interlocking brick layer structure that is decorated like a cake. They hope the bricks hold with the weight helping. Their gamble pays off as it gets up to level 10 before the weight rocks it off the base.
The Verdict
With all the makes being shaken we have three teams that managed to reach the top: Moto and Paras, David and Richard and Susan and Jen who all reached level 11. With aesthetics being the key criteria for choosing the winner, Dave and Richard are the winners with their Fibonacci build.
But one team sadly has to go home; Caleb and Jacob, Tim and Zach and Mark and Steven are the bottom three with design again determining the final place. Amy loved Tim and Zach's cat story with the fun elements but felt it was lacking in detail and colour. Jamie applauds Caleb and Jacob's technical execution as it worked well, but points out the tower that failed due to standard connections. Mark and Steven also get read for using lots of tan which obfuscates the curves and details they have in their build. And sadly the team that goes home is Tim and Zach. Tim is deeply touched from being able to spend time with his son.
Next week's – The Fashion challenge!
Thanks for reading, if you enjoyed this please leave a comment below.
This article was written by Sam.
Find him on Instagram at @Ranga_Bricks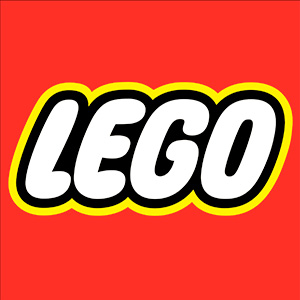 If you enjoy our articles, photos and videos, please show
your support by clicking below and buying your
LEGO via the affiliate links below. Thank you!
Official LEGO® Shop
Get discounts at your favourite third party retailers by using the
Coupon Code: "BrickBanter"
Check out the new book by LEGO Masters Australia
Season 1 winners Henry and Cade!
Brick Dad is currently available for pre-order by clicking here.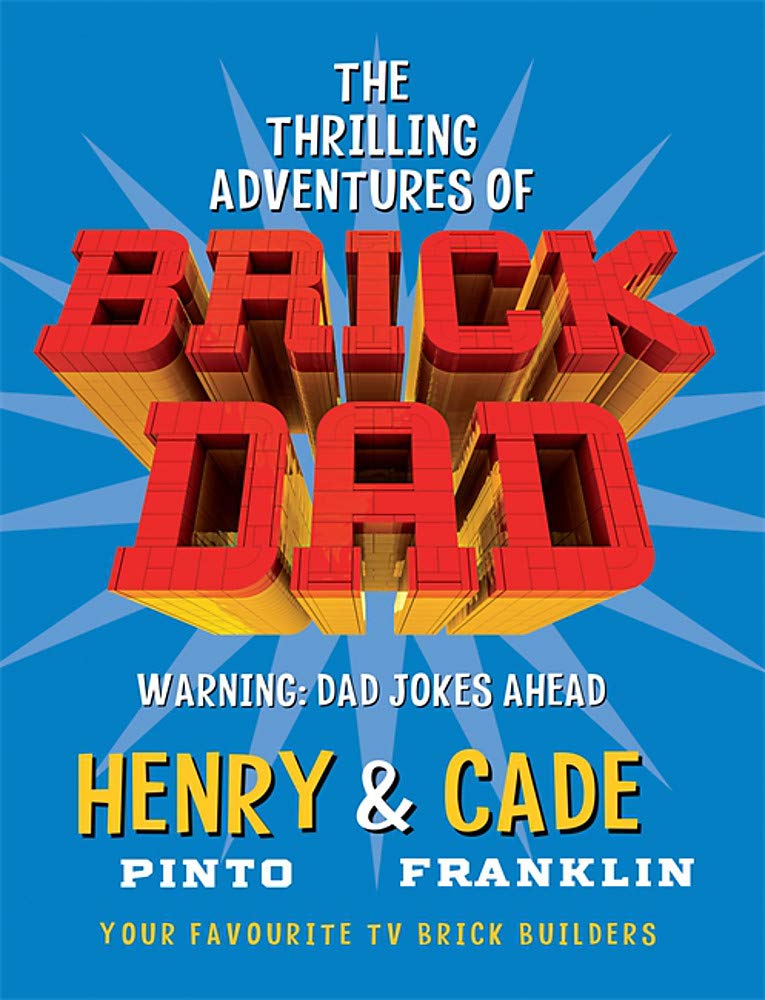 Review sets and new release announcements are provided by the
AFOL Engagement team of the LEGO Group for review purposes.
All opinions are my own.