LEGO Masters USA
Season 2 – Episode 1
LEGO Masters U.S on Fox has returned for a second season! As we saw last year, the American series was all about the drama, the extravagant set and of course, a cast of Fox celebrities making cameos to promote other shows.
Hosts & Judges
Will Arnett
LEGO Batman himself and one of the executive producers for LEGO Masters U.S, Will Arnett returns as the host, bringing light-hearted fun to the building floor.
Amy Corbett and Jamie Berard
Corbett and Berard return for the second season of "Lego Masters" as the reality TV show's judges/mentors. They are both self-proclaimed expert Brickmasters as well as employees at The Lego Group. Keep an eye on BrickBanter on YouTube & Instagram, as we will hopefully be checking in with Amy partway through the season for a chat.
Meet The Contestants
Go big or go home! LEGO Masters U.S has 12, yes, 12 teams this year! That's a lot of competition! In other countries, we have seen reduced numbers due to Covid, but the U.S has gone the other way. From what we were told, all safety measures were put in place.
Zack and Wayne
Relationship: Brothers
Age: 26 & 28
City: Stockton, CA
Instagram: Zack – @zackhariahm & Wayne – @matthias.mac
Zach and Tim
Relationship: Son-Father
Age: 18 & 47
City: Gaylord, MI
Mark and Steven
Relationship: Brothers
Age: 27 & 25
City: Atlanta, GA
Relationship: Brothers
Instagram: @brothersteven100
Syreeta and Randall
Relationship: Friends
Age: 33 & 34
Cities: Queens, NY & Chicago, IL
Instagram: Syreeta – @syreetagates & Randall – @therocfiles
Natalie and Michelle
Relationship: Friends
Age: 32 & 42
Cities: Tulsa, OK & Mesa, AZ
Instagram: Natalie – @nataliecleveland & Michelle – @thebuildingbelles
Paras and Moto (Michael)
Relationship: Friends
Age: 48 & 48
Cities: Boston, MA & Denver, CO
Instagram: Moto – @moto.lego
Maria and Philip
Relationship: Married Couple
Age: 38 & 38
City: Grand Rapids, MI
Instagram: @midwest_builders
Susan and Jen
Relationship: Friends
Age: 44 & 48
Cities: American Fork, UT
Instagram: Susan – @legomomof2 & Jen – @jenrainesmart
Jack and Dawn
Relationship: Siblings
Age: 67 & 59
Cities: Milton, OH & Coopersville, MI
Instagram: Jack – @jackschwarzii & Dawn – @msslobrickda
Dave and Richard
Relationship: Friends
Age: 43 & 39
Cities: Chicago, IL & Brooklyn, NY
Caleb and Jacob
Relationship: Brothers
Age: 22 & 22
City: La Crosse, WI
Instagram: Caleb – @cheeseystudios & Jacob – @schilling.jacob
Bryan and Lauren
Relationship: Siblings
Age: 25 & 22
Cities: Laguna Beach, CA
Instagrarm: Bryan – @bryan__builds & Lauren – @laurenfirks
LEGO Masters U.S
Season 2 Episode 1 – Recap
LEGO Day Parade Challenge
First up is the LEGO Day Parade Challenge. The challenge is to create a float that shows off your unique personality and has a mechanically moving aspect. They have fourteen hours. The episode wastes no time in getting into the thick of it all and we race through the builds at breakneck speed and of course, the Golden Brick is back, presented in style with a marching band. Because, Merica.
The Builds
Zack and Wayne – Soaring Dragon
As the team are brothers they tap into their background and create a pair of Chinese dragons which represent the two. The build is powered with an elegant mechanism that creates a fantastic sense of movement that ripples through the dragon's bodies along with clouds that lift giving the sense of the dragons flying.
Zach and Tim – Four Seasons
A float that represents the passing of time for the father/son team with the area split into each season. Amy loves the visual grab of the big clock tower and the minifigs throughout the scene.
Mark and Steven – The World Serpent
Taking a cue from their Viking ancestry they build a giant sea serpent chasing a Viking longship across the seas. There's some nice motion with the ship rocking, the serpent's tail and mouth moving. Jamie loves the motion elements and the build-in itself but feels that focusing on a distant ancestor moves away from the brief of making the build about themselves.
Syreeta and Randall – Journey Through The Elements
This team draws from their background as hip-hop artists who use LEGO to create bespoke builds that celebrate the genre. Their float is a giant colourful dance floor that is built around a record player. But Jamie notes that the movement is a bit too subtle, it basically being a spinning disc, that the effect is lost.
Natalie and Michelle – Colour-Splosion
Drawing from their jobs as interior designers they create a build that's all about paint and swatches overflowing everywhere. Jamie notes it's clear we can tell who the team is from the build and Amy loves the action in the scene.
Paras and Moto (Michael) – Present Day
The team of engineers tap into their mechanical background with a pair of brightly coloured robots which represent them as dad with kid robots in the scene. There is some movement in the robots and Amy comments that the story could have been a bit stronger with more interaction between the robots and kids.
Maria and Philip – Bedtime Story
Drawing from their married life and having kids they utilise counting sheep with Bo-Peep controlling the sheep jumps from the control tower. Amy likes the story but wishes there was more movement with the sheep jumping. Jamie backs this up by noting it was a movement challenge.
Susan and Jen – Becoming
Their story is about their transformations as mums, represented by a swan hatching out of an egg. Initially had more motion planned for it, but this was nixed to save time. The final build only has one set of spinning wheels. Jamie comments that time management is key for builds as theirs was rushed in at the last hour.
Jack and Dawn – Kelsey's Butterfly
A build that is dedicated to their niece who tragically passed away young. The intention was to have flapping wings but this proved too much for the motor to carry so moving legs and lights became the plan B. Jamie applauds their efforts and challenges them to go big with the next one.
Dave and Richard – Iconic Eats
With the team hailing from New York and Chicago they focus on two unique foods of their home cities. Pizza (New York) and Hotdogs (Chicago) with a float that features a giant representation of the two, with spinning letters that display the cities names. Amy loves how they have put themselves amongst the food.
Caleb and Jacob – A Lifelong Expedition
The twins tell the story of their lives (so far) as two explorers on a mission through life with elements such as a newly presented engagement ring to one of their fiancee. Amy loves the oddball storytelling presented in the build.
Bryan and Lauren – Sibling Storytime
The brother and sister team focuses their build around Rapunzel getting angry as her hair is pulled on by the prince climbing the tower. Amy gives points to the colour choice of the tower.
The Verdict
Twelve big builds that have tested the teams. The bottom two builds that get called are Susuan and Jen along with Maria and Philip. Susan and Jen get praise from Amy for their ability to pull together a build in a few hours after a few mis-steps. Maria and Philip failed to have a sense of scale in their build. But as it's the first episode no one is going home. The top two teams in the running for the Golden Brick are : Zach and Wayne along with Steven and Mark. Their builds incredible movements get them chosen and Stephen and Mark's complex motions also put them in the top two. With the winner of episode one being: Zach and Wayne. The golden brick has some rules. You can use it during building as an escape route, but cannot use it to escape being in the bottom two.
Next week's – Explosion Challenge!
Thanks for reading, if you enjoyed this please leave a comment below.
This article was written by Sam.
Find him on Instagram at @Ranga_Bricks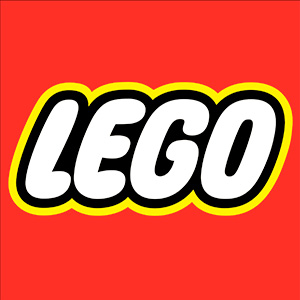 If you enjoy our articles, photos and videos, please show
your support by clicking below and buying your
LEGO via the affiliate links below. Thank you!
Official LEGO® Shop
Get discounts at your favourite third party retailers by using the
Coupon Code: "BrickBanter"
Check out the new book by LEGO Masters Australia
Season 1 winners Henry and Cade!
Brick Dad is currently available for pre-order by clicking here.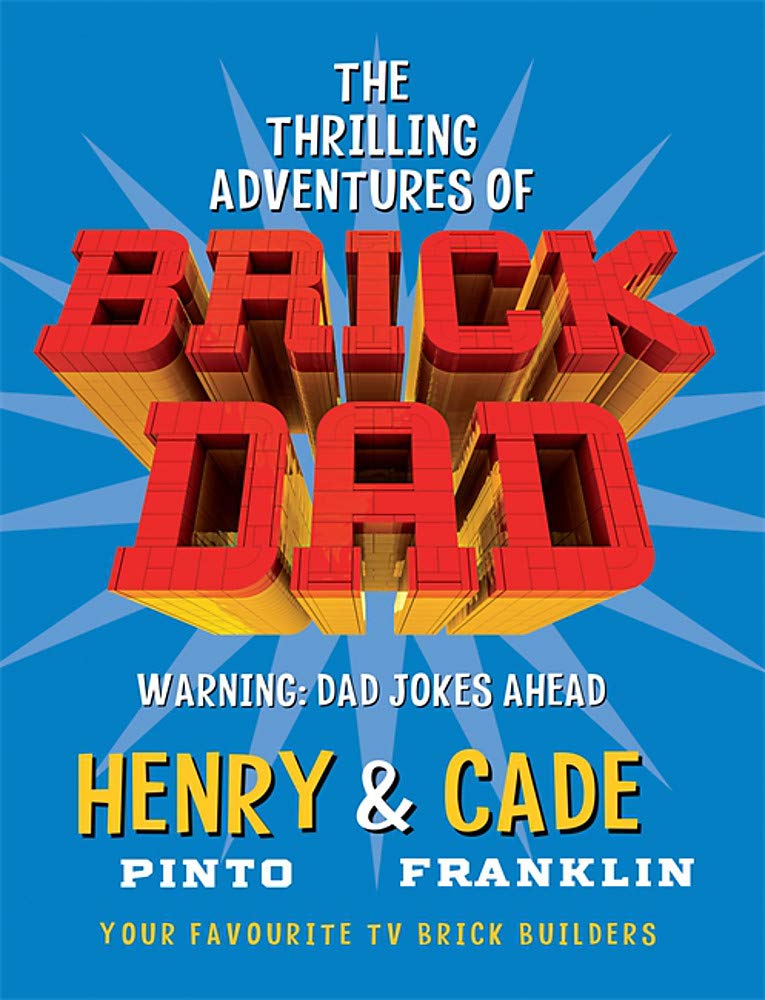 Review sets and new release announcements are provided by the
AFOL Engagement team of the LEGO Group for review purposes.
All opinions are my own.