LEGO Masters Australia
Season 4 Episode 7 – Dragons Drone Racing!
Halfway through the season! The teams enter to find a helipad in the centre of the room. Hamish lets them know there are two challenges, a mini and the main challenge. First up, what is the helipad for? The doors open and a drone flies in to land on the pad. The teams have to build a dragon onto the drone, which is then raced around a course.
This is Henry and Joss's dream, another chance to prove their dragon skills and take away Nick and Gene's winning streak.
Brickman fills in the facts, there's 250g of LEGO allowed on this dragon so it can take off. Adding to this is a three-hour limit. After the build the teams take their dragons off to the Sydney Cricket Grounds to test out how well they fly.
The Builds
Branko & Max – Banana Dragon
Having a homage to his accomplishments in the last episode they decide to create a dragon made of bananas. Brickman loves the concept but finds the ultimate design a bit flat and needing something else. Max steers the dragon around in 51 seconds.
Caleb & Alex – Water Dragon
Going for a water dragon look. But they notice they are laying the bricks on making for a heavier drone that fails to move on the testing. They make some modifications and fat dragon flies. Brickman accepts the design of a water dragon, but thinks it feels a bit dinosaur. He does like the minifig parts. But wonders if the flying house brick moves.
Alex gets the housebrick around the course, but it comes in for an unsteady landing at 1:22.
Joss & Henry – Chinese New Year Dragon
With dragons being Joss's top thing to build they are getting right in on the challenge. Noting the weight limit they decide to create a Chinese New Year Dragon "snakey-boi".
Brickman points out that it doesn't have wings and thinks the design is beaut. But their drone flies low and hits the second platform, ending their chances of beating Nick and Gene.
Kirsti & Daniel – Green Forest Dragon
Going for a friendly effect, Kirsti and Daniel are deciding to create a nice gentle green dragon. A nice parts usage is found by turning a crocodile upside down to create the head.
Hamish comes by to compliment the design, but Kirsti notes that she's colourblind and as a result uses the teal colour separator to create a point of difference. Their red and green dragon gets points for the neat parts usage for the alligator head and other elements. Sadly their dragon swerves into a pole sending pieces flying everywhere.
Lexi & Rachel – Red Fire Dragon
Going for a classic fire breathing dragon with a Viking rider that the dragon isn't happy to have. Brickman loves the fire design and use of colours. Lexi steers it into the first pole.
Nick & Gene – Skeleton Dragon
Hoping to keep things light they focus on creating a dragon skeleton. With testing going well they decide to add some more parts to their wings to give it visual impact. But the extra weight is causing the new wings to fall off. Brickman does like the bone structure as it allows for missing parts. The dragon zooms around in 41 seconds.
Paul & Trent – Dragon-fly
Deciding they don't quite have the dragon skills the others have, they decide to create a play on dragon with a dragonfly. The colour scheme is praised by Brickman with the bold black and magenta colour scheme, but doesn't really read as a dragon. Trent takes the pilot's controls and makes a lap in 1:13.
The Verdict
Calling out two top teams: Nick and Gene, along with Joss and Henry. But with Nick and Gene taking the lead in the race they get ahead with the bonus points, giving them their sixth win.
Grandscapes Challenge
The next challenge is announced: Grandscapes. They have ten hours to build a large landscape of their choosing which then has a small story that links into a bigger scape. There's another advantage that the titanium brick holds, to be revealed later.
Branko & Max – Grand Canyon
They choose to have a grand canyon that has a journey up to a gold mine. Brickman comes in and notes the blandness of the layers of the canyon with each layer being perfectly straight.
Brickman points out how flat the layers are as well as the bleakness of the landscape along with the lack of storytelling elements.
Caleb & Alex – Grandma's Cottage
A small cottage that is hidden away in a giant landscape of mountains. They intend to have a small grandmother living in this cottage. They worry about getting all of the detailing done given the size of the landscape. Looking at their progress at the last hour they see the landscape is missing pieces and looks empty.
Brickman is pleased on how fast they put this together, but the story feels a bit flat. Elements like the house having no windows or flowerboxes that fail to show a story.
Joss & Henry – Secluded Waterfall
They decide to have a little cabin that is nesting by a waterfall. Landscapes are not Joss' strength and he thinks this challenge could overwhelm him. They are also a bit concerned about doing another waterfall so soon. They decide to make a change by going microscale to force up the scale of the scene.
Brickman comments on how they have taken the skills they are good at to create all sorts of details and brings the story to life and one that is simple and effective.
Kirsti & Daniel – Ship in Distress
They are taking a different approach by having a ship in distress with a lighthouse shining in the background. Brickman comes by to warn them about time management and to delegate tasks. Kirsti is set on working on the backdrop. Brickman is worried that the use of a solid backdrop could backfire, but Kirsti is determined to get it finished.
The final build is full of accurate details, right down to the distress flags. Brickman notes Kirsti spent nearly seven hours building the background. Brickman admits it pays off as the story is incredibly simple and just has two objects that tell it. But he mentions the rocks are a bit patchy and needed more work.
Lexi & Rachel – Winter Wonderland
Looking to create a snowy wonderland they set on building twin peaks of snow and having a waterfall flowing between them. Brickman loves the change of scenery of snow, but points out the scene is lacking any major smaller story.
Nick & Gene – The Fountain of Youth
A search party that is looking for an adventuring party who are trying to find the fountain of youth. Hamish comes in with their advantage, wheeled out on a tray. Presenting the team with a serving tray of bricks. Hamish is working as a Brick Butler, tasked with delivering bricks from the pit.
Looking at the story Brickman loves the story and the journey. But he notes the perspective shift makes the story a bit hard to tell as the foreground is obstructing the middle ground. He also notices the team is lacking a bit of their detailing.
Paul & Trent – Egyptian Archaeological Site
Taking a cue from their travels they decide to take on an Egyptian landscape featuring a temple. They plan to have an archaeology team discovering the temple. Brickman gives points on the story, but the temple feels a bit too small and lacking grandeur.
The Verdict
With the reveal that this is an elimination episode. Nick and Gene can't get eliminated, but return the brick.
The top two teams that are called forward are Joss and Henry along with Kirsti and Daniel.
Dan and Kirsti's idea is praised for the idea and the risk taken. Joss and Henry's use of microscale was praised for how they've created their grand scale and they've finally taken the brick back.
But now it comes for the second team to leave the show. Branko and Max, who wear bow ties as they are going out in style. Joining them are Caleb and Alex. Branko and Max's idea was good, but the effort in building the pillars was wasted. Alex and Caleb's lacked story but had a great landscape, and this has kept them in the show.
Branko and Max's departure leaves the room in tears.
Thanks for reading, if you enjoyed this please leave a comment below.
This article was written by Sam.
Find him on Instagram at @Ranga_Bricks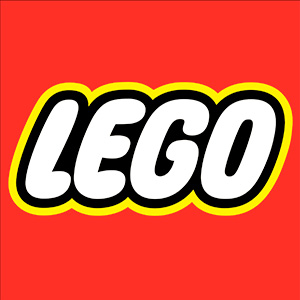 If you enjoy our articles, photos and videos, please show
your support by clicking below and buying your
LEGO via the affiliate links below. Thank you!
Official LEGO® Shop
Get discounts at your favourite third party retailers by using the
Coupon Code: "BrickBanter"
Check out the new book by LEGO Masters Australia
Season 1 winners Henry and Cade!
Brick Dad is currently available for pre-order by clicking here.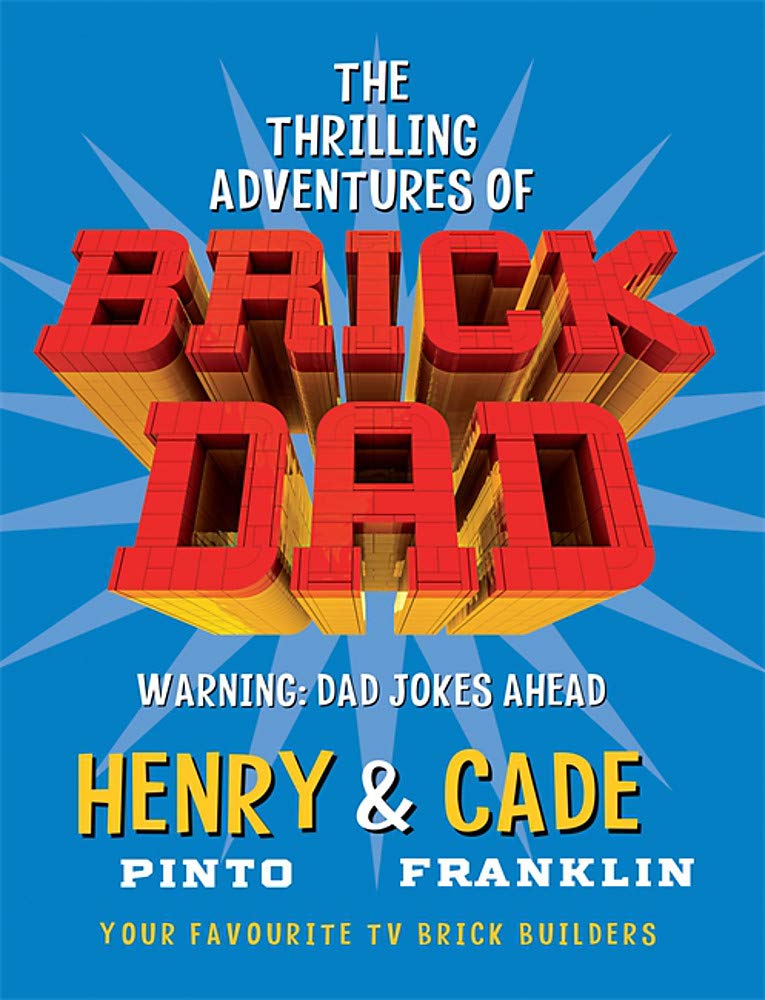 Review sets and new release announcements are provided by the
AFOL Engagement team of the LEGO Group for review purposes.
All opinions are my own.