Discover the Magic of LEGO Collectable Minifigures – Harry Potter Series 2
LEGO enthusiasts, get ready for a magical treat! The Harry Potter universe has expanded with the release of LEGO Collectable Minifigures – Harry Potter Series 2, set to hit shelves on September 1st. This enchanting collection features 16 captivating characters from the wizarding world, and we're here to take you on a journey through this spellbinding series.
What's Inside the Box?
In each package, you'll find 60 individual blind bags, ensuring there are plenty of surprises to unwrap. Among these bags, you'll discover three complete sets, leaving you with a trove of extra minifigures to explore. While some characters come with unique and noticeable accessories, the majority are waiting to be uncovered, making every bag-opening an exciting experience.
Let's dive into the magical world of Harry Potter and explore some of the standout characters in this series:
The Characters:
With 16 characters, some new, some old and some with fresh accessories, you will be able to recreate many of your most favourite scenes from the Harry Potter films.
Harry Potter
Harry's back, and this time, he's ready for winter! This minifigure features a more conservative winter outfit and comes with the 'Advanced Potion Making' book. With his wand in hand and a double-sided printed face, Harry is prepared for his next adventure.
Professor Albus Dumbledore
The beloved headmaster, Dumbledore, returns with his loyal Phoenix, Fawkes. What sets this minifigure apart is the inclusion of two faces—a subtle smile and an even larger one. But here's the twist: his biker beard hides his expressions, possibly making it the most intriguing LEGO printed part ever. What are your thoughts?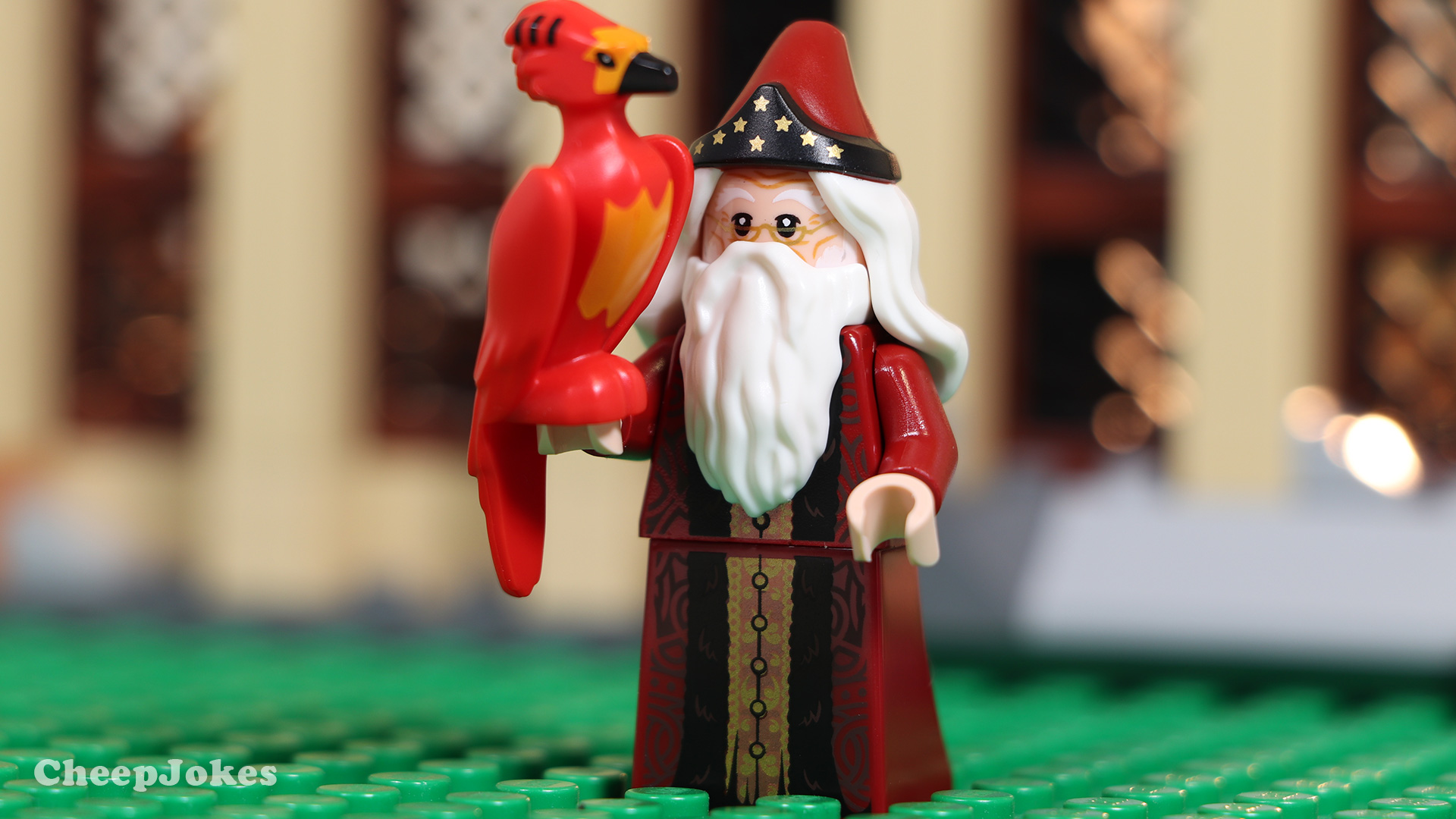 Hermione Granger
Hermione makes her appearance with a striped sweater and a glass of Butterbeer, reminiscent of a scene from "Harry Potter And The Half-Blood Prince." With her light brown wand and alternate faces, she's ready to recreate magical moments.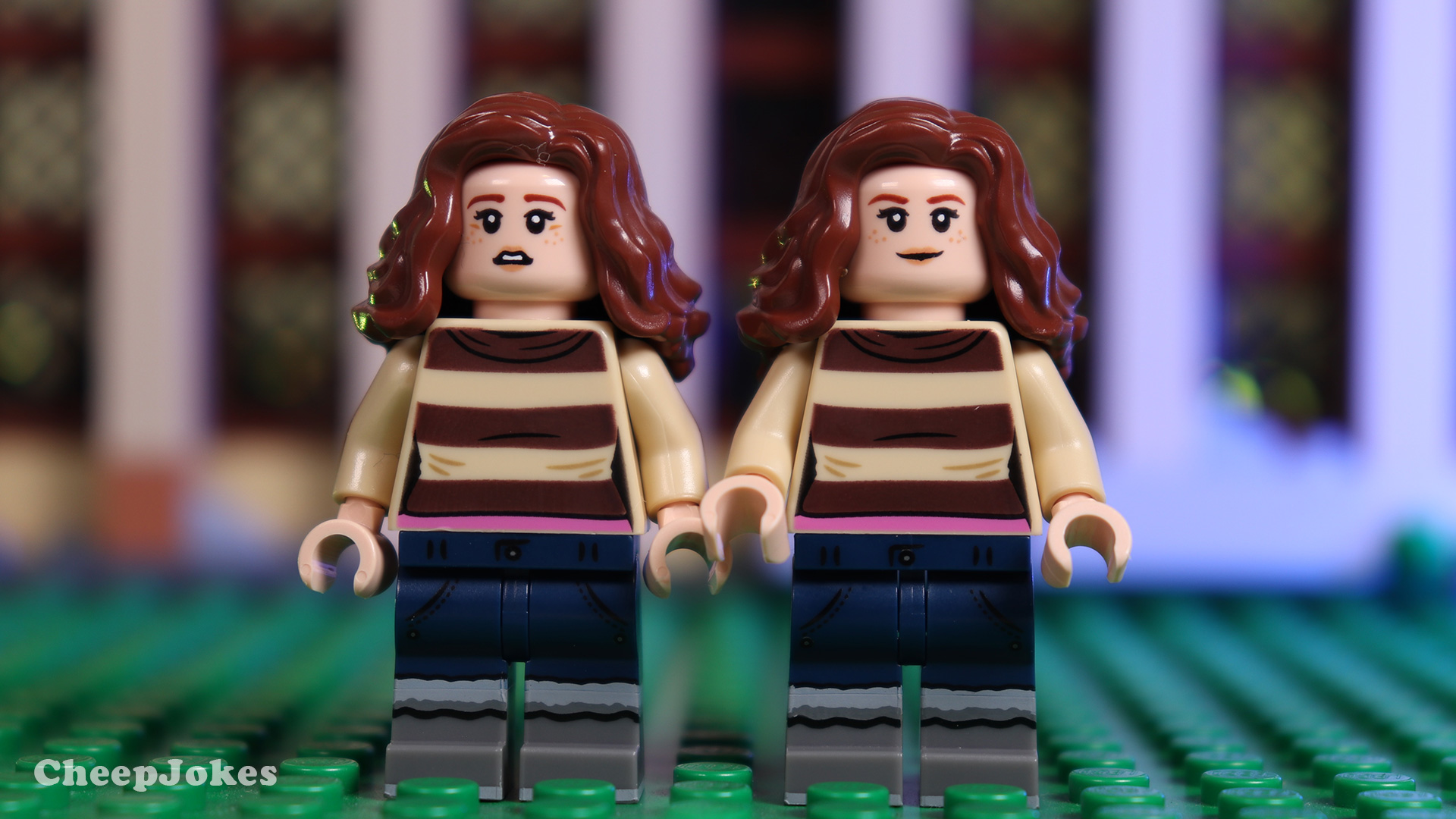 Ron Weasley
Joining Hermione for a Butterbeer, Ron comes with his mirrored face and a medium brown wand, completing the "Half-Blood Prince" scene. These two characters perfectly capture the essence of the wizarding world.
Luna Lovegood
Luna stands out with her Gryffindor headdress and offers a hairpiece for different occasions. With a medium brown wand and alternate faces, Luna is ready to embrace her unique style.
Griphook
Griphook undergoes a transformation with improved detailing and a cool sword upgrade. While he lacks an alternate face, his character exudes uniqueness.
Lily and James Potter
Lily Potter makes her debut as a LEGO minifigure, accompanied by baby Harry and a dark brown wand. James Potter, also making his first appearance, comes with memorable accessories, including his iconic John Lennon glasses. Both figures feature alternate faces to express a range of emotions.
Ginny Weasley
Ginny shines in her green dress, reminiscent of the Slug Club Christmas Party, and carries a chocolate sundae. Her dark wand completes her look.
Fred and George Weasley
The mischievous twins have some exciting accessories to offer. Fred comes with his Triwizard Tournament gambling box, complete with chalkboard betting odds. George, on the other hand, sports the Marauder's Map and features a delightful alternate smiling face.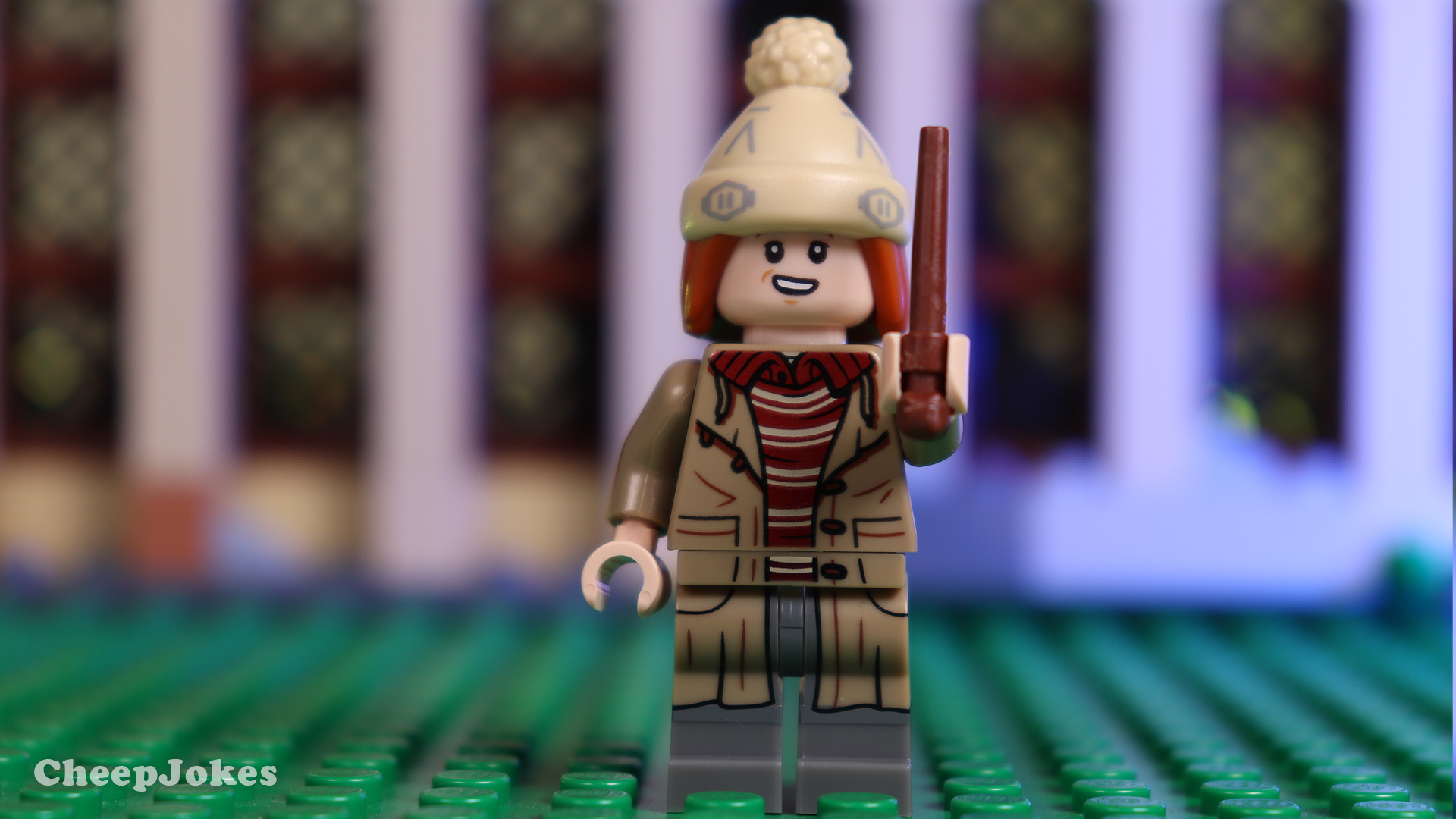 Bellatrix Lestrange
Bellatrix's character is perfectly captured with messy hair, a prison name card, and handcuffs. Her alternate face showcases her sinister side.
Moaning Myrtle
Making her LEGO minifigure debut, Moaning Myrtle arrives with Tom Riddle's diary and a fun twist—she "smells" like a restroom (just kidding)!
Professor Pomona Sprout
In her second LEGO appearance, Pomona has had a hair and hat revamp and comes complete with a Mandrake. Thanks to her fashionable ear muffs she is all smiles in her alternate face.
Neville Longbottom
Neville brings the Monster Book of Monsters to life with an accessory that's sure to surprise. His two faces capture his unique personality.
The Magical Journey Continues
LEGO Collectable Minifigures – Harry Potter Series 2 offers a captivating journey into the wizarding world. With a diverse range of characters and accessories, you can recreate your favorite Harry Potter moments. So, whether you're a fan of the films, books, or simply love LEGO, this collection is a must-have. Don't miss out on the magic—get ready to embark on a new adventure on September 1st!
---
Thank you for reading
Support BrickBanter.com by shopping for your LEGO® via the affiliate links below.
It'll cost you nothing but will mean the world to us. 🫶
🇦🇺 Australia – 🇨🇦 Canada – 🇪🇺 Europe – 🇬🇧 United Kingdom – 🇺🇸 United States – 💛 Everyone else
---
Explore more articles