A short while ago, I was lucky enough to be part of the announcement of the new "The Child" LEGO set, which released on shelves and online stores on October 30th alongside the new season of "The Mandalorian" on Disney+.
As part of that announcement, I also mentioned the work of Allouryuen, a MOC creator over on Rebrickable, an instruction-sharing website, who made his own version of "The Child" using LEGO 75255 Yoda.
Allouryuen, otherwise known as Wilson, actually reached out to us and offered for us to take a look at the instructions to build his MOC for ourselves – in which we were more than happy to oblige!
We've spent a good amount of time building the MOC and having a play with it, which we will cover toward the end of this article, but we were also lucky enough that Wilson was willing to answer a few questions for us to boot!
First off, who are you and what's your story?
Well, I'm a long-time lover of LEGO, but stopped building by the time I reached high school and found other interests. I only just got back into it in my mid 30's.
I'm a full-time Civil Engineer and a part-time illustrator. I love drawing and creating things.
Is "The Child" your first work, or have there been projects before it?
I only started to MOC last December 2019, so this is my first MOC in almost 30 years (first MOC that has more than 12 pieces). I have built hundreds of MOCs as a kid, but that doesn't really count does it?
Was this a solo project, or did you need some help?
Building the MOC was a solo job and I had to learn STUD.io, but was having issues attaching sub-models to one another as they just jumped everywhere. So I sought some guidance from a fellow AFOL 'Frozenkuku', he showed me life hacks with the software. He was the first person besides me to build "The Child", he also helped me enhance Rev B of the instructions.
Have you ever attempted building a MOC with sets before like this? (Even if it isn't to sell/produce?)
No, this would have been my very first time. As a kid, I'd follow the instructions 1st build, but it never stayed that way for long. I loved creating stuff with LEGO and used that as a sculpting/modelling tool. But "The Child" was the first time I had created something in more than one sitting.
How long did this project take? Designing/Digitally making Instructions?
That's a tough one, I had so much fun making it that I lost all concept of time and spent any spare minute I had on it. I would say a good month or two on and off. The girlfriend however, claims that I spent about 5hrs on it every day and went to bed at 2 am in the morning. I only made instructions because there were so many people asking for it. I had to learn how to use STUD.io and made so many mistakes along the way. Luckily, I had a lot of people reaching out to me and were happy to help with noob questions.
What inspired this project? Was it the idea, or simply the challenge of changing 75255 Yoda?
When I saw the Yoda set 75255 at the stores, his eyes just pierced my soul and gave me weird feels. After inspecting the pieces from the pictures, I thought to myself "I think I can Benjamin Button this guy". So I bought it and went at it. Baby Yoda was just something that I needed to do after watching the Mandalorian it was just too adorable.
The challenge to myself was I can only use pieces from 75255. I had to be conservative with the pieces available and not to use up all the slopes just on the face, also don't make it too big otherwise you won't have enough sand green pieces!
At the start I was very frugal with the pieces. When I ran out of certain piece or if I needed a piece/s that I had already used I had to tossup between "how badly I need this piece where it is now/where it needs to be". I did a lot of redesigns because of this. In the end I designed the head in sections that could easily be popped open to swap parts in and out.
Now that LEGO has released their own "The Child" set, some AFOLs have dragged this MOC into the spotlight a little bit more. How does this make you feel?
To be honest, apart from seeing the story on CheepJokes I wasn't aware! I am actually really honoured that the LEGO community would make the link. I was expecting the LEGO group to eventually make the child statuette maybe in a few years' time (didn't expect it to be this soon). Apart from the challenge I adored The Child so much I couldn't wait for LEGO to make one.
You've said that this doesn't bother you, so does this mean that you'll be getting "The Child" set upon release?
Oh definitely! I collect all Star Wars sets and this would have to be one of the must-haves. Something about having official sets. A lot of people complain that official LEGO sets are somewhat limited, but I understand that they have their own constraints and rules.
The creators don't have the full freedom to build to their heart's content and build whatever they like without being audited. Unlike fans that MOC and have full freedom.
Although… not saying that my MOC is better than LEGO's statuette I am a little disappointed, with all the parts at their disposal and this was the result.
If you get your hands on it, do you reckon you'll keep it as is, or make your own tweaks?
It might be interesting to create an alternate build of Old man Yoda. Haha!
I do have a pretty cool concept in my mind, and I can't wait to get my hands on the set and see if I can pull it off.
Photos: Ergrak
Do you think you could combine them to make one big Super-Child-Baby-Yoda? Or maybe "The Child" sitting in a large bowl of soup?
You mean like "this isn't even my final form" super build? That is actually an interesting thought. It'd be cool to have a life-size baby Yoda with more moving parts, like the ears and mouth as with the Child set. But the arms would need to rotate a lot more which would need extra pieces from other sets.
What's the part of your MOC that you are most proud of?
I am happiest with the head and the baby wrinkles. I think the mouth plays a big part in the cuteness factor. At the right angle and lighting, you can just see his lil' baby teeth; it makes it look like Baby Yoda is smiling. I also love the way the art department from the Mandalorian made Baby Yoda hold the bowl. The Child didn't just hold it like a normal child but like how someone who isn't too familiar with crockery would, I tried to capture the essence of that. I wasn't too happy with the right arm; I was hoping to get it to rotate higher so Baby Yoda could use the 'Force' and be more poseable. But due to the limited pieces from the original set there just wasn't enough pieces to make the entire arm rotate.
Photos: jennifergwl
Your model has unfortunately had the instructions stolen by other knock-off companies. How does that make you feel?
It's somewhat a bittersweet moment. It's not cool to take people's work for your own gain. But it also means that a lot of people are enjoying what I have created. As in my work is good enough to copy, and you only copy (in this case steal) if it's good. In a sad sense, it is a bit of a compliment, albeit a bit of a backhanded one.
You're now on version F of your "The Child " instructions. Do you think you will keep updating it, even though there's now an official LEGO Set?
Yes, although I have not updated it in a while. People have spent their hard-earned cash on it and I want them to have the best possible experience I can. I keep getting feedback at rebrickable.com once I've got a big enough change, I'll update the version.
Any last remarks? Anything you want the AFOL community to know?
I never expected my MOC to gain so much attention and love from the LEGO Community. I want to thank everybody who has supported. It has helped me get through a very difficult time in my life. The amount of love I received has inspired me to keep sharing and creating MOCs.
Okay! So what about the build itself? How did we go with it?
So first off, we didn't even build the Yoda original set and went straight to Allouryuen's design. Now, it is worth mentioning that Dannii hasn't seen "The Mandalorian" and it is mainly Tim, but we both can still talk about it.
First up – this build took a long time. As expected with a build of this size, but this was our first experience with MOC instructions and that meant laying out the parts painstakingly to ensure you knew where they all were. On top of this, you do need an additional couple of parts to make this MOC, which are highlighted over on his Rebrickable page.
The build itself uses a similar base frame as to what the Yoda set does, but outside of the framework, that is where the similarities cease.
The construction of The Child's head is so indescribably complicated and intricate that it if we didn't know it had 6 versions before this we would put it to downright lunacy. We can't fathom how such an intricate head design came out of all the parts available, let alone still being able to convey an emotion. The small gap for the mouth, combined with each slope and shape, bring the whole head design together beautifully.
Now if we're being honest, the robes aren't anything to write home about – there is no distinctive shaping that bears mentioning, outside of the iconic large collar and small fold at the front. One thing that did surprise us is that the iconic soup-bowl can actually be removed, leaving a sad child constantly begging for a hug. Allouryuen did mention how he wished there were more parts in the original set to use to cause The Child's hand to raise as if it were using the magic of the enemy sorcerers.
Overall, these instructions are fantastic, and we would recommend anyone who had the Yoda set to get your hands on them and build "The Child" from it. Otherwise, the official LEGO "The Child" set released on October 30th, and we are now more curious than before to get it and compare the two models.
All we know is, the model has made a great talking piece to people who come over and see it.
LEGO 75318 – The Child
Thanks for reading, if you enjoyed this please leave a comment below.
Follow Tim & Dannii on Instagram
If you enjoy our articles, photos and videos, please show your support by clicking below and buying your LEGO via the affiliate links below to show your support. Thank you!
Official LEGO® Shop
FIND US ON SOCIALS
You can also find us on Facebook, YouTube and Instagram.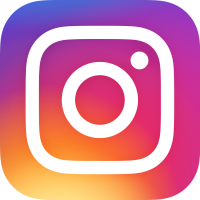 @CheepJokes
Review sets and new release announcements are provided by the
AFOL Engagement team of the LEGO Group for review purposes.
All opinions are my own.