It's almost the 1st of January, so you know what that means?! A brick-tonne of NEW LEGO that will burn a hole in your pocket and leave you searching for a place to display them in your LEGO room.
Here is the full list of items that will be available from the LEGO Shop @ Home website, the moment clocks click over to 2021!
CheepJokes is a fan-run website. If you appreciate our work, you can show your support by using our affiliate links below to make your purchases of these new sets on January 1st.
Otherwise, we hope you enjoy the article and stay tuned for more!
UK Shop here – EUR Shop here – USA Shop Here – AUD Shop here – CA Shop Here
LEGO City
We did a very comprehensive review of these ones recently, which you can view here. There are some new elements, new colours, but what has everyone talking is the NEW Road Plates. Also a little controversial, but they will be a hot item for sure! You'll get 11 of the new full-sized road plates if you invest in all of the new LEGO City sets. A solid foundation to begin your transition into the new city infrastructure.
UK Shop here – EUR Shop here – USA Shop Here – AUD Shop here – CA Shop Here
LEGO Classic
Oh, just another LEGO Classic range I hear you say? Well… Malibu Stacey has a new hat in the form of transparent bricks! These sets are perfect for stocking up your home brick pit with some basics, or for general building practice.
LEGO Creator
Check out the Cyber Drone! Look closely at the Minifigure torso… Familiar? Don't look past that set, it's a great little space addition. The Surfer Beach house is another fun one, a cute little build that will sit nicely with the coast guard.
LEGO Creator Expert
This is on my list! I love a modular! Check out the press release here, this set has a great story and will sit beautifully next to the modular Fire Station. The donut shop sitting beside the cop shop is hilarious and it has plenty of fun items going on inside as well!
UK Shop here – EUR Shop here – USA Shop Here – AUD Shop here – CA Shop Here
LEGO Disney
I am aware that the Marvel and Star Wars themes could also fall under this banner, but for now, let's still pretend they are separate. Another piece in the LEGO Art series, plus more Frozen and a couple of other items familiar in the Disney world.
LEGO Dots
Dots are hot! They continue into their third wave, featuring cool new colours and prints that should not be over looked by MOC builders. There are plenty of elements that can come in handy. Or… If you are just a massive Dots fan, it's time you'll now have more accessory options ready to go!
LEGO Duplo
This is one for our younger readers. First of all, congratulations on learning how to internet and secondly well done on being able to read this already. Please proceed to clicking the pictures below to be direct to the LEGO Shop website, be sure to get a parent or guardians permission before purchase.
LEGO Friends
The Friends City grows and has some very cool sets this year! Personally, I am digging the theatre! It reminds me of the LEGO 50th Anniversary Set from a few years back, with that Art Deco vibe and usher. Keeping in the theme of the LEGO City sustainability theme, there is an organic cafe which I can assume will stock plenty of vegan delights.
UK Shop here – EUR Shop here – USA Shop Here – AUD Shop here – CA Shop Here
LEGO Harry Potter
A very smart way of producing more Harry Potter sets in my opinion. Featuring mini-scenes from iconic moments in the films, that close up into a tidy little book. Jump over to our friends at The Rambling Brick for a full review.
LEGO Marvel
You'll be able to check out our full review here on these sets. Miles Morales is getting massive hype prior to this release and will definitely become one to chase! The Ghost Rider car is amazing, with plenty of opportunity for modifications.
LEGO Minecraft
A couple more sets in the Minecraft range for those video game fans. Some new characters, new scenes and new sets to add to your collection.
LEGO Minifigures
Gosh darn I just love a LEGO Collectable Minifigure! We do only get 12 figures this series, BUT if you and some friends want a full set without having to feel up some bags in the middle of Target, I have some good news. A full case contains 36 Minifigures, with 3 full sets per case. So hustle up some mates and get a full case!
LEGO Collectable Minifigures Series 21 – 71029
LEGO Ninjago
Ninjago continues to dominate with a series of really fun looking new sets. I have my eye on the Tournament Of Elements which comes with seven minifigs and some really fun parts. We have really seen LEGO get into the Mech game with the Monkie Kid series and this time we have a Ninjago one!
UK Shop here – EUR Shop here – USA Shop Here – AUD Shop here – CA Shop Here
LEGO Star Wars
If you are still chasing the Mandalorian Razor Crest, well good news. You'll have another Mando set to chase! A small but fun addition to the Mandalorian range, but sadly no Baby Yoda. X-Wing makes a return in it's classic look, plus a new Microfighter.
LEGO Super Mario
For those who stocked up on the first wave of Super Mario, you will be able to extend your gameplay with wave 2! We reviewed wave 2 recently, so check it out here to find out all about it. It all connects to the first wave, making twice as much fun!
LEGO Technic
There is something at every price point here and something for every car far. Racers, off-roaders, or those who want to take it to the sky! Strap yourself in for this new Technic range!
UK Shop here – EUR Shop here – USA Shop Here – AUD Shop here – CA Shop Here
Thanks for reading, if you enjoyed this please leave a comment below.
If you enjoy our articles, photos and videos, please show your support by clicking below and buying your LEGO via the affiliate links below to show your support. Thank you!
Official LEGO® Shop
FIND US ON SOCIALS
You can also find us on Facebook, YouTube and Instagram.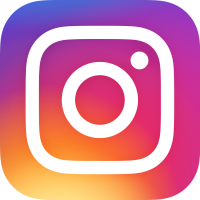 @CheepJokes
Review sets and new release announcements are provided by the
AFOL Engagement team of the LEGO Group for review purposes.
All opinions are my own.