With new releases comes great new pieces. January 1st is one of the biggest release days of the LEGO calendar, with this came over 100 new sets. With over 100 new sets come over 150 new elements! Some new colours and some completely new moulds. Now you could spend days scrolling through LEGO Bricks & Pieces to figure all this out for yourself, but the team here are CheepJokes is kind, and with the help of AFOL Wade Davey, we bring the list to you!
Find the full list with Element ID, Design ID and Part names in the Excel file below.
A huge thank you to Wade Davey from the Melbourne LEGO User Group for compiling the list!
LEGO Chinese New Year
The Chinese New Year set has given us a handful of new printed parts, of course, most of these are decorative golden Chinese texts on red tiles which I can see being vital to any LEGO City China town, restaurant or festival. We also see two new colours for bananas, azure and blue. This piece is now available is every currently made shade of LEGO blue, which we find odd but also intriguing. How might a builder utilise 4 shades of blue bananas? Not a clue.
The pieces we are most happy to see are the printed koi fish tiles. The versatility these will offer for nature scenes, home aquariums and fish markets will be greatly received by MOC builders.
LEGO Shop Bricks & Pieces – Chinese New Year
LEGO City
An issue we have always had with LEGO city is that it often felt out of date, lacking 21st-century details that would make the builds feel closer to life. But now we are now seeing modern bicycle lanes, more representation for disability and a variety of mundane objects that break the uniformity that has no place in a buzzing city-scape. The new road plates have been a topic in the AFOL community, being criticized for its height and size dimensions. However, the slick tiles and mix of printed and non-printed pieces gives greater versatility in road construction and road features that the original road plates just couldn't achieve. We expect these recent pieces to be the foundation of street making and hope to see more specialised parts to come. Roundabouts? Boat ramps? Carparks?
Lastly, LEGO city has provided us with Labradors, seeing-eye dogs, assistant dogs, family pets, dog shows, lively park scenes are on their way to the MOC scene and we can't wait!
LEGO Shop Bricks & Pieces – LEGO City
LEGO Dots – LEGO Creator – LEGO Expert Flower Bouquet
LEGO Dots and Creator have provided us with a range of specialised parts in uncommon colours. Immediately, we are drawn to the cupcake pieces. They could make great additions to reefs, fairy homes and gardens- as life-sized flowers of Minifigure scaled planter boxes!
The dots featuring a sea star and shells also offer details for ocean/beach scene building as the sea star and clam pieces that we commonly see with underwater sets are far from Minifigure scale, these prints are a welcomed addition.
LEGO Shop Bricks & Pieces – LEGO Dots – LEGO Creator – LEGO Creator Expert Flower Bouquet
LEGO Friends Cube
LEGO friends did not disappoint when it came to whimsical cuteness. Five animals in four different colours make for some seriously vibrant and colourful scenes for our little ones who still get lost in the magic of their builds. The printed paw treat may be more useful than you think, the brown texture on the tile looks a lot like dirt. Imagine the tracking scenes that can be created with a series of paw prints in the mud, not just leading to dogs, but werewolves, jungle cats, or something more mythological?
LEGO Shop Bricks & Pieces – LEGO Friends Cube
LEGO Super Mario
Perhaps the best LEGO element to be released this month is the flexible vine! We're thinking, Tarzan, seaweed forests, summer camp tug-of-war, lost villages draped in greenery, The Planet Of The Apes, rope for anything tribal and the ideas go on! The flex offers a very dynamic use in any wilderness build.
LEGO Shop Bricks & Pieces – LEGO Super Mario
LEGO Creator Police Station
The LEGO Police Station has offered the least amount of new parts this January. 10/12 parts are common parts with prints with very specific uses. The Green splat gear however is a welcomed addition, a part similar to what we have seen in the Super Mario theme. These are really easy to use gears that we believe are an ideal starting point for children wanting to learn technic and gear systems. The shape of it could translate well to goo beneath a slime monster, a spilled paint bucket, flowers and maybe even gruesome roadkill? It is a very uniquely shaped piece that we expect many creative uses to come from.
LEGO Shop Bricks & Pieces – LEGO Police Station
For the full list of Element ID, Design ID and Part Names, simply download this Excel file below. A huge thank you to Wade Davey from the Melbourne LEGO User Group for compiling the list!
Head to the LEGO Shop – Bricks & Pieces site here and enter the Element ID or Design ID to find your parts. Happy shopping!
LEGO-Bricks-And-Pieces-New-For-January
.x
Download X • 27KB
Thanks for reading, if you enjoyed this please leave a comment below.
If you enjoy our articles, photos and videos, please show your support by clicking below and buying your LEGO via the affiliate links below to show your support. Thank you!
Official LEGO® Shop
FIND US ON SOCIALS
You can also find us on Facebook, YouTube and Instagram.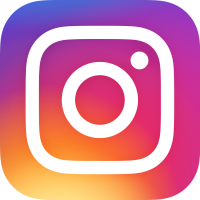 @CheepJokes
Review sets and new release announcements are provided by the
AFOL Engagement team of the LEGO Group for review purposes.
All opinions are my own.