LEGO 21325 – LEGO Ideas Medieval Blacksmith
LEGOIdeashastakenaleafoutofthehistorybookswiththedesignofitslatestset,acharmingMedievalBlacksmith'shouse.ThenewsetisbasedonanoriginaldesignbyanavidLEGObuilder,whichachievedover10,000votesfromLEGOfansworldwide–givingitthegreenlighttogointoproduction.
LEGO superfan Clemens Fiedler originally submitted the concept to LEGO Ideas; a LEGO initiative that takes new ideas that have been imagined and voted for by fans and turn them into reality. The LEGO Ideas® Medieval Blacksmith set harks back to a time when cottage industries and artisans were the cornerstone of society and were brought to life by LEGO designers Wes Talbott and Austin Carlson.
Whenthinkingofmedievaltimes,thefocusisnormallyonthekingsandqueens,knightsandladies,theircastlesandthebattlesbetweengoodandevil,butthisnewmedievalsethasanunexpectedtwistshowingtheunsungheroofthoseepicbattlesandadventures-thehumbleBlacksmith.
True to the era, the LEGO® Ideas Medieval Blacksmith set includes bold period design features from the timber-framed walls to the gothic lattice windows, providing much intrigue and interest to fans of medieval architecture.
TheLEGO®IdeasMedievalBlacksmithsetispositionedinenchantinggrounds,featuringawell-stockedcottage-stylegardencompletewithsquashpatchandagnarlyappletree,whilethebrickworkistingedwithmossforaddedrealism.
The inside is set over three separate floors which are fully furnished and equipped with everything a medieval blacksmith would need. Interior items include stocks of raw materials, coal to keep the furnace hot, and a bellows complete with light brick to make the coals glow. The roof and top two levels can be removed for easy viewing of the inside.
Furthersettingthescene,theLEGOIdeas®MedievalBlacksmithsetiscompletedwiththeinclusionoffourMinifigures:ablacksmith,anarcherandtwoBlackFalconKnightswithfourswords,threeshieldsandahalberd.Severalanimalscanbefoundinthegroundsoutsidethehouse,includingahorsetopulltheknight'ssupplycart,apetdogandasmalltreefrog.
Clemens Fiedler commented: "I love building classical house designs and honouring all the great attention to detail you can recreate with LEGO elements – especially medieval architecture styles, colours and design. I hope fellow LEGO fans will enjoy travelling back in time; sense the heat, sounds and smells from the forge and anvil and soak up the atmosphere of this classical creative craft as they build the set."
Samuel Thomas Liltorp Johnson, Design Manager at the LEGO Group commented: "Designing the LEGO® Ideas Medieval Blacksmith set has been an exciting journey, taking us back hundreds of years to celebrate one of the true heroes of the Middle Ages. Telling the story of the blacksmith caught our imagination, and the rest was history.
"Welovedtheideaofcreatingasmallblacksmith'shouseontheoutskirtsofthemedievalworld,whereeveryknightgoesforasetofshiningarmour.Withoutdoubt,fanswillbefascinatedbytheworkingsoftheforge,thearchitecturaldetailsandthecharacterstheyfindtherewhentheybuildthisset."
ThenewLEGO®IdeasMedievalBlacksmithsetisthelatestexampleofhowtheLEGOGroupaimstoinspirebuildersofallagestobuild,rebuildandgetexcitedbytheprocessofcreation.
TheLEGO Medieval BlacksmithSetisonsaleonLEGO.comandinLEGORetailstoresfrom1stFebruary.
Thanks for reading, if you enjoyed this please leave a comment below.
If you enjoy our articles, photos and videos, please show your support by clicking below and buying your LEGO via the affiliate links below to show your support. Thank you!
Official LEGO® Shop
FIND US ON SOCIALS
You can also find us on Facebook, YouTube and Instagram.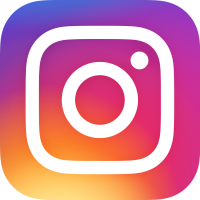 @CheepJokes
Review sets and new release announcements are provided by the
AFOL Engagement team of the LEGO Group for review purposes.
All opinions are my own.