Straight from the works of Matthew Ashton, who was the lead developer of LEGO's "Everyone is Awesome" LEGO set for pride month, June 2021, is the latest in the long line of TV show studio sets.
LEGO 10291 – Queer Eye – The Fab 5 Loft
Queer Eye is a show that was rebooted in 2018, quickly becoming a massive hit around the world! Making its way to special episodes in Australia and Japan, LEGO's choice to make this set isn't quite as simple as the other TV show sets.
The show has been heavily praised for its inclusivity of LGBTQI+ and colour communities. It has an incredibly impactful effect on those who watch it. This show carries such an important message of inclusivity and self-care, this is why this set is an important step for the LEGO Group. It's acknowledgement of this, it's showing that LEGO didn't just jump on a bandwagon for Pride Month and they're sticking to their guns. It's a great step forward.
LEGO's choice to make this set isn't quite as simple as the other TV show sets.
…But will that stop me from reviewing this set and potentially tearing to shreds? No! I got a job to do!
This set stands for a lot, but is this set worthy to be held to this high regard? Is this set simply an easy way for LEGO to represent these communities, and nothing more? The only way to find out is to dive in and read on!
Minifigures
The entourage of the Fab Five are here in full swing, all with their own distinct styles and personalities shining through. This time around, we're taking a look at the figures first. These men make the show, not their location. These minifigures need to be done right or the set flops.
Tan
Tan is our fashion expert, and he's dressed to suit. (Get it?)
Tan's facial printing is fantastic, finally giving us a nice faded beard on a nougat-coloured headpiece. When the head turns around and is covered by hair, the slightly exposed printing still flows nicely with a faded haircut.
The hairpiece is also a fantastic choice. First appearing in the "Everyone is Awesome" set in solid blue, this time it arrives in a silver grey colour. I like the fact LEGO uses the silver colour instead of a different solid colour; and this hairpiece has now been in both Michael Ashton's LEGO designed sets, could it be a new signature piece for him?
Tan's outfit is a sand-green suit with a black and white 'jellybean' pattern button-up underneath. Outfit wise, this is a good choice for him. If I had to be super nit-picky, I would wish that his suit slightly overlap on the waist piece, but like I said, super nit-picky.
Jonathan
Jonathan's glorious moustache carries over to the figure fantastically, and I could not be happier. I also love his "YAAASSS" face that he has.
Sporting the "Sally" hair from the Disney CMF, Jonathan's likeness has been captured perfectly. Jonathon does go through the most hairstyle out of the group, and I do wish they gave some more options… Oh wait, they do! (It's a bit later on in the review!)
His outfit, albeit with a blank torso, still covers some of his most signature looks. I also love the dual moulded legs, mixing the silver and black quite nicely.
Bobby
Bobby is hands down the most dedicated and hard working of the Fab Five. This man remakes entire homes in the course of a week and makes us procrastinators look even worse.
I only have positive things to say about this figure. The shirt, facial expressions and general aesthetic hit all the right notes for me, and I seriously cannot get past the detail on the shirt. Dual arm printing with patterns? Yassss please!
Karamo
Karamo is the Cultural expert amongst the group. Focusing a lot on self healing and personal mental care. Even though Karamo doesn't have dual head printing (well, because he's bald), the one facial expression he has is a quite welcoming smile.
The addition of his cap is a nice touch, and his pink jacket has subtle printing the lasts all the way around the figure. 10/10.
Antoni
Antoni's outfit is the most free flowing of the entourage, with shorts and dual moulded arms completing the look.
I'm glad that they didn't make his torso so plain, because even though he normally wears solid white colours, they gave him a bit of toning just like they did with Tan.
The simplicity of the figure is not to it's detriment. This is a perfect look for Antoni. It took me a little while to figure out what I was having issues with with his face, and then it hit me, he just looks a little tired. Maybe he needs more expressive eyebrows or something, but yeah, a little tired.
Special Guest Kathi Dooley
If you thought the minifigures were over, you were dead wrong. Introducing Kathi Dooley! The focus of Season 4's pilot episode.
Kathi was a school teacher who focused so much on other people, that she took no care for herself. She was so focused on the kids and their learning that she hadn't had a new haircut since the 80s, and had been rocking a mullet since.
Jonathon was also a student of hers. He even claims that she helped save his life, and countless other by her acceptance and caring. So naturally, the Fab Five swooped in and gave her a makeover to remember.
Kathi is represented in two minifigure forms. Pre-makeover and post-makeover. It would be easy to assume that you would simply spin the head around and change the torso, but alas no, she comes in two forms for a play feature later on.
There's a distinct difference between the face prints. One side uses Kathi's old glasses, and the other provides a more modern take. Combo this with reduced age lines (thanks LEGO Jonathan!) and you get a makeover in brick form!
This figure is such a sweet sincere nod from the LEGO Group, and even shows the influence that normal people bring to the show as well.
This is a show about love, acceptance, and self care. And this set reflects that through its references and through its bricks.
Spare Outfits
This was a nice surprise with the set – alternate outfits!
Tropical Feels
Karamo's alternate outfit gives us a more bright and colourful option to Karamo's pink jacket, and to be perfectly honest, I can't tell which is better. This was a perfect choice to bring as an option, because it works so well.
Greta Punkberg
Antoni's alternate outfit equips his plain white shirt with his signature black jacket, complete with pins and buttons galore. The writing on the back of the torso has me wondering if that is actually what is written on in, or if it is a classic reference by LEGO for their "Rebuild the World" marketing. Sneaky.
I do like how well this could be easily used in other themes or sigfigs.
Activism Wear
YAAAAAAAAAAAASSSSSSSS.
Introducing 2021's most popular minifigure torso.
Need I say more?
The Loft
The Lounge
The Lounge area of the build is one of the most eye-catching and signature parts of the Queer Eye show. I personally love the use of whites and blacks as a contrast to the grey stone wall and floor, accentuating that modern tone.
This is what sets this set apart from all of the other TV show lines that have come before it. This focuses specifically on a hard modern aesthetic, whereas the others use dated apartments or settings relevant to their times. This is gorgeous and brilliantly done.
The use of parts to create scatter cushions on the lounge is fantastically done, albeit making it almost impossible for figures to sit down on it, stands out so well on its own. The contrast of stark white against the dark blue and red rug underneath makes it really eye catching.
The hardest part it trying to figure out who to give credit to for the aesthetic. The LEGO designers or the TV show set designers? Hmm…
Salon
Kathi's transformation at the hands of the Fab Five would not be complete without the salon. Although this is normally done a barber or another place, the idea of attaching the salon to the side of the Fab Five studio flows so well it almost looks like it belongs.
A quite sneaky feature the set gives us is clothing options and hairstyles hidden away at the back of the set. This works perfectly hand-in-hand with the clothing rack in the salon, really allowing for all different outfits and styles to really come together. This is especially important for characters like Jonathan, who vary hairstyles depending on the task. Quite a smart way of giving us extra styles for him.
The doorway just to the side of the salon also has a nice play feature, allowing Kathi to enter the door and magically transform into Kathi 2.0! This is where our two versions of Kathi are designed to hide way for the grand reveal.
I love this.
The Kitchen
Blessing us with the poster of "YAAAAS QUEEN" is our kitchen, beautiful colourised with a greenery to continue the motif from the lounge room.
The kitchen is quaint, small, and brings together the bare essentials needed, but fits so well within the environment. Many a time there is someone in the kitchen setting up some food or drinks for the rest of the Fab Five when its time to turn on the TV, so it's only fitting that this was included.
It's a quite funny nod, in my opinion, for the set to come with a stickered tile for avocados, which are almost like a meme at this point with the Fab Five. Antoni comes up with these amazing and interesting dishes, which all have avocados. "How to eat healthier? How about Avocados?"
The stovetop are printed and I can see these being easily used in many types of MOCs to come.
Verdict
This set stands for something much more than itself, but damn does it live up to it.
Is it an authentic recreation of a set/film location? No, I don't think so.
Does it represent key things that happen in the show? Yes.
It's a beautiful modern aesthetic combined with many references that fans of the show would easily love. The "STYLE, TASTE, CLASS" sign, the "YAAAASSSS QUEEN" poster, the shirts the characters wear, all highlight the positive self-care and self-pride messages that the show expresses with the world.
This is a show about love, acceptance, and self care. And this set reflects that through its references and through its bricks.
But this set isn't just a set, but a confirmation that LEGO aren't backing down on their inclusivity stance of LGBTQI+ and race representation.
But if you look beyond this factor, if you look at the set as an authentic representation of a show, just like any other review of any other TV show, I would say that this set probably does it the best.
Overall thoughts can be easily summed up by the picture below:
Thanks for reading, if you enjoyed this please leave a comment below.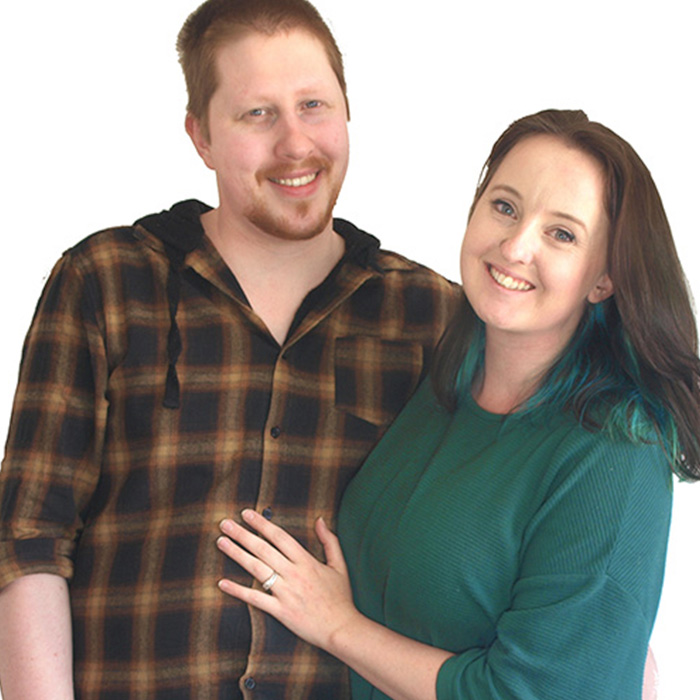 This article was written by Tim & Dannii.
Find them on Instagram at @legobuildingwithtimanddannii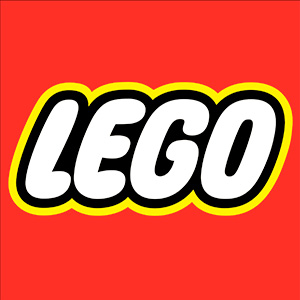 If you enjoy our articles, photos and videos, please show
your support by clicking below and buying your
LEGO via the affiliate links below. Thank you!
Official LEGO® Shop
Get discounts at your favourite third party retailers by using the
Coupon Code: "BrickBanter"
Check out the new book by LEGO Masters Australia
Season 1 winners Henry and Cade!
Brick Dad is currently available for pre-order by clicking here.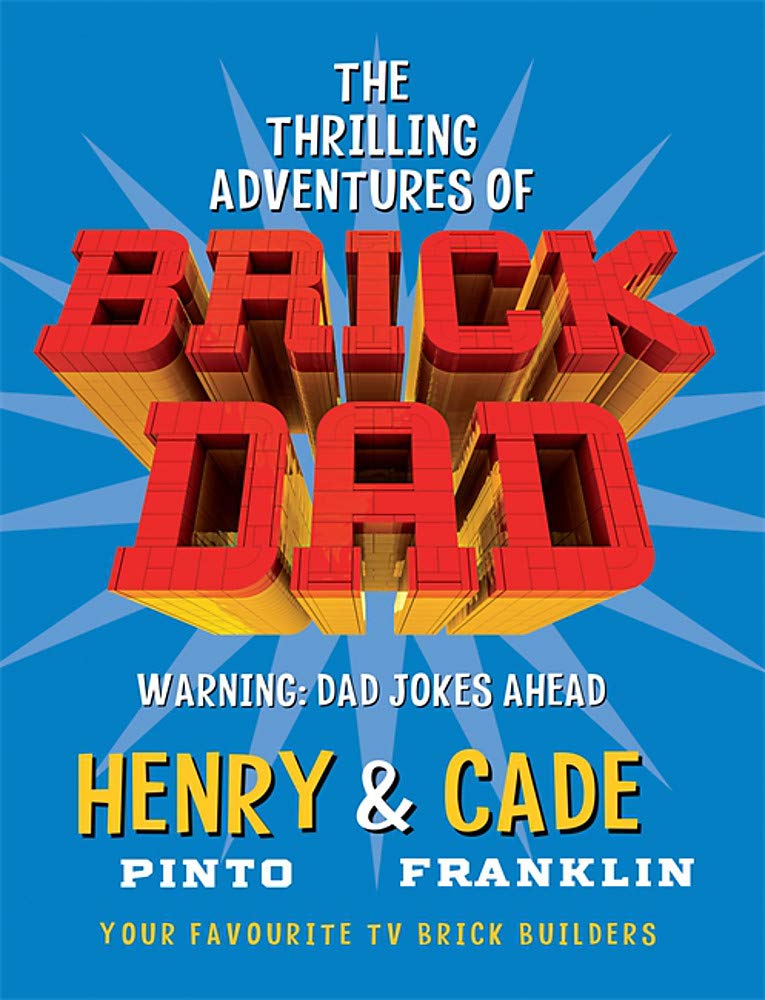 Review sets and new release announcements are provided by the
AFOL Engagement team of the LEGO Group for review purposes.
All opinions are my own.