We look at why the LEGO Queer Eye set is not just another LGBTQIA+ set and why it brought Flynn from LEGO Masters U.S. to tears.
The LEGO Queer Eye set, releasing on October 1st, has quite frankly, been subjugated to the same amount of criticism and backlash that the "Everyone is Awesome" set released in June of this year.
From the mix of positive and negative responses, it seems like very passionate AFOLs are once again upset about LEGO making a move towards equality.
A big misconception that many of these 'passionate' AFOLs seem to draw on is the 'political' nature of this set. But, you might be surprised to know that this set is NOT political.
Straight off the bat, I have to say; I'm a straight, English-speaking, white man from a first world developed nation, so by all means I'm probably the least qualified, and oddly enough, most qualified person to talk about this. I'm a 27 year old online blog writer, writing an in-depth article about the public outcry about the stance of a children's construction toy. And if you don't trust me, be reassured that I also have spoken to Matthew Ashton and Flynn DeMarco, both prominent LGBTQIA+ icons in the LEGO world.
Okay, let's get in to this. The Queer Eye set was hit with 'backlash' about the set's nature; why would such a set be made in the first place if we are talking about a children's construction toy?
Well, the nature of the LEGO hobby has evolved over the years to be inclusive of all ages, and I don't mean the 16+ on the side of the box; I'm talking about the direct-to-adult marketed sets focussing on an older demographic.
Kids don't want a flower ornament for their living room, they want Ninjas and cool boats and such. There is a significant shift in the methodology behind the LEGO Group to increase the inclusivity of all ages. And it wasn't just all ages too; there was a significant concern when the LEGO Group first introduced their first skin-toned Minifigures, and what it meant for racial representation.
Not only are the Fab Five representing a LGBTQIA+ communities, but they also represent many different racial backgrounds – both through cast and focus person of each episode.
We know that this hasn't always exactly worked out smoothly, and nobody always gets it right, (with the latest example being the recent Chang-Shi set reviews) but the introduction of specific flesh tones from dark to intermediate was always something that showed, first and foremost, inclusivity.
And you can bet there were people not happy about that too, but now we have this as our absolute norm – it is used in Marvel, Star Wars, and yes, even LEGO Friends sets. It is the cornerstone for development of racial inclusivity at home through engagement, just like young kids and their use of LEGO sets.
So what does this have to do with Queer Eye?
The biggest and most important reason this set is so important, is that this is doubling down on LEGO's LGBTQIA+ stance of support and showing that the company was not simply looking to make a quick buck off Pride Month.
This is LEGO's reconfirmation on support for LGBTQIA+ Rights. And yes, they're rights.
It's not political to give equal freedoms. It's political to manipulate these to beat a rival member of congress for a promotion – y'know, like ACTUAL politics.
Nothing about this is political, because it isn't political to have the same rights and freedoms as everyone else. "But it is political! LEGO have a hard stance against this, violence and military type stuff."
Well, yes, but one of those things aren't political. Let's not get this mixed up; this is NOT the same.
This is about acceptance, support, care and love.
Queer Eye is about acceptance, support, care and love.
If someone can make a tank that does that then I'm 100% on board.
This set is more important because of the message it carries and not actually the set itself.
Not to discredit the designers that is, they actually did a pretty good job and you can read our review over HERE.
You might be thinking that you understand, you might be 30 years old and a part of the LGBTQIA+ community and that you get it, but I assure, you don't.
This set means a lot more than you could possibly imagine.
LGBTQIA+ actors have been represented before in sets, such as Sheldon Cooper or Gandalf. But why aren't these characters just as important? Well, that's just it, they're characters – and heterosexual or non-defined ones at that.
What I'm talking about is the affect this has on long-term LEGO fans. People who have had their identity shaped whilst LEGO was a thing of their childhood.
I was extremely blessed for the opportunity to sit down at a round table discussion with the designers and many other prominent members of the LEGO Ambassador Network, but one particular interaction stood out to me.
Flynn DeMarco, (otherwise known as one half of TrickyBricks and LEGO Masters USA Season 1 Contestant) broke down in tears talking with Matthew Ashton simply discussing the importance that this set had to him and his husband.
Matthew Ashton – Lead Designer of the "Everyone is Awesome" set and designer of 10291 – The Fab 5 Loft
I have always considered myself an LGBTQIA+ ally, but I was admittedly taken aback by Flynn being moved to tears. I thought that I 'got it' and knew what this meant, but there was another conversation to be had. And I suddenly realised an odd truth;
Most of the people I have surrounded myself with from the LGBTQIA+ communities are around my age, and their reactions were not met with as nearly as much emotion or joy.
But why is that?
Flynn is a magnificent human being, and he was kind enough to humour me with an answer to a quite befuddled and odd question, but I'm so glad I asked.
Amongst sharing stories about his experiences with growing up, being outcast and being bullied, Flynn recounted to me the stigma geared towards these communities.
Gay and Queer people were told that they were not worth of love or validation and that they should hide away was one of heartbreak, that they were not permitted to have the same rights or love that everyone else was free to have. Media representation painted these groups as the rear end of jokes, 'fey villains' or even worse, and even these types of characters killed off because "they deserved it" – all for simply existing.
(Pictured above is Flynn and husband Richard)
This stigma still perseveres in small fractions to this day, mainly through slurs and general disdain from older generations but has improved beyond compare. Flynn also shared the light of hope that he is so proud that younger generations have now reclaimed this word for themselves in the light of positivity.
But there was a bigger divide, and a bigger thing for these older LGBTQIA+ communities;
many of them had lived through the AIDS crisis when it was devastating communities for years, and gay communities, especially men, were shunned – treated like disease carriers no matter their status.
And this was only roughly 30 years ago. It sounds like a long time but that's the year 1991.
For the world's largest toy company to acknowledge this community, through all the pain and horror that they have experienced, is the most important part of it all.
These communities are being seen. These communities are being recognised. These communities are being loved, validated, and being given the representation they are so very overdue for.
Many older LGBTQIA+ demographics had felt like they had been forgotten as a brand that was so close to their childhood continued on 'without them', which is a heart-breaking thought to think of.
The fact that LEGO grew with them, and now there is a box with the word "Queer" in the top right corner is such an incredible sight to see – and knowing that LEGO will face backlash, and even better knowing that they don't care, is such an important thing.
It doesn't matter if this set flops, it's already succeeded.
And I'm damn well proud to have been a part of that moment.
I really do hope I've managed to try and highlight how important this set is to people, and I hope you might have all learned something from this too.
Special shout out to Flynn for allowing me to ask some potentially risqué questions to I could learn. You can follow him and his husband Richard over here at Trickybricks.com
Oh, and I'm so willing to assume that this set is going to get some hate on social media from someone who hasn't read the article. $50, who's in?
Thanks for reading, if you enjoyed this please leave a comment below.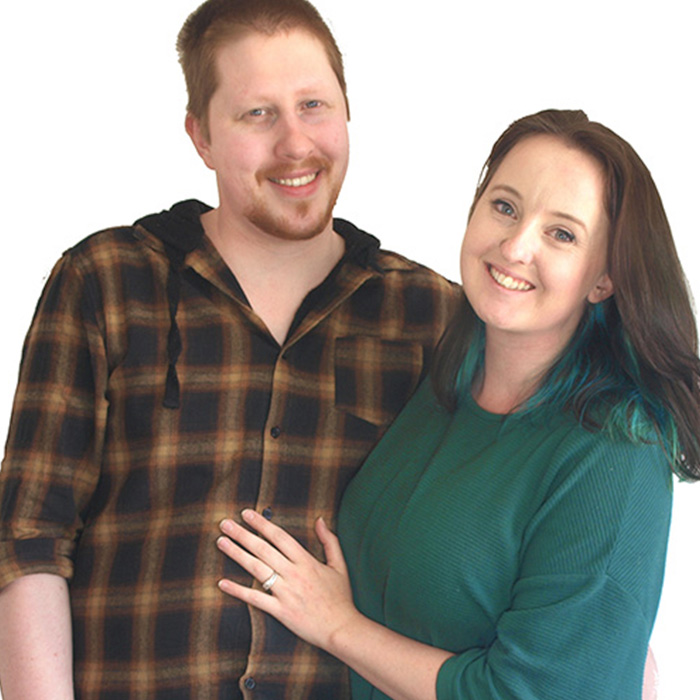 This article was written by Tim & Dannii.
Find them on Instagram at @legobuildingwithtimanddannii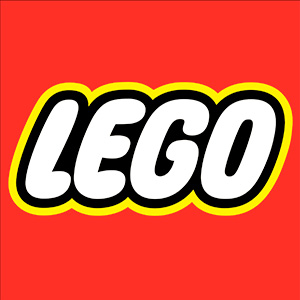 If you enjoy our articles, photos and videos, please show
your support by clicking below and buying your
LEGO via the affiliate links below. Thank you!
Official LEGO® Shop
Get discounts at your favourite third party retailers by using the
Coupon Code: "BrickBanter"
Check out the new book by LEGO Masters Australia
Season 1 winners Henry and Cade!
Brick Dad is currently available for pre-order by clicking here.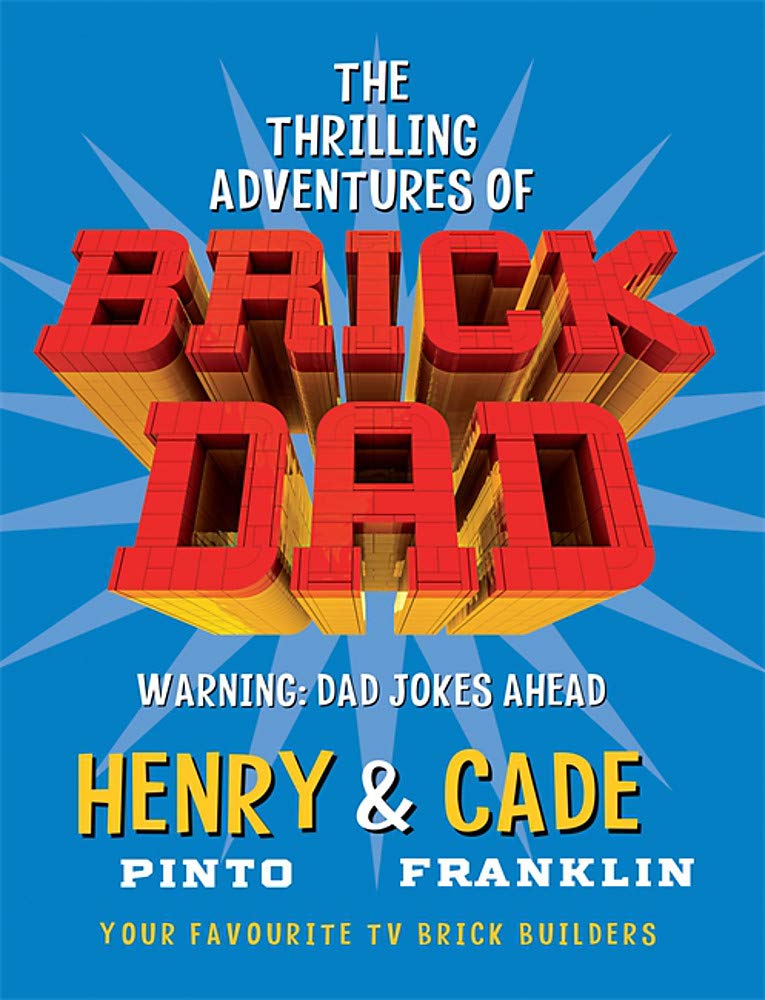 Review sets and new release announcements are provided by the
AFOL Engagement team of the LEGO Group for review purposes.
All opinions are our own.