Capturing the excitement of Lunar New Year family traditions, this set encourages families to build this LEGO set together.
LEGO 80108 – Lunar New Year Traditions
1066 pieces

Available from LEGO.com and LEGO Stores from 25th Dec 2021 in China, and between 1st-10th Jan 2022 everywhere else.
Building Together
LEGO's focus on building together comes in the form of actually being able to all make parts of the one set, and then conjoining them at the end for a final result. What is also interesting to think about is that, technically, all parts of the family getting together to do this could also take a part home with them. Making a new way for families to reflect on their Chinese New Year experience.
I for one, really like this idea. All too much we are building these large sets that are inefficiently broken up through the instructions. That could have been made better with two instruction booklets instead so that you can build alongside your child or family member.
There might be something to say about that in regards to eco-footprint, but I'm more so referring to sets like the Home Alone set that was a 6cm thick instruction booklet, that could have easily been docked in half and have someone else starting on the upper floors or outside extras whilst another gets to work.
Modular Play And Display
The centre point of the main build is this hexagonal build. Displaying six different artworks corresponding to the instruction leaflets above. These artworks also correspond to the sectional builds of the model, which are all designed to intersect as a central table display.
For those of you who plan to display the set a shelf piece, this part is unfortunately quite discard-able, as you'll have to stack the sectionals atop one another, and leaving this odd-shaped build to sit on its own.
That's not to say I don't like it. LEGO certainly didn't cheap out on this and gave us quite an array of quite reusable prints and artworks!
6 Scenes Of Festive Activities
The six sectionals we get to play with are food shopping, making good-luck decorations, family, exchanging gifts with family, spring-cleaning, and the God of Wealth. All of these provide very intuitive small dioramas that are very different from each other, and all provide a unique building experience.
Food Shopping
Our venue for food shopping shows us a small array of vegetables, meats and candied people. Or at least I would assume. It did take me a while to wrap my head around the idea that this module was purely food, as I was mistake for these multi-coloured minifigs were fireworks ready to go.
Our titular character with this module certainly implies it too, with his waist belt and generally rugged aesthetic fooling me. I'm not sure if his face is a new print or not either, as we have had faces like this before, but I genuinely think it might be new.
Making Good Luck Decorations
Not unlike the Chinese New Year sets of yesteryear, we continue the tradition of good luck decorations given in the red envelopes, often exchanged as a custom between the family.
There is subtle detailing in the model, with small boxes and albeit simple, but vibrant foliage for the space. Our two Minifigures give us some prior-used faces and don't add anything new, but I do have to wonder why one of them looks like they are about to barf.
Otherwise, the child sports a quite beautifully detailed zip-up jacket with fantastic details that continue right around on the back. One of the best torsos in the set, to be honest.
Family
Credit where credit is due, I'm stunned by the amount of pure detail that managed to make its way to this little module.
The couch cuddles up the two parents together in a way that doesn't feel overcrowding, the TV isn't bulky and blocking any details. There's a FISHTANK in here, plus a side table, implied rug, trophy, clock and even a gorgeous family photo hanging on the wall.
All in all, I'm really stunned by this one. The Minifigures being somewhat basic still isn't even a detracting factor for me. The dad introduces a new, well, dad faceprint and the daughter has a really cute set of pyjamas. Throw in the slice of fruit and always welcomed teacup mould, and this is the best of the bunch.
Exchanging Gifts With Family & 'Hongbao' Red Envelopes
Gift wrapping goes full circle here, with the tradition of the eldest giving out gifts to the youngest first. There's a really cute feel to this one, with the simpler styled architecture making three figures feel all not that crowded.
I love the details of the tiger artwork on the wall, the inclusion of a LEGO shopping bag, and the print used for the old man's torso. His scarf is just a really nice print to have. The old woman's torso I have trouble discerning if it is new or not, and if it is, it has just very easily been overshadowed by the old man. Her face print and hair also remind me a lot of Mrs Claus.
Spring Cleaning
This module, in my opinion, might be one of the weaker builds of the whole set. First off, it took me much longer than it should have for me to realise that this one is OUTSIDE. Probably not the greatest move by having all of the other modules be inside or related to food, because I also thought that the rainbow feather duster was also candy.
The key things that did make me realise it was outside is the air conditioner, the prints, and the bird that comes alongside it. Otherwise, people can have indoor veggie patches and clothes racks also.
I do appreciate the commitment to cleaning though, with a bar of soap, a bucket of water, water bottle and squeegee as well. But I wish this module could have provided more than a stickered wall. The figures' outfits clearly imply some sort of cleaning company, but this one just didn't work for me.
God Of Wealth
The first thing I noticed, much like many others with the God of Wealth, is the headdress. Yes, that's a new part.
The God of Wealth has surrounded himself with plenty of gold items upon clouds to imply his wealth and status. But myself not being wholly familiar with this deity, I am unsure what the golden hotdog bun and minifig accessory are supposed to be. I like the amount of gold bars, the gold pot to the right, and coins we get, but I feel like that there is just something… missing.
I would have very much preferred if the lantern to the side wasn't actually there, and we got some more symmetrical-styled decorations behind the God of Wealth. But otherwise he does look a little… empty.
New Parts, Colours & Prints
There is a fair few new parts and prints that appear in this set, from phones to sunflower seeds, but there is one that really needs to be talked about. A two-plate high 1×1 brick. WHY? It's not even in an easily seen space, and the functionality of the open hole on the top doesn't provide any advantageable functionality in this set. Why not 2x 1×1 plates? I'm really lost here.
Verdict
This set, overall, is an absolute gem. I'm a huge fan of how LEGO has begun to incorporate building as a whole family based adventure.
Yes, it has some weak points here and there, but there are others that far outweigh those entirely. If this was something that you were thinking about getting, but weren't sure, this is my official endorsement to go and get it.
Thanks for reading, if you enjoyed this please leave a comment below.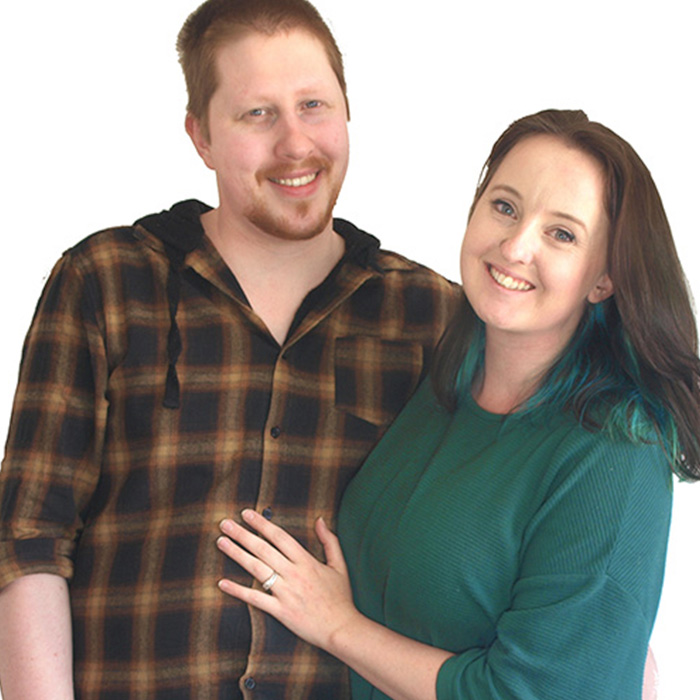 This article was written by Tim & Dannii.
Find them on Instagram at @legobuildingwithtimanddannii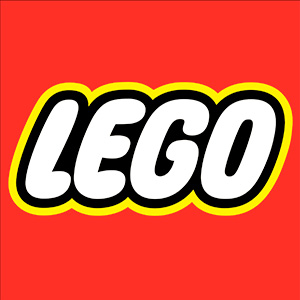 If you enjoy our articles, photos and videos, please show
your support by clicking below and buying your
LEGO via the affiliate links below. Thank you!
Official LEGO® Shop
Get discounts at your favourite third party retailers by using the
Coupon Code: "BrickBanter"
Check out the new book by LEGO Masters Australia
Season 1 winners Henry and Cade!
Brick Dad is currently available for pre-order by clicking here.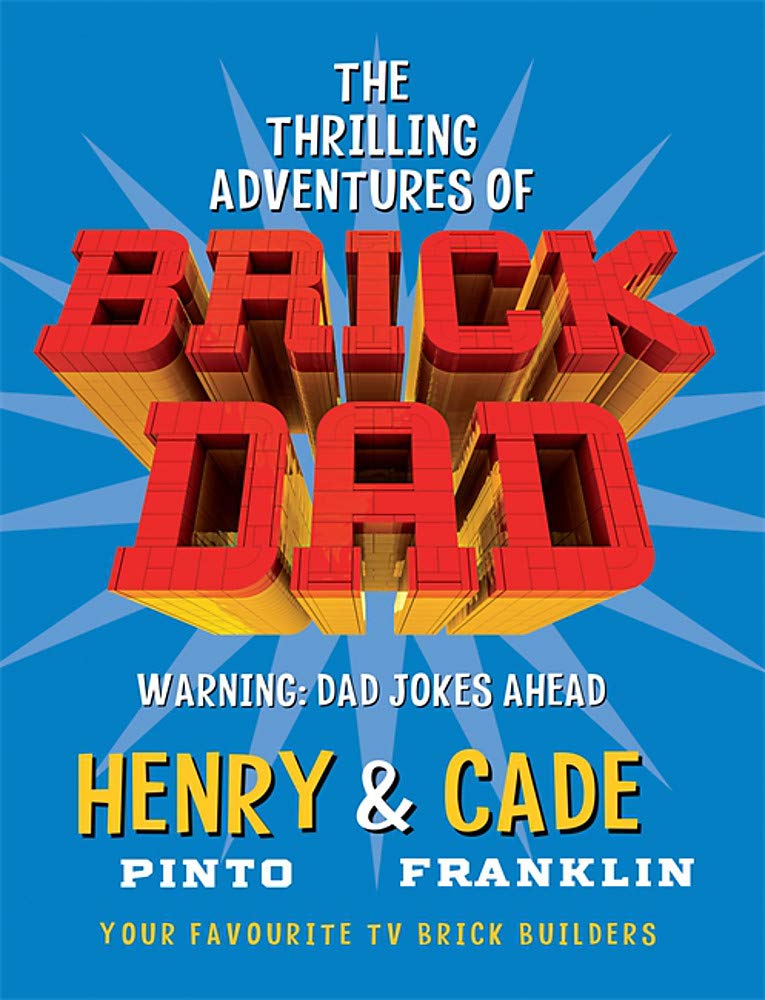 Review sets and new release announcements are provided by the
AFOL Engagement team of the LEGO Group for review purposes.
All opinions are my own.