A glorious brick-built frozen lake sets the scene for a very fun time during the LEGO Lunar New Year Ice Festival.
LEGO 80109 – Lunar New Year Ice Festival
1519 pieces

Available from LEGO.com and LEGO Stores from 25th Dec 2021 in China, and between 1st-10th Jan 2022 everywhere else.
Lunar New Year Ice Festival
This year's Lunar Landmark for the Chinese New Year brings us to an ice festival, ripe with decorations people and fun! This set has a lot to unpack, and a lot of parts to talk about, so by all means, read on dear readers – because there is some parts they you do NOT want to miss!
Photobooth
The Photobooth isn't one of the first instances of a photo-headshot-wall we've had, as we've had it before in some LEGO Friends sets. But this, to my recollection, would be the first for a Minifigure setup.
Although the build is simple, that honestly is what makes it a good feature. All too often we find these sorts of gimmicks having too much of a physical footprint that it detracts from sets. But this one does quite well. Personally, I'm more of a fan of having the two tigers on display to balance out all the white/light blue tones and add a bit more depth.
One thing that does suck however, is the need to disassemble part of the framework just to switch it around between A or B. You don't get both without a little brick separating.
Ice Carving
There is definitely a carrying motif of Ice Carving throughout this model, and the use of a fully translucent penguin is a nice addition to be sure. I just wish it was a proper penguin mould and not the LEGO Friends one.
Equipment Rental Shop
The Equipment rental shop at the rear of the model packs a lot of utility for our dear festival goers. With drinks, hockey sticks, snowshoes, skis and trophies to boot. The idea of storing all these loose parts underneath the shop is an incredibly smart decision on LEGO's part. But most of these nice details inside might not ever be seen with the model out on display.
It's also worth noting the use of roller blades in the wall in red for extra detailing.
Penguin Sled
The first thought of seeing the penguin was to hear Dr Doofenshmirtz cry out "Perry The Platypus!". Jokes aside, I'm a big fan of this penguin sled. As not only does it give me Perry the Platypus vibes, Mario vibes and all the like, it is a charismatic way to not make just another boring ice rink (like previous year's Christmas Creator builds)
Ski Slope & Ice Gate
As a main poignant feature, our central feature is the ski slope and ice gate. Easy enough to pop a Minifigures on the slope and shoot them down to the rink below, but not if you're standing up! This is a sit-down ride only, so it would seem.
The sculpture itself, this… this we HAVE to talk about.
Point 1: 1×1 Plates with Clips. In translucent light blue! To my recollection, I don't think we have ever had translucent clips before, and this is such a game-changer for so many MOC'ing reasons. We can now make more organic looking water on various angles, ice creatures or energy-powered mechs. This is huge!
Point 2: 1×1 'Traffic Light' bricks. Also in translucent light-blue! I have not seen them in this colour, and once again as before, huge MOC potential. Win win win!
Under The Ice
It would have been so easy to leave this as just an ice platform. But LEGO has snuck in a few little goodies here. Not only have LEGO given us a few fish (some in rarer colours), but they have also given a nice Easter Egg (during CNY?!?) of a phone being dropped in the water and iced over.
I do wish the baseboard was maybe not the tan colour, just because it looks a little too clean for a fishpond. Maybe some aqua-esque colours would have been nice to throw in there, or at least some definition on the ground instead of the one repeating pattern.
Other Features
Speaking of the fish, it wouldn't be stereotypically ice-themed without someone carving out a hole and fishing through it! They also provide parts to plug the hole back up so no other phones disappear.
The tree build that comes with the set is a simple repeating pattern that has been done quite a bit before. But I do have to draw attention to the white 'flower' part at the top under the cone piece. This has been used on smaller trees in a lighter green colour in the LEGO Friends sets, but this is the first time we get it in white.
Lastly, towards the front of the model lies a small billboard next to an artic theme lamppost. No doubt telling ice-skaters to be mindful of the ice and each other.
Minifigures
Ice Sculptor, Penguin & Photographer
Although nothing in particular with these figures are exclusive, it's worth noting that the black hair and the green cone on the ice-saw are both relatively rarer parts. I'ts nice to see the stereotypical gender role reversal in play here too.
And our adorable little penguin uses the mould from the Collectible Minifigure Series, and might be the first time you can actually get it in an actual set.
Tiger
Probably the most important character of the set, the Tiger joins the ranks of the Pig and the Ox for collectible Chinese New Year figurines. Although not sporting a full body suit like the Pig. I like the detailing around the figure, and the implied hood, for when the Tiger takes off his headgear, for a more relaxed time.
You could easily make this a full body suit using Tigger from the Winnie The Pooh LEGO Ideas set.
Supporting Cast
The supporting cast for this set is large, and is filled with prominently generic figures. But there are some gems that we do need to point out. The old man and young child with beanies are actually wearing jackets with the "Ice Planet" logos on them!
Furthermore, there are some rarer headpieces in the mix, such as our gruff hockey player with alternate face, and the surprised/happy children's faces, which aren't as common as you think. These are all nice little gems that I very much enjoy having.
New Parts, Prints & Colours
We have addressed some of these before, but some of these new parts are game-changers. Apart from our new translucent parts, there are two new slope pieces in white that appear for the first time. A new 3×3 curved corner slope, as well as a 1×2 inverted curve brick. Giving us a the inverse of a 1×4 curved arch.
The rock appears new in a copper-like colour, and the fish, albeit not new, are a bit harder to find in these colours. With the light blue in the Ninjago Movie sets and green in a few rare spots.
The 6×6 wall is also in a pearl-white, and not outright clear this time around.
Verdict
This set overall gives us a nice decorative ice rink that could easily go on display in a winter-themed village. But that's one of its drawbacks. Unless you have a winter build already, this set might not provide much on an individual level.
The Story of Nian that came in previous years you would assume falls in the same boat, but because it is a story piece, it gets away with it. The previous CNY set with the garden is more akin to this, but can easily fit in many modern city landscapes.
This set has a lot to offer as far as new parts and ideas, but doesn't quite hit the mark with me personally. Or maybe that might be in part to the fact that I live in a country where 98% of the landscape doesn't see a single fleck of snow per year.
I like it. I just don't know if everyone will. I still recommend it, nevertheless.
Thanks for reading, if you enjoyed this please leave a comment below.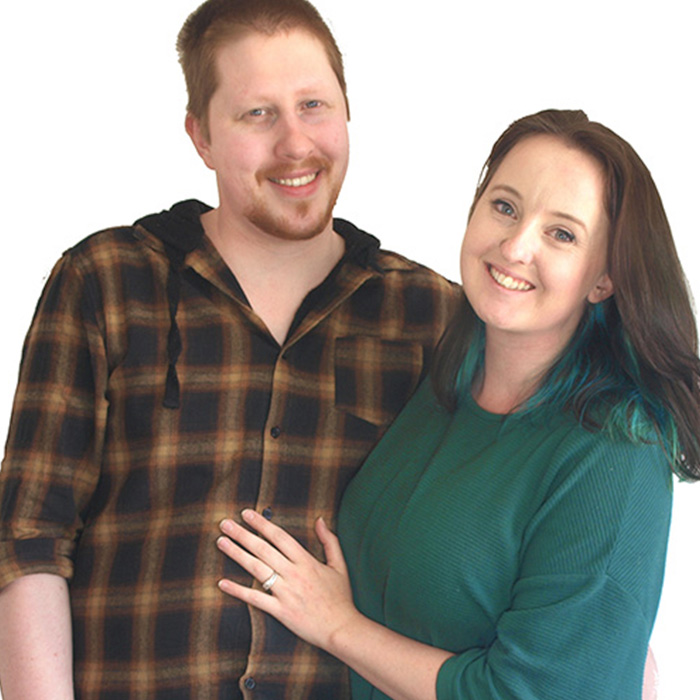 This article was written by Tim & Dannii.
Find them on Instagram at @legobuildingwithtimanddannii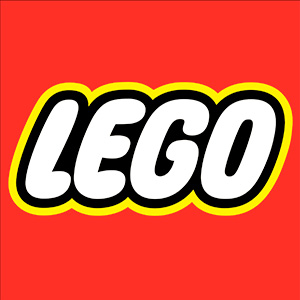 If you enjoy our articles, photos and videos, please show
your support by clicking below and buying your
LEGO via the affiliate links below. Thank you!
Official LEGO® Shop
Get discounts at your favourite third party retailers by using the
Coupon Code: "BrickBanter"
Check out the new book by LEGO Masters Australia
Season 1 winners Henry and Cade!
Brick Dad is currently available for pre-order by clicking here.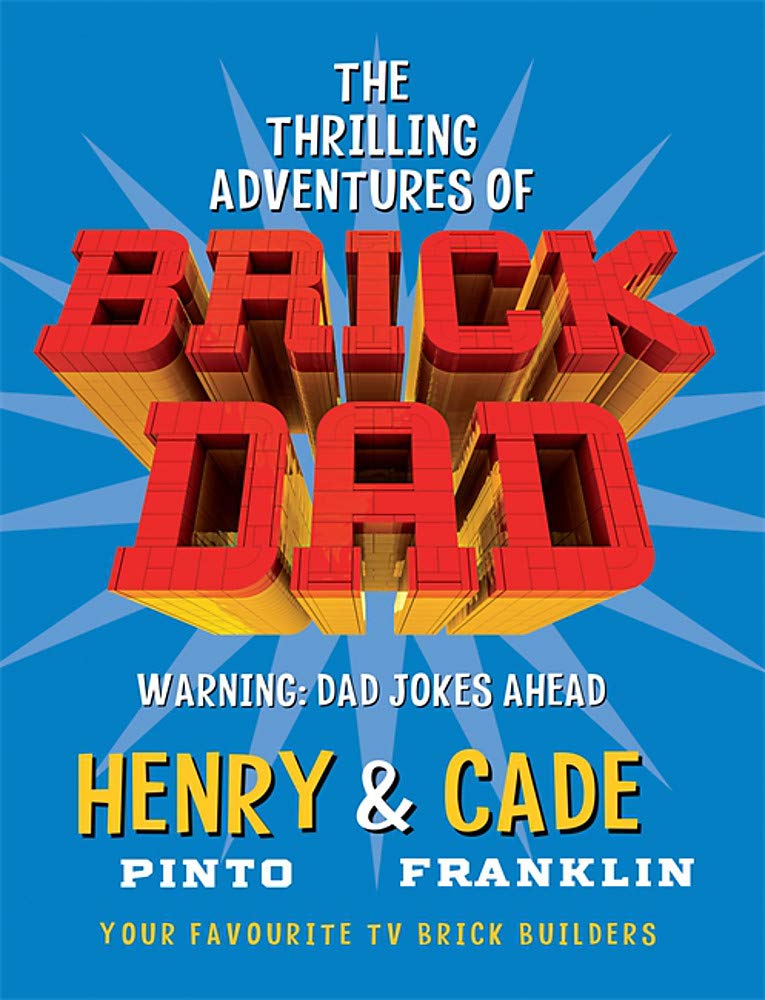 Review sets and new release announcements are provided by the
AFOL Engagement team of the LEGO Group for review purposes.
All opinions are my own.