Hear Ye, Hear Ye! Classic Castle gets some long-overdue love from LEGO!
LEGO 10305 – Lion Knights' Castle
About This Set
Classic Castle fans have long asked for a non-fantasy non-magic non-technology castle theme from LEGO for what seems like centuries, and finally, LEGO's 90th-anniversary vote of yesteryear has come to their aid!
Coming in at a colossal 4514 pieces and most of my desk space, this castle is big! If you were after a dollhouse, you got a hotel! LEGO has made sure to nest away as many references as they can to make all Classic Castle fans feel at home and represented!
But is there more to the more than meets the eye? Is this really the set of our dreams or just a lump of grey? Read on!
Township
So the build can be essentially split into two different side. A more homelike half, and a militarised half. Both of these sections have a significant amount of details between them to merit them as great build in their own right, but knowing that after you build this half there are still 14 bags to go can make any castle fan giddy.
LEGO isn't quick to overlook how fast these types of builds can come across as bland, being grey walls and all, so LEGO takes the challenge of making a number of complicated angles into the build. Even the bridge/walkway is made of numerous hinge pieces to give really dynamic 'fluidity' to the model.
LEGO give us a waterwheel on the side of the build, linked up with the flour mill on the other side. Classic staple of Classic Castle sets nowadays.
Hidden away amongst the more ruttier parts of this build is a small den for our forest men to hide away in, right under the kingdom's noses.
For those who don't spy references and parts like I do, you would be quick to very easily overlook the domesticated side of the castle. But some rarer parts and new colours do appear. In the kitchen, the carrot piece reappears in white as a turnip, a somewhat uncommon colour, whereas the three-leaf piece appears in a new dark green.
The upper floor contains a reference to the classic Yellow Castle, LEGO's first castle set, whereas the dining hall uses new prints for some of LEGO's classic shields. Originally made as stickers. The fireplace has a small piano next to it, whereas the mill uses a combination of a few fun pieces, like the dynamic Minifigure display pieces (introduced in the DC CMF line) in a new nougat colour.
The Castle
The militarised side of the Castle gives us quite a lot of dynamic height to the build, and I'm honestly quite pleased that LEGO decided to mix things up with a raised entryway to the castle instead of simply making it on the lower floor.
Fans of the Classic Forest Hideout promotion will be quick to spot some similarities with the build techniques used to make the tree built to the side of the entryway.
It's also worth noting, Andrew, our cameraman, clearly doesn't know what a medieval bugle is.
And no castle set would be without a working portcullis and drawbridge!
Behind the scenes, LEGO once again tickles our taste buds with more new shield printing for older sets, as well as a pretty decked-out armoury. LEGO normally don't accompany crossbows with the harpoon pieces (meant to represent the bolts), but I really like that they did.
Our castle of course does have its own jail. Classically filled with a prisoner who met their end there.
There's also a toilet! Make your decision as for what the chocolate frog represents yourself..
Minifigures
The Towns People
LEGO finally gives us the opportunity to get some new generic townsfolk Minifigures for our medieval villages, and if I'm being honest, kinda squander it.
Don't get me wrong, I love our new maiden with new moulded hat, Forestmen are great for army building and I am quite the fan of the farmer's torso, but everyone else could use a bit of work.
Our wizard exhibits no printing, a generic face and a beard. The Blacksmith is the same as the one in the Medieval Blacksmith (and even Coffee Cart promotion from a while back) and the kids are uninspired.
If you did not get the Bard from the Collectible Minifigure Series 22, you have 90% of the parts right here. Blacksmith's face, boy's torso, farmer's hat, Forestmen quill, and the lute. Kinda takes away from the CMF don't you agree?
Black & Blue Team
Black Falcon fans rejoice! More soldiers for the army!
Yes, our Black Falcon friends have not had any changes to their figures since the Blacksmith set, but LEGO freshen things up just a tad with the introduction of the horse armour – and a creative backpack for our Black Falcon hireling. Still a tick from me!
Blue And Yellow Team
The Lion Knights are the most prominent team in this set, of course, based on the fact the castle is theirs.
This is LEGO's first instance of using a gold visor since set 7079, the first time in a pearl gold instead of chrome. I'm also a huge fan of the printing on the cape taking it back retro style, as well as the two shield designs for this faction.
The horse gets a new fun updated armour, and our guards sport new tunic-based armour much aike their Black Falcon equivalents.
All in all I'm very happy with the figures that come in this set for the Lion Knights; they're all fresh, new, and an army from the word go.
Animals
The set also gives us two animals, first appearing the in the +4 Juniors line farm set. The mould and colours are exactly the same – but don't be mistaken – this is a cow and a lamb, not a calf. And a dove!
Verdict
Overall, I'm a big fan of how this set sits on a table; it's huge, it's a talking piece, and I feel like I can play with this set for hours with my girls at home.
There is references around each corner for classic fans alike, and a total of eight different Minifigure shields to boot! The Knights are great, the hideaways and rooms are great, love love love.
So is there anything I don't like?
As mentioned before, for a set with so many figures in it, you would have thought that there were some with more exclusivity to them. I wish we had more generic civilian torsos than some of the ones we got, or at least another maid and farmer figure.
Outside of that? The price. Oooof.
I would love to get another one of these things and smash them together into a massive castle, but that's a big price tag.
Is it worth it? Honestly, yes, but barely.
Thanks for reading, if you enjoyed this please leave a comment below.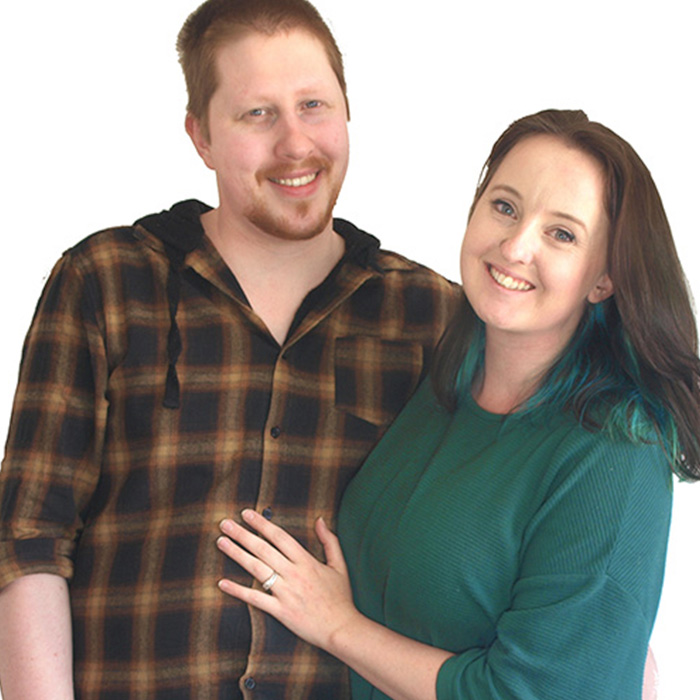 This article was written by Tim & Dannii.
Find them on Instagram at @legobuildingwithtimanddannii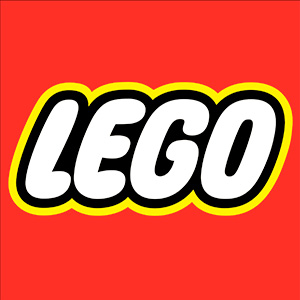 If you enjoy our articles, photos and videos, please show
your support by clicking below and buying your
LEGO via the affiliate links below. Thank you!
Official LEGO® Shop
Get discounts at your favourite third party retailers by using the
Coupon Code: "BrickBanter"
Check out the new book by LEGO Masters Australia
Season 1 winners Henry and Cade!
Brick Dad is currently available for pre-order by clicking here.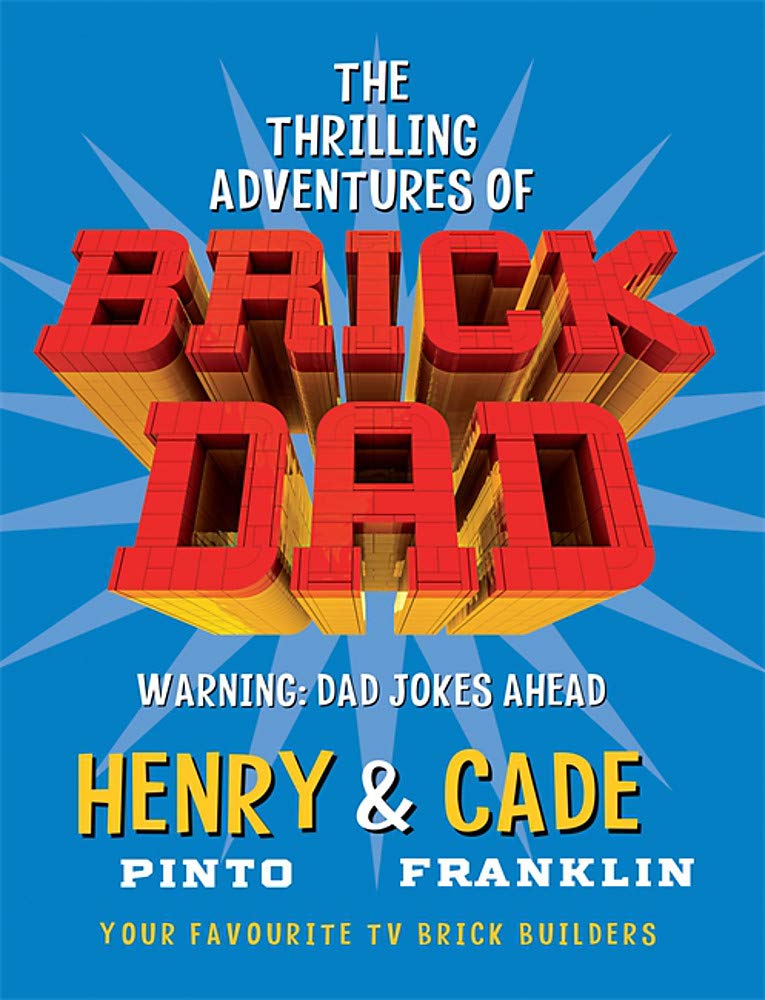 Review sets and new release announcements are provided by the
AFOL Engagement team of the LEGO Group for review purposes.
All opinions are my own.