LEGO Masters Sweden
Season 2 Episode 4 – Blind Pear Mini-Challenge.
The teams are back and we are straight into a mini-challenge. Can you build a pear? Magnus states the usual guidelines apply, create a pear with a funny story with good parts usage. But there's a small twist, only one member of the team can build at a time. The one who builds has to wear a blindfold and be guided verbally with how to place the pieces. They have two hours. Every half hour the team members swap roles. This is also a test of teamwork. Liv and Jonas struggle a bit as Jonas starts building as Liv opines that she can't read his mind. A bunch of eclectic and creative pears is built with a vast array of looks. Out of all the builds one has impressed Magnus the most with a creative mix of design and detailing; Liv and Jonas. They win a prize of a third team member, guest star, opera singer Rickard Söderberg who joins them for two hours as well as being a guest judge.
Vibrations Challenge
And now for the main event, they have to create a tower that is 1.2 meters high and around 30 studs wide which then must withstand increasing levels of shake on a platform. As always stories are encouraged with the challenge of creating a reveal as pieces fall off. If any teams tie in the shake level, the quality of their story will be judged. The team that scores the lowest level of shake leaves the competition and they have eight hours.
The Builds
Anton and Viktor – Smoothie
A towering kitchen counter where a mixer rests on top is their goal. The shaking is intending to dislodge colours all over the place. The base is solid and heavy so they hope all of the shaking forces go into the mixer. Guest judge Rickard makes the comment that theirs looks far too blocky in construction. Placed up on the stand, Magnus notes that it's one of the tallest and heaviest out of the groups and wonders how well it can stand up to shaking. The mixer, with its surprisingly stubborn top, makes it to level 5 before the weight of it tears it off the baseplate and it rocks to the ground.
Jonas and Liv – Rainbow Tower
The team quickly decides on a rainbow tower with Rickard suggesting the novel idea of having loose gray plates on the outside which shake off to reveal the colours. As the outsider, Rikard is given the task of building exterior decorations where he finds the change of pace from leisurely building at home to be quite daunting. But soon he's gone and the team is left wondering if they could have used him to build more tower than decor. They create central columns which have levels threaded on. Their idea of a gray exterior is abandoned but they focus on each floor having elements of the same color.
Magnus comments that there's are many technical elements showing, but overall it works. The team also has to reach level 5 to avoid elimination. At level 4 it detaches from the baseplate and starts wobbling. It manages to keep on up to level 6 making them still in the game.
Jacob and Robin – Tower
Their story focuses on a couple's journey through love. The intention was for the tower to break apart, showering love everywhere. The amount of time it's taking to create the build begins to press into their time. Fearing there's too many variables and solid constructions they choose to use the golden brick to make them immune from elimination. Their tower is quite sturdy and as it hits level 3 simply topples over, not quite achieving the team's objective of having the hearts break open.
Felix and Vidar – Boombox
A Boombox (ask your parents) sits on top of a spire and shakes loose layers of sediment through the ground. The team is building skeletons and flakes of gold that lies deep underground. The tower gets going and pieces do fall off before it finally hits the ground at level 6.
Joakim and Johan – Tree Castle
An ambitious design, the team plan to create a castle spire that seems to grow out of a tree. They plan to have loose panels at the top which will break off to reveal a crown. The team wonder if they have bitten off more than they can chew and adapt the design. Before the shaking even starts the top of their tower starts opening up. It gets up to level 3 with a frightening split in the middle. It keeps on going till level 7 and reaches level 10, all the while wobbling terrifyingly. Magnus praises the building design as well as its technical ability to not fall over. He does point out the concept of a tree isn't quite realized as it's a slab of green, then brown.
Melina and Nathalie – Volcano
The team settles on creating a volcano that aims to spray out lava when the shaking picks up. They also consider creating a creature that is revealed as parts of the rock falls off.
The tower gets going and sadly the bricks that are meant to break off don't do so, nor does the eye get revealed. The heavy build rocks off the plate at level 5.
The Verdict
With all the carnage swept away by the brick-elves the bottom two are Melina and Natalie and Anton and Viktor with both teams at level 5, so it's down to looks and construction. Magnus loves Melina and Natalie's volcano with the little village at the base but feels the construction to be too angular and the angry eye didn't reveal. Anton and Viktor's build was judged to be compact, given how intact it was when it landed. The building was too blocky, but the attempt of humour with the stuff spraying around was praised. And so we say goodbye to Anton and Viktor. And by reaching level ten Joakim and Johan score their second win.
Next week – the team's fates hang by a brick.
Thanks for reading, if you enjoyed this please leave a comment below.
This article was written by Sam.
Find him on Instagram at @Ranga_Bricks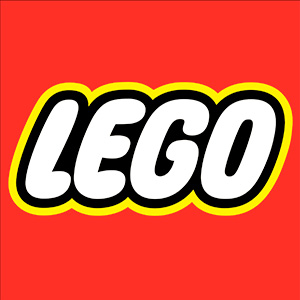 If you enjoy our articles, photos and videos, please show
your support by clicking below and buying your
LEGO via the affiliate links below. Thank you!
Official LEGO® Shop
Get discounts at your favourite third party retailers by using the
Coupon Code: "BrickBanter"
Check out the new book by LEGO Masters Australia
Season 1 winners Henry and Cade!
Brick Dad is currently available for pre-order by clicking here.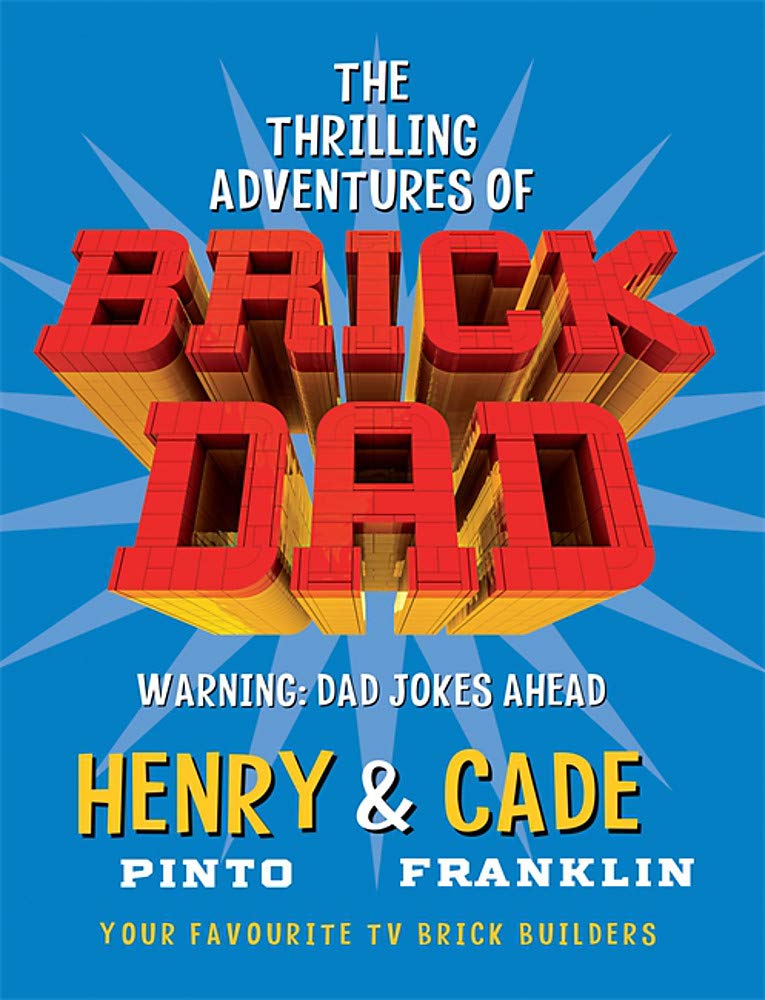 Review sets and new release announcements are provided by the
AFOL Engagement team of the LEGO Group for review purposes.
All opinions are my own.