Eight new teams have gathered for a new season along with returning host

Mauri Hermundsson and Brickmaster Magnus Göransson.
LEGO Masters Sweden
Season 2 Episode 1 – Recap
Välkommen tillbaka! Another series of LEGO Masters has arrived from the land that brought you IKEA and clogs. Eight new teams have gathered for a new season along with returning host Mauri Hermundsson and Brickmaster Magnus Göransson.
Meet The Contestants
Team PoPi – Felix and Vidar
Felix applied for the show last year and he's excited to finally be in. He has a good eye for the small details. Vidar works in advertising and has been a LEGO fan all his life. He can't wait to combine his filmmaking skills with LEGO.
Team Brickfighters – Jacob and Robin
Jacob is a tattoo artist who hopes his love of aesthetics comes across in the program. He is also the winner of Ink Masters in 2012. Robin is big into board games and geocaching.
Team Online Builders – Jonas and Liv
Jonas has a wife and three kids and has been big into LEGO since they released Lord of the Rings Line ten years ago. Liv is a LEGO Masters Sweden fan who started a Facebook group and likes to build buildings.
Team Timewasters – Melina and Nathalie
Brick-loving sisters who are nerds. Melina is an actor but also works as a systems developer.
Nathalie is big into board games, modelling and likes building mini-cities and modulars.
Team Obsessives – Joakim and Johan
Joakhim lives in a country house from the 1750s and builds dollhouses for his daughter. Johan got into LEGO back in 1998 through the Star Wars line and runs his own Bricklink store.
Team Builder Batallion – Anton and Viktor
Brothers who have been lifelong brick fans who are both studying to be in the film and TV industry and hope their imaginations help bring great builds.
Team Handy Hanssons – Albin and John-Erik
Father and son team. Albin is a member of Swebrick LUG and is studying design. John-Erik has been a lifelong fan of LEGO and likes to free build.
Team up in the sky – My and Viola
My is a mechanic who got into LEGO in 2019 through her love of technic. Viola is a creative person who works as an artist.
The Builds
The eight new teams burst into the workroom eager and rearing to go. On display is a giant round LEGO Masters LEGO cake, in which Magnus explains is a good example of what to expect on the show. An awesome model that surprises you. He rotates the cake around to show it's been sliced open and each layer has a different scene inside.
Then Mauri knocks it over! But buried in all the rubble is a glimmer of gold. The golden brick has returned and as always it's up for grabs to the team that wins this first challenge: Heroes and Villians.
A returning Aussie classic from Season 2, the teams must have a hero or villain walking away from an awesome explosive scene. As before creativity, storytelling and technical abilities are the key components that Mangus is looking for. They have 15 hours.
Albin and John-Erik – Albin Baba and The 40 Thieves
Taking inspiration from Arabian Nights they decide to depict themselves escaping the thieves' cave with the golden brick hoping the explosion showers the scene in diamonds. Mauri drops by to enquire what's it like working as a father and son team, John-Erik is a bit emotional as he's seen Albin grow-up building and to be on the show brings them full circle. Their build is the only one with moving mechanical features with a sliding door in the snake's head. However, the Brickmaster judges them on a lack of colour as the use of sand brings about a heavy beige feel, that even broken up with gray elements is too monotone. But he does give credit for some good building skills.
Anton and Viktor – Rocket
The team gets stumped on an idea before settling on a lord of the rings-inspired theme as they escape an exploding Mount Doom. Magnus drops by and notes how dark the build could look and suggests something more fun – so they rejig their idea to be an exploding rocket. But time is pressing against them. Their final story is of a supervillain with a rocket of doom ready to blow up the world. but the two heroes have planted a bomb and are making their escape. The rocket is fragile and falls apart during construction. Magnus points out that time really was wasted in their build as the end result is sparse.
Jonas and Liv – Laser Cannon
A giant laser cannon that is aiming at something explodes as the two heroes escape. Brought together for the competition there's a bit of friction as the two work out how to work together with Jonas getting bogged down in details and wants to test. Liv is worried their two styles aren't fitting.
But the two work through their differences and begin to form a team. The final result is praised by the judge for having multiple building techniques, but a note is made with the feeling they could have gone further in detailing the world.
Jacob and Robin – Treasure Temple
Another team that has been brought together they are working on a temple with treasure that's guarded by a giant snake. Jacob takes charge of creative elements while Robin sets himself the tasks of technical bits. As the temple gets built the snake is carefully wrapped around with Robin worried it will break apart.
The final result is a dense jungle that is dominated by a giant snake guarding its treasure which has been replaced by bananas. Their technical ability is praised by the judge as well as having a clear story.
My and Viola – Out Of The Box Factory
Their piece is a statement about nonconformity with a factory of regular grey boring people getting blown up into a burst of colour. Brickmaster notes the boxy factory is lacking in form. The two decide they need to rework. They set about redesigning the factory to have more form by using a mix of LEGO parts to create texture as well as establish a clearer story of people out of the ordinary getting conformed into bland figures while the two pair up to fire a paint cannon to brighten things up.
Felix and Vidar – Jaws
The heroes escape from a sinking fishing boat, leaving behind an explosive trap for the shark. Felix has a few tricks that he's happy to teach Vidar about. The shark's head proves to be a challenge as it's fragile so that it will blow apart.
Magnus loves the effectiveness of the wave pieces that create a dynamic feel to the scene, even the motorboat leaves a wake in its trail.
Joakim and Johan – Evil Magnus
Taking inspiration from the Brickmaster himself, depicted as a monster bursting from the Brickpit into the studio followed by a legion of Mauris. The build of the Brickmaster is praised but the rest of the scene is marked down for being a bit too plain in detailing.
Melina and Nathalie – Alien Monster Attack
The two sisters team up to defeat the giant alien monster attacking from the space planet they've landed on. A Big yellow creature with a glowing red eye sending forth hundreds of little critters dominates the scene. Brickman gives points for the strong colours in the design with a clear contrast of the yellow monster against the gray and the use of pink trees to set the alien landscape along with good building skills.
The Verdict
With the workroom littered with pieces, the teams come together to find out who wins the golden brick. The top two teams are Jacob and Robin and Melina and Nathalie with the bottom two being Anton and Viktor and Johan and Joakim. With no one going home this week the winner is Jacob and Robin with their snake temple!
Next week – The fairground challenge.
Thanks for reading, if you enjoyed this please leave a comment below.
This article was written by Sam.
Find him on Instagram at @Ranga_Bricks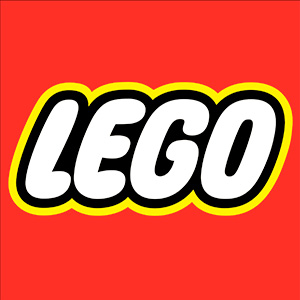 If you enjoy our articles, photos and videos, please show
your support by clicking below and buying your
LEGO via the affiliate links below. Thank you!
Official LEGO® Shop
Get discounts at your favourite third party retailers by using the
Coupon Code: "BrickBanter"
Check out the new book by LEGO Masters Australia
Season 1 winners Henry and Cade!
Brick Dad is currently available for pre-order by clicking here.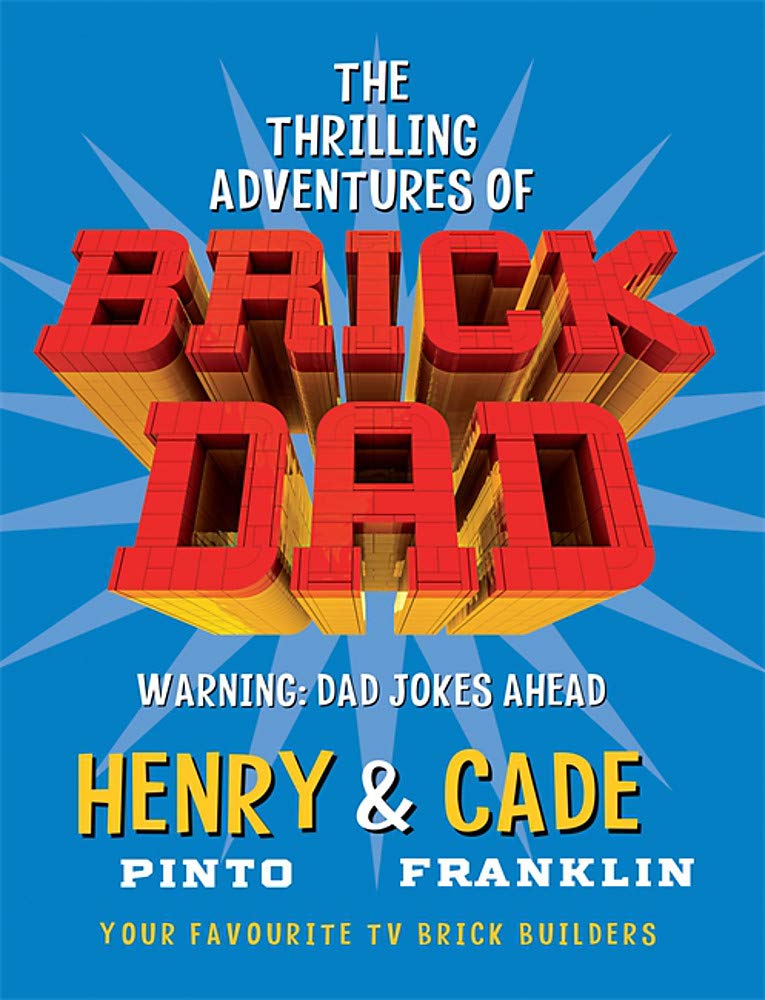 Review sets and new release announcements are provided by the
AFOL Engagement team of the LEGO Group for review purposes.
All opinions are my own.