LEGO Masters Sweden
Season 2 Episode 2 – Amusement Park Challenge Recap
After setting off with a bang the teams are back in the workroom for their second challenge! The theme of the challenge is set with the room featuring a centrepiece of a Ferris wheel, fairground accompaniments, and Mauri dressed as a clown with a wheel of fortune at the ready.
The challenge is to build an attraction on a plot of land. This attraction has to move. Magnus also states the usual judging criteria, creativity, colour imagination and he wants to be surprised. This is also the first elimination challenge, so the pressure is on. Magnus points out to Mauri that one of the biggest red herrings of this challenge is the technical aspects. This can take up a lot of time, especially if they are not familiar, and can eat into spending time for other aspects of construction.
The Builds
Albin and John-Erik – Shark Free Fall
Going with an underwater theme they have two rides, a spinning octopus ride along with a free fall that passes through a shark's mouth. Having some experience with technic they aim for an ambitious build but begin to worry they are running behind on time. An incredibly tall free-fall tower takes up more time than expected and the team mentions they haven't managed to finish everything when the clock runs out. Mangus gives points for their ambition and creating an incredibly tall build. But notes that a plain blue tower is a bit boring and adding a shift in colour would have helped. The octopus is praised along with the shark. But it is noticed the build wasn't finished, some parts are not connected and the underwater decoration hasn't been expanded as far as it should with blank spaces sorely in need to filling in.
Anton and Viktor – Adventure Land Ride
Not wanting to repeat last week's mistake of dwindling too long the team set to building as soon as possible. They settle on a flume ride that is set in an adventure land style set around ruins where treasure hunters are searching the ruins for loot.
Magnus loves the build, especially the small scenes such as taking photos with the theme park's star who is seen traversing the landscape as he steals a jewel and escapes by plane. He zeroes in on the technical aspects, noting the mountain is somewhat square but overall sees it as a good build.
Jonas and Liv – Candy Land
They are going for a log flume ride with a candy theme. A gingerbread funhouse that is placed upside down is another attraction. But the team seems to be focused on two jobs, Liv is working on the house and Jonas keeping busy on the waterfall. But communication seems to be breaking down between the two as the tension builds. They eventually get their build together and ready for presentation.
Magnus likes the stories that are being told, even the ones showing issues behind the scenes as well as the upsidedown house. But he points out that the theme needs to be even more Candyland. The styling is let down a bit by the candy being a bit too basic in construction.
Jacob and Robin – Horror free fall
They go for a free fall with a horror theme. Banking their skills on not using the golden brick to get immunity.
Wheeling out the build they are tense to whether it will work. The lift succeeds in rising too the top, doing a couple of false drops then falling back to the ground. Also included is a giant wheel of fortune that spins out the back.
Magnus loves how well everything is thought out in a logical manner, pointing out the railings by the stairs and walkways along with all of the nice detailing found within the scene, such as a candle-lit cave. He does point out that the park does lack a bit of extra detailing around the edges where stalls could have been placed. The skulls are a bit too repetitive and additional horror elements could have been added.
My and Viola – Children's Amusement Park
Going for bright colours they settle on the theme of a children's Amusement Park with animal-themed rides. My is hoping to use her mechanical abilities to work out a good technical solution for their ride but is getting frustrated it's not working. Magnus consoles her in the brick pit and encourages her to press on, but the team feels flat on energy as a result. They decide to reduce their big carousel down to two and as the gearing problems get sorted they begin to feel more relaxed.
Brickman praises that they have lots of detailing and different themes. But get called out on their sense of scale where the giant giraffe and elephant seem to clash with the smaller, intimate feel of the action on the ground.
Felix and Vidar – Candy Mountain
Centered around a large chocolate mountain with a waterfall along with a spinning ride based on a cinnamon bun. The scene also features a chocolate pond that people can send boats around along with a dentist. Magnus isn't too happy with the solution with the spinning ride as it spins insanely fast and should have been geared down. The themeing is praised with a strong mix of colours as well as a touch of humor with the dentist.
Joakim and Johan – Un-Fun House
Hoping to recover from their bottom placement last week the team aim to create a spiral funhouse that spins. Magnus reminds them about needing to think about getting their theme in place. They are worried that technic parts are not a strong skill in their team. Their final design is a madcap world where gravity and reality is being bent with all sorts of strange things happening. As the build progresses they worry they have made it too heavy and that it won't spin. This is proven to be the case when it comes to judging as the motor barely moves the construct around. Magnus points out that the end result is pretty confusing to read. There are some clever moments, such as the mirror hall minifigs and the general weirdness.
Melina and Nathalie – Pirate Park
The sisters settle on a pirate ship with an octopus in the scene which spins. They are getting to grips with the technical aspects trying to work out how to make the ride slower. They touch base with Albin and John-Erik to gives them some pointers on how mechanisms can work. But they are struggling to solve problems in their build as time ticks away but they manage
Magnus gives points for a smart choice of theme as being on an ocean gives you some excuse for not having stuff everywhere. They get points for the design of the octopus, but the boat is seen as being a bit bland as they ran out of time to build a big craft.
The Verdict
Magnus praises the teams for doing such a good job and calls out this week's top two: Robin and Jacob, for having a solid building with great detailing, colours and technical ability. Vidar and Felix who captured their theme of Candyland with lots of details. And the winner of week two is Vidar and Felix. The bottom teams are: My and Viola, Melina and Nathalie and Johan and Joakim. My and Viola have failed to get the wow factor and kept their build a bit too small. Melina and Nathalie lacked detailing. Johan and Joakim might have been exciting to look at, but it was too chaotic.
And the first team to leave us, is My and Viola.
Next week – two challenges await. How tall can they build and something based off a Swedish TV show.
Thanks for reading, if you enjoyed this please leave a comment below.
This article was written by Sam.
Find him on Instagram at @Ranga_Bricks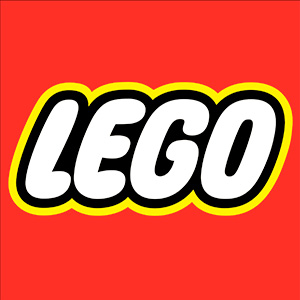 If you enjoy our articles, photos and videos, please show
your support by clicking below and buying your
LEGO via the affiliate links below. Thank you!
Official LEGO® Shop
Get discounts at your favourite third party retailers by using the
Coupon Code: "BrickBanter"
Check out the new book by LEGO Masters Australia
Season 1 winners Henry and Cade!
Brick Dad is currently available for pre-order by clicking here.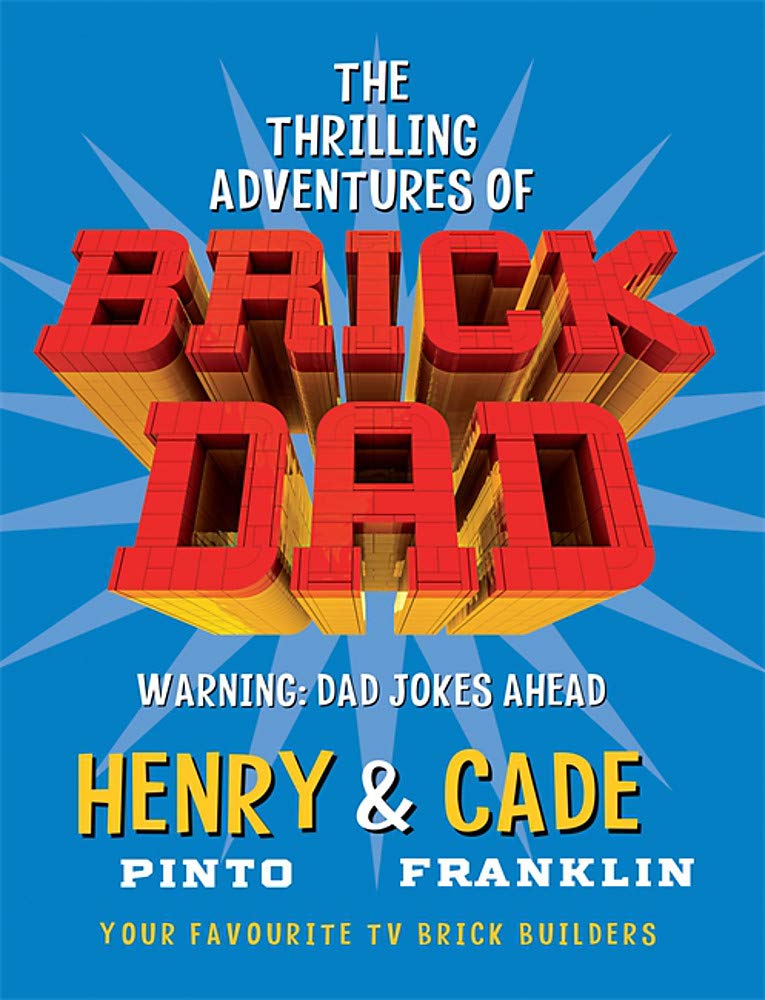 Review sets and new release announcements are provided by the
AFOL Engagement team of the LEGO Group for review purposes.
All opinions are my own.