It's indisputable how prevalent video games have impacted the world as of late and LEGO is no exception, getting on the bandwagon with the game Horizon.
LEGO 76989 – Horizon Forbidden West: Tallneck
About This Set
It's indisputable how prevalent video games have impacted the world as of late, with all forms of movies and TV shows being developed now more than ever before; something that producers would normally shy away from is now being considered the next big thing.
I'm talking about movies like Free Guy, Sonic 2, Uncharted, and the TV shows like Halo, The Cuphead Show, Arcane and Castlevania. All these big popular hits are based around Video Games.
LEGO haven't shied away from video games, making their own LEGO Super Mario sets and touching on Overwatch, but in a move that nobody saw coming – LEGO have decided to produce a Horizon: Forbidden West set.
It's admittedly a bit surprising, considering that fans have long asked for different gaming properties such as Zelda, and then this one comes out of left field and surprises all of us.
Am I excited? Yes. Do I think that this set is good? Read on!
For those who don't know, the Horizon series is set in a post-apocalyptic 31st century, where machines roam and rule the Earth. Back in the 21st century, military robots garnered sentience and self-replication, fuelled by biomass, and saw to the extinction of all life on Earth. And they succeeded.
Clone replicants of humanity were replaced back on to the Earth as a last-ditch effort by humans, undertaken by a sentient AI named GAIA, albeit returned to a tribalistic state. Knowing nothing more than the world that is, these tribes lived believing that this is the world that always was.
The technologically advanced predeccessors are nicknamed as the "Old Ones", and now the tribes all lived scattered from eachother with varying levels of technology. The machines have normally co-existed with the human tribes, despite the occasional hunt or two for their parts. That is, until the "derangement" phenomenon began to appear, and the machines began to be more aggressive and larger, deadlier machines began to appear.
Tallnecks are some of the largest machines in the game, and even though they are passive creatures, they store essential map survey information – making them strategic targets for hunters, such as the protagonist Aloy (Ay-Loy). When players encounter a Tallneck, they usually need to interact with the environment in some manner to get to ideal vantage points, and either jumping, gliding or crippling the Tallneck to get access to its head – Aloy would then upload the data from the Tallneck to her Focus on the side of her head.
About The Set
So what about the build? LEGO's Tallneck comes in at a beautiful 34cms of height, standing proudly tall over the rest of the build. The majestic nature of the creature is really captured here, although I do wish we could have had at least one leg in motion.
The colours for the build match the Tallnecks of the game, mixes of white, tans, metal and even bits of blue here and there – and although at face value the build seems straightforward, there are small details, curves and crazy angles that are really hard to put in writing. The ever-so-slightly curve of the neck from the chest to the head is really well done, and the smart part useage of snowboards for details at the rear is a nice touch. The anntenne along the back of the neck of the Tallneck uses Uruk-Hai swords in gold, that also double as climbing platforms in the game. Not all Tallnecks have these platforms in-game to challenge player thinking about reaching the head, and it's nice to see that LEGO have made their model functional and reflect this game element.
The circular head is incredibly detailed and adorned with stickers, but also uses quite a fair few parts to make a blend of grey, white, orange and black, which looks just as good from the top as it does from the bottom. LEGO of course could not forget the hacking platform on top, the most essential element of the build against the source material.
Excluding the Tallneck, the model actually comes with another machine enemy – the Watcher. These little creatures were more or less scout enemies for the game, but sometimes came with upgraded and more deadly versions. For new players, this is probably the most common enemy you'd find in the overworld, and it's a nice addition to have here. LEGO have done well with recreating the enemy here within the limitation of LEGO parts.
The diorama does well to showcase the rundown aesthetic of the new world, with overgrown rusted technology (the traffic light) and general disarray on the base showing how much time as passed. LEGO haven't made it a desolate world though, as they have still included some different flowers and a birch tree, which I personally really like, as it gives more colour to what would assumedly be a dull landscape.
Minifigures
Aloy
The only Minifigure of the set is Aloy, and rightfully so. Our game protagonist sports her iconic spear (brick-built!) and bow (new in white!) into battle, and I'm glad that LEGO made a way to make these both work. As for the figure itself, Aloy sports new arm printing on her forearms and shoulder to really provide that rugged survivalist look. Her clothes might look a bit plain, but that's her iconic game look.
Her hairpiece is a completely new one-of-a-kind mould for the character, giving us her absolutely detailed gorgeous hair in LEGO form, as well as her Focus on the right-hand side of her head. Because of how far the hair reaches back on one side of her, we, unfortunately, can see a bit of the alternate headpiece for Aloy. Something which does make me a bit sad is that we do not have more of a battle pose or struggling face between her two sides, to better give a dynamic of when climbing the Tallneck or fighting enemies..
Verdict
Overall, as a fan of the Horizon series games, this is an absolute must. LEGO no doubt would understand that their target market is Horizon fans and Horizon fans exclusively, but you must admit that this is a cool display piece.
I'm sure that seeing a set like this is bound to at least attract some audiences to the game or even just the set alone, and if you have the money to throw at it, I would.
I think this set sets a good standard for what video games sets should be like – art. Have the fancy display base, have core elements from the game, and don't make it too big. I'm really excited to see what game comes next.
Thanks for reading, if you enjoyed this please leave a comment below.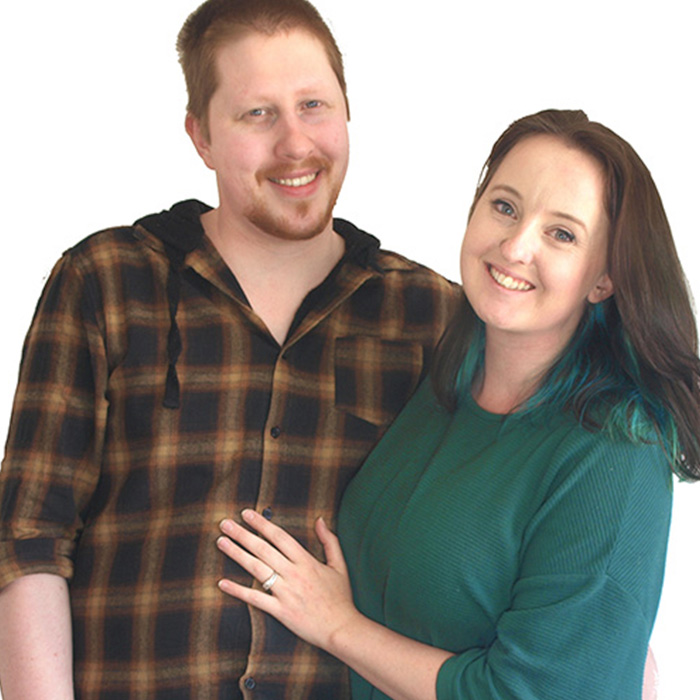 This article was written by Tim & Dannii.
Find them on Instagram at @legobuildingwithtimanddannii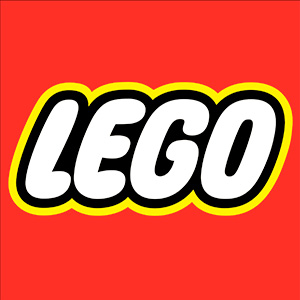 If you enjoy our articles, photos and videos, please show
your support by clicking below and buying your
LEGO via the affiliate links below. Thank you!
Official LEGO® Shop
Get discounts at your favourite third party retailers by using the
Coupon Code: "BrickBanter"
Check out the new book by LEGO Masters Australia
Season 1 winners Henry and Cade!
Brick Dad is currently available for pre-order by clicking here.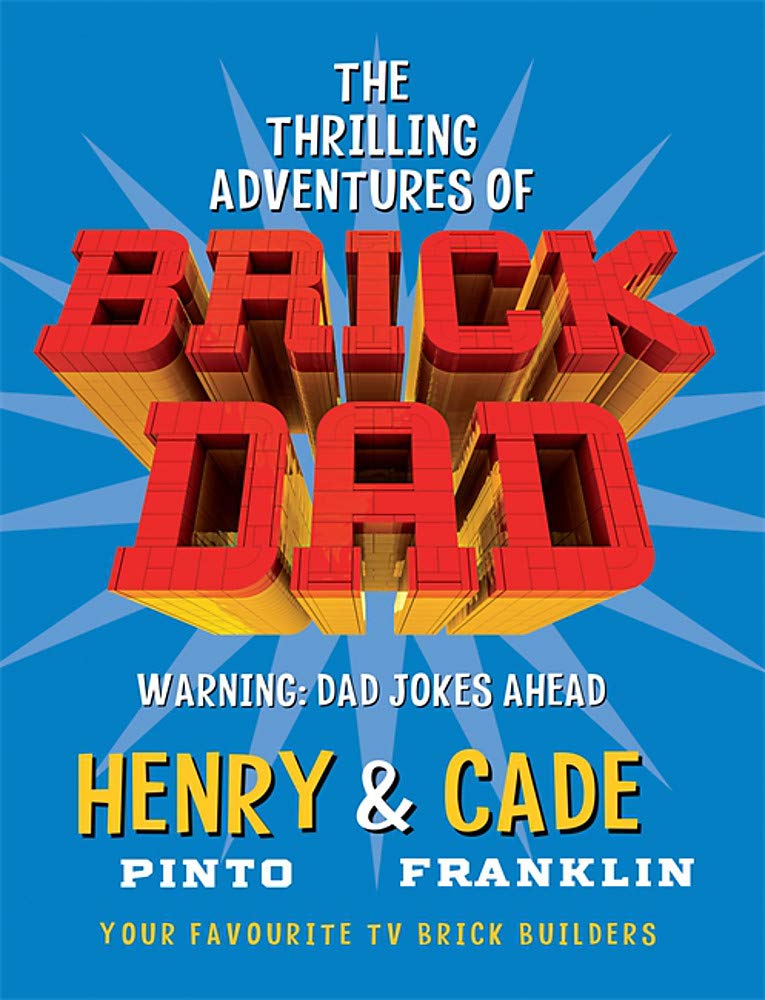 Review sets and new release announcements are provided by the
AFOL Engagement team of the LEGO Group for review purposes.
All opinions are my own.